For the second time in as many times she's run there, Jordan Hasay finished third at the Boston Marathon.
Once again, she was the first American woman home. The Mission Prep and University of Oregon graduate got everything she wanted to out of the 2019 edition of the storied Boston Marathon, correct?
"Yes!," Hasay said happily during a recent phone interview. It was at Boston where Hasay had a breakout marathon debut in 2017, finishing third in 2 hours, 23 minutes and 31 seconds, the fastest first marathon ever for an American woman.
She did say she would have liked to have had a faster time than the 2:25:20 she ran in not exactly optimal conditions (some wind and rain) in 2019,
However, particularly since a heel injury made 2018 a lost season for her and she has not been injury free for all that long, Hasay pronounced herself pleased with her Boston result.
"If I would have had a few more weeks to prepare for Boston, the time would have been faster," Hasay said.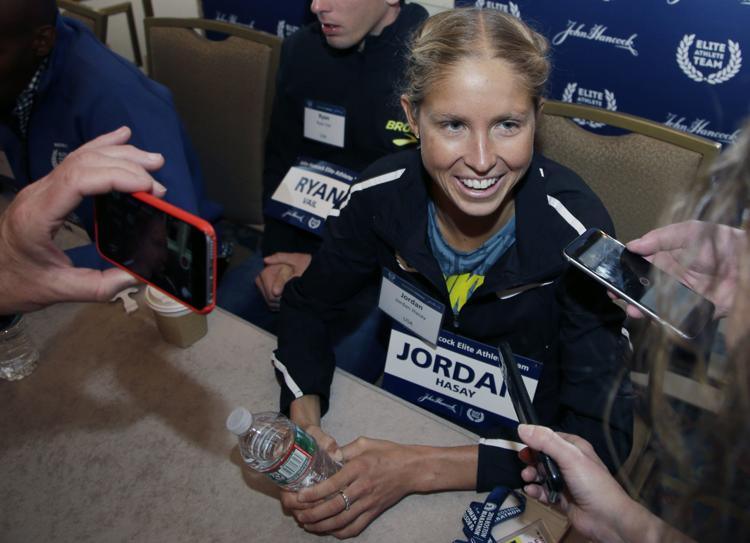 In fact, "I'm 90-plus percent (physically). I"m not 100 percent."
Since coming off the injury, "My (practice) mileage has been fine," Hasay, 27, said. "My finishing speed isn't all the way there yet. That will take some time."
Though she knew she was on the mend, Hasay said getting her confidence level to optimal level for the Boston Marathon was a work in progress.
"In November and December (of 2018), it was, 'Not sure about a high place. Get to the starting line,'" said Hasay.
"Finally, in February and March, I started to get a lot more confident."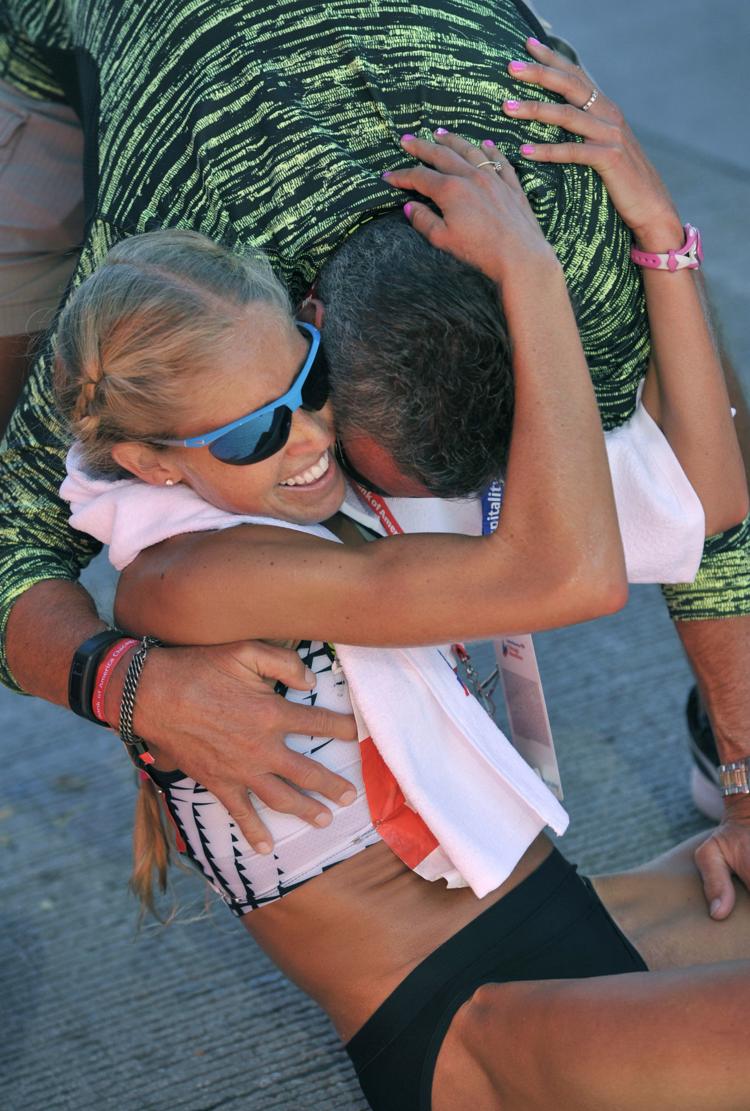 As was the case in 2017, the Chicago Marathon in October will be the next marathon for Hasay after Boston.
She ran a 2:20:57 in Chicago, the second-fastest marathon time for an American woman behind only Deena Kastor's 2:19.36. Still, Hasay said she prefers the Boston marathon to the Chicago version.
"What I like best about Boston is all the hills. I like hills better than the flats," said Hasay. "The Chicago Marathon is flat."
Hasay did better than fine as a track runner. She was a four-time state champion at 3,200 meters at Mission Prep. She set a girls high school 1,500 national record that stood for several years. She won indoor national titles at one mile and 3,000 meters as a sophomore at Oregon.
However, even during a decent career as a 10,000-meter runner, Hasay, the most decorated runner in University of Oregon history, said she was not particularly fond of running 25 laps around a track.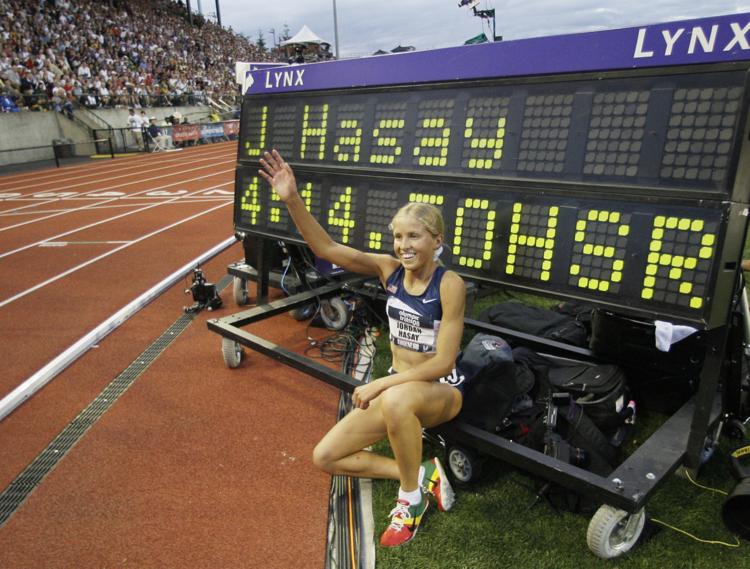 Thus, when she moved up to the marathon, "I was happy to ditch the track," said Hasay.
For the past several years, Hasay has competed for the Nike Oregon Project. She lives in Beaverton, near Portland, and Alberto Salazar is her coach.
Hasay said she will run some shorter races to prepare for Chicago. "We're in the process of deciding those," she said.