Thousands of bicyclists and their supporters will once again make their way through Santa Barbara County as part of an annual 545-mile trek that aims to combat a disease that is deeply personal for many of the participants.
The 2018 AIDS/LifeCycle, a seven-day ride from the Bay Area to Los Angeles, kicked off Sunday in Daly City. The event, which is a ride and not a race, has been held annually since 2002 with the goal of raising awareness and funds to improve the quality of life for people living with HIV/AIDS and to cut down on the number of new HIV infections.
This year's riders are scheduled to travel Wednesday from Paso Robles to Santa Maria, where they will spend the night at Preisker Park. On Thursday, they are set to pedal to Lompoc, where a welcoming party will once again greet them as they make their way to Ryon Park to spend the night before heading to Ventura on Friday.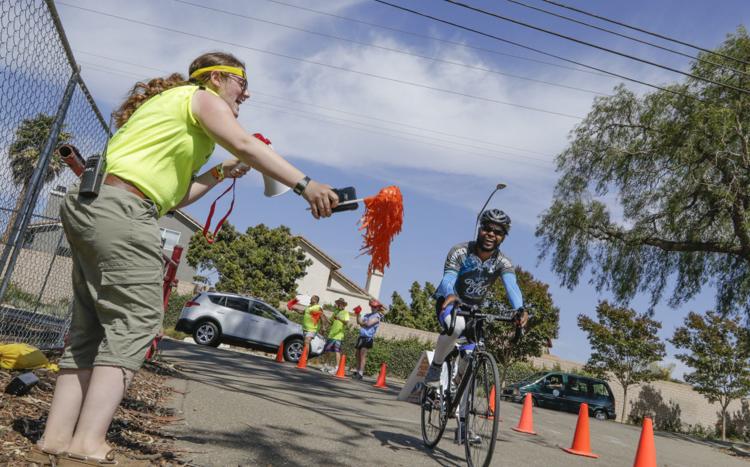 Gail Clark-Savage, a Lompoc resident and member of the Welcome to Lompoc committee, said she's hopeful that Lompoc community members will join the effort to greet and salute the riders.
"This is a great opportunity to show a large group of people that Lompoc is a great place to visit," she said. "Help us welcome them to our town."
The riders will enter Lompoc on Central Avenue and many will likely head to Ocean Avenue and go westward for a break at Ocean Park, near Surf Beach. From there, they will travel to A Street to go to River Bend Park for a lunch break.
For the last stop of the day, the riders will take A Street south to Cypress Avenue and then head west to O Street and south to Ryon Park, where they will stay overnight.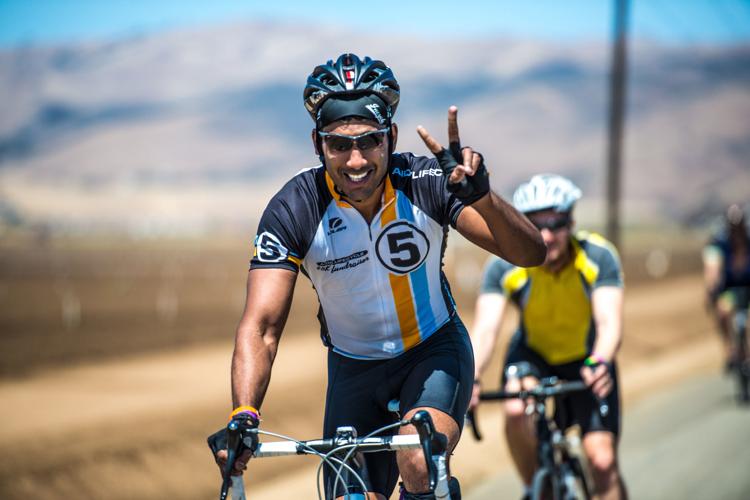 Members of the welcoming party, along with whoever else chooses to do so, will greet the riders with signs welcoming them to Lompoc, and the city's Old Town area will be decorated with light-pole flags that will carry a welcoming message. The flags were obtained thanks to a grant from Explore Lompoc, an organization that promotes tourism to the city.
For the third straight year, Lompoc Mayor Bob Lingl is also expected to personally welcome the riders and their support "roadies," a combined crew that is typically comprised of more than 2,500 people, and committee members will hand out maps of Lompoc.
"Not only do we wish to applaud the riders' efforts to end AIDS, but also hope they will want to return to Lompoc in the future, seeing it as a great vacation spot," Clark-Savage said. "All these streets would be great to wave our riders on."
Thursday's Day Five leg of the ride, from Santa Maria to Lompoc, will be themed "Red Day," so many of the riders en route to Lompoc will be wearing red costumes in recognition of the red ribbon that symbolizes AIDS awareness.
After staying in Ventura, the riders will wrap up the event Saturday in Los Angeles.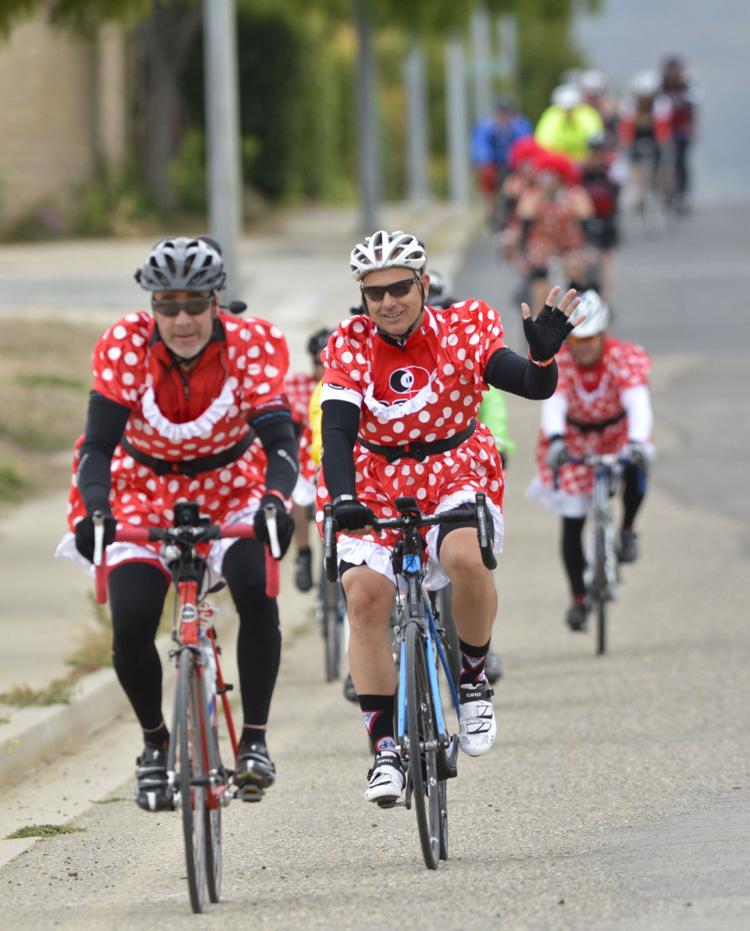 The ride supports HIV/AIDS services provided by the San Francisco AIDS Foundation and the Los Angeles LGBT Center.
Organizers report that the event has raised more than $200 million since it started in its original form in 1993 as the for-profit California AIDS Ride. For the past 16 years, it has been a nonprofit event.
"The dedication of AIDS/LifeCycle participants has made it possible for us to provide leading-edge medical services to people living with HIV/AIDS at our Jeffrey Goodman Special Care Clinic and to offer [medications] to those most at risk of becoming infected (gay and bisexual men of color)," said Lorri Jean, CEO of the Los Angeles LGBT Center. "AIDS/LifeCycle helps us remember the many lives lost to the disease — and celebrate the many lives we have been able to save."
For more information on the ride, visit www.aidslifecycle.org.