Any win over a Santa Maria team, Pioneer Valley senior point guard Christian Morin said Tuesday night, is a big one.
Morin spoke after the Panthers pulled away in the fourth quarter to beat their crosstown rival, 65-44, at Santa Maria's Wilson Gym.
After Rolando Pina scored twice inside to pull the Saints within 46-39 early in the fourth, the Panthers out-scored the Saints 19-5 the rest of the way.
The Panthers (2-15, 1-4) earned their first Ocean League win. They also earned some bragging rights.
"It's just more of a rivalry when you play Santa Maria," Morin said. "You're always going to put up a fight."
After the game, Morin chatted with Santa Maria senior guard Jon Garcilazo. "He's one of my best friends," said Morin.
Morin, who effectively cut through the Santa Maria pressure and fed his teammates all night, was on the Pioneer Valley football team that Santa Maria beat 10-6 in front of an overflow crowd at Pioneer Valley last November for the first win for a Santa Maria football team over Pioneer Valley.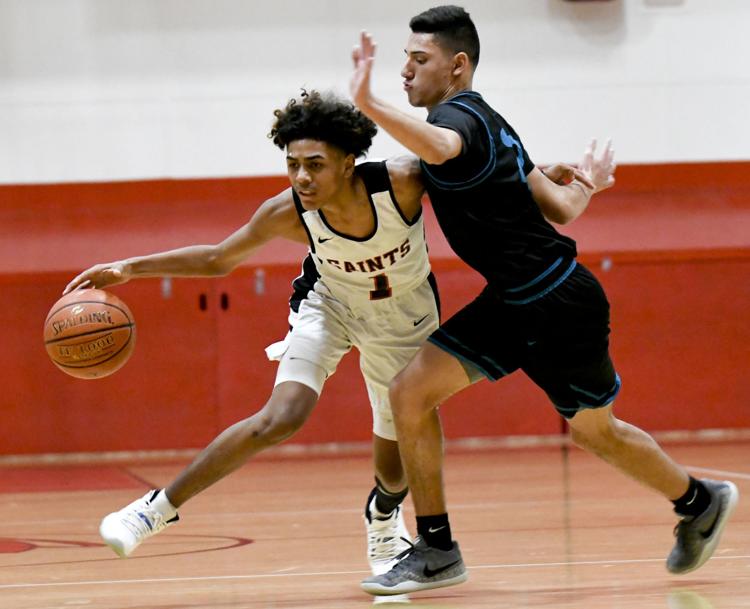 Joe Arriola was also on that PV football team. Tuesday night, he consistently popped in long-range shots and scored a game-high 18 points for the Panthers.
"We have a few other guys who were on that football team," said Pioneer Valley coach Ross Rivera.
"I think that gave them an edge to their preparation for this game. That (football) game was in their heads."
Pina led the Saints (8-12, 0-4) with 15 points.
The Saints feed off of making plentiful 3-pointers and turning opponents over a lot. Tuesday night they could do neither.
After Garcilazo hit two quick 3s for the first points as the Saints got off to a 9-2 lead, the Saints' shooters struggled the rest of the way.
With the Panthers effectively marking the Saints' outside shooters, Santa Maria made eight 3s, not nearly enough.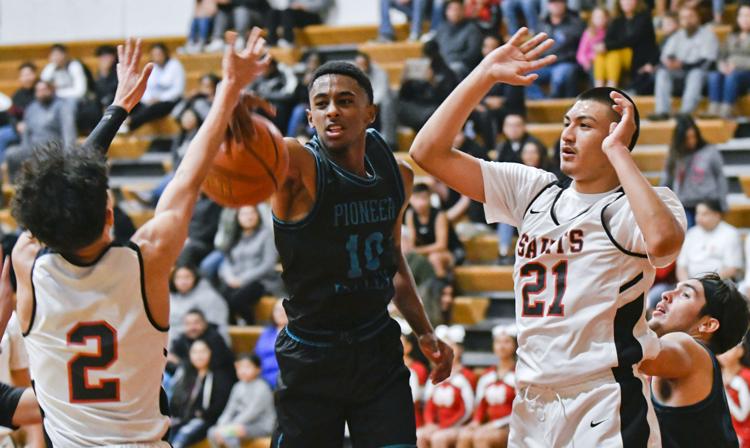 "We knew (point guard Daisean Leekins and Garcilazo) were their best shooters," said Arriola.
Leekins couldn't get his outside shots to fall, and the Panthers made it tough for him when he drove the lane. He finished with two points. Garcilazo had eight.
After the Saints' early run, Ebba Tefera and Nathan Trevino led an effective Pioneer Valley offensive rebounding surge in the first half. Tefera scored 12 of his 16 points, and made all of his six baskets, then.
Pioneer Valley finished the first quarter on an 11-3 run to take a 13-13 lead into the second. Tefera put the Panthers ahead for good, 21-19, with a rebound basket at the 4:48 mark of the second quarter.
Trevino, consistently cutting through the Santa Maria defense for layups, scored 10 of his 12 points in the second half.
"I was very proud of the guys," said Rivera. "They handled the press.
"We've been preaching to these guys for awhile that it's about playing the way WE want to play. Tonight, we made Santa Maria play our game."
Pioneer Valley will host Templeton at 6:30 p.m. Friday night. Santa Maria against Morro Bay, veteran Santa Maria coach Dave Yamate's former team, at 6:45 p.m. that night. Both games are league ones.
Righetti 50, Paso Robles 31
Paityn Persson scored 14 points and Madisyn Cutliff had 10 as the Warriors defeated the Bearcats handily in a Mountain League game at Paso Robles to move to 17-2, 5-0. 
Orcutt Academy 77, Atascadero 32
The Spartans rolled past the Greyhounds at Lakeview Junior High School to move to 2-0 in Ocean League play.
Giselle Calderon racked up 24 points and nine assists for the Spartans. Erynn Padhal had 14 points and eight rebounds and Vanessa Salazar amassed 13 points and nine steals 
St. Joseph 53, Santa Maria 36
Alexis Brackett and Natalie Reynoso put in 15 points apiece, and Jaylee Cantu scored 13 points and snared 11 rebounds as the Knights moved to 8-13, 3-0 with an Ocean League win over the Saints at St. Joseph's Hofschulte Gym.
Lompoc 54, Dos Pueblos 52
The Braves (7-11, 2-1) rallied to nip the Chargers in a Channel League game at Dos Pueblos.
Lompoc went into the fourth quarter tied with Dos Pueblos after trailing by seven at halftime.
Natalie Soriano led balanced Lompoc scoring with 17 points. Mallory Branum scored 13 points, Mya Mendoza had 11, Kayla Taylor added nine and Haylee Zavala had four. 
Santa Barbara 45, Cabrillo 39
The Dons held off the Conqs to stay unbeaten in Channel League games.
Cabrillo was led by Morgan McIntyre who scored 16 points. 
Hayde Gallardo, on a corner kick by Annette Vargas in the second half, scored the only goal in this Ocean League game. 
Arroyo Grande 6, St. Joseph 3
Zorah Coulibaly, Bella Aldridge and Lyric Jones scored a goal apiece for the Knights, who lost an Ocean League game to the Eagles.
Lompoc 1, Santa Barbara 0
The lone goal came on a penalty kick by Amy Bommersbach in the Braves' win.
"It was a weird match. The wind was pushing pretty good from the west, so the team playing with the wind definitely had a noticeable advantage," said Lompoc coach Jason Cochrane. "Our goal came in the first half when Ayziah Simmons was taken down in the box."
Cochrane said the Braves had established a good possession game, and were applying pressure that was keeping the ball playing in their half most of the first 40 minutes.
"At the half, Santa Barbara had the wind at their backs and we found ourselves playing on our heels a lot. Possession was tougher to come by as the match went on due to physicality, but our players hung tough."
The Braves start four freshmen on their squad.
"(They) are progressing just as we hoped, and are making big plays in big games," Cochrane added. "Clean sheets are always great, and our defense played a massive part in that."
The Braes host Dos Pueblos on Thursday at 3:15 p.m.
Paso Robles 2, Righetti 0
Diego Ramirez and Tom Grandjegn played solid defense and Sean Soltan had a strong game in the midfield area for the Warriors in a Mountain League loss to the Bearcats "We had numerous chances in the second half that just didn't go our way," Righetti coach Rob Golden said in a text.
011420 PV SM boys basketball 01.jpg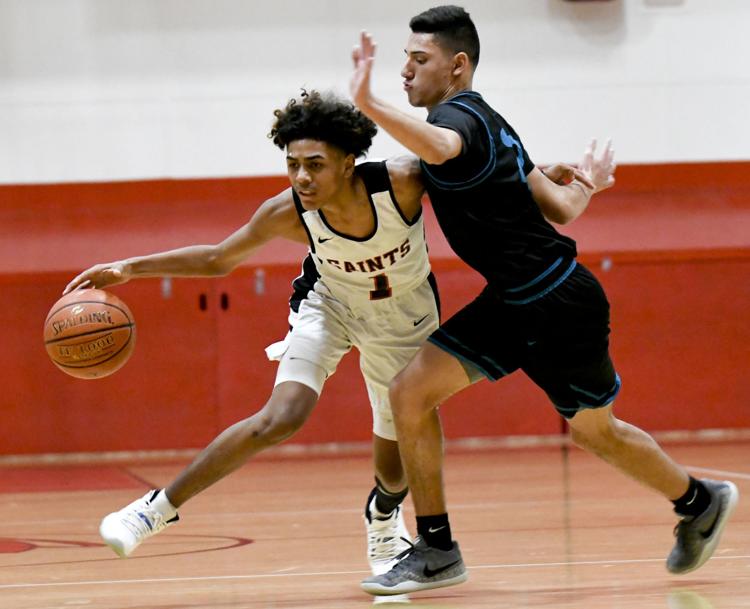 011420 PV SM boys basketball 02.jpg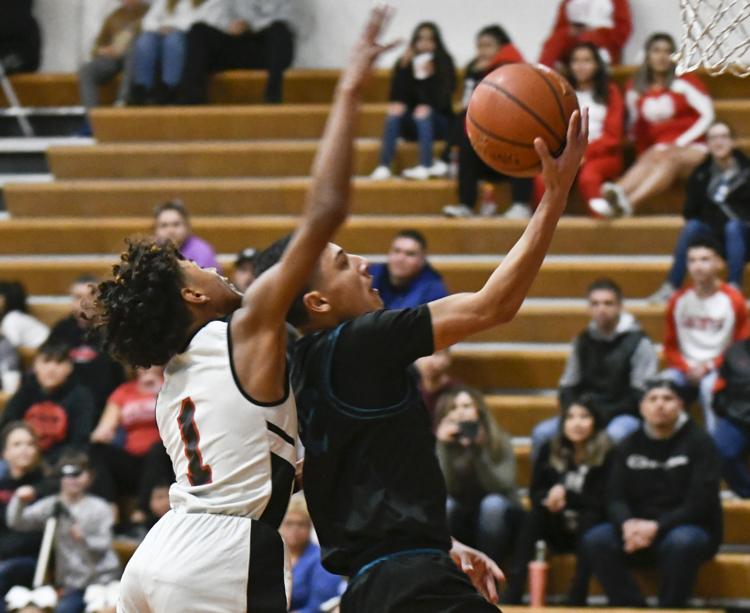 011420 PV SM boys basketball 03.jpg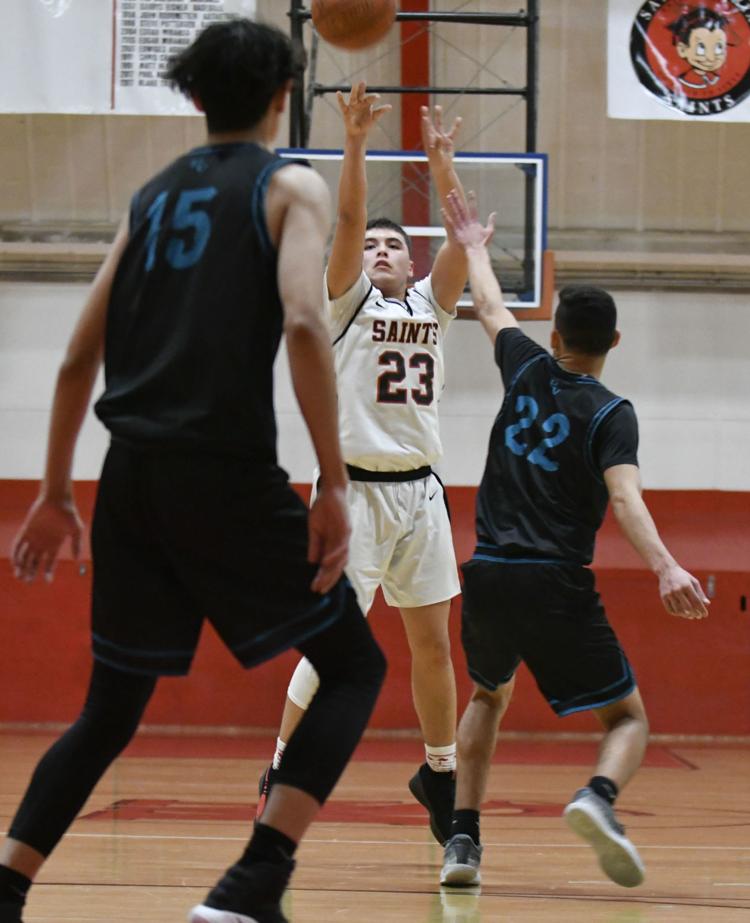 011420 PV SM boys basketball 04.jpg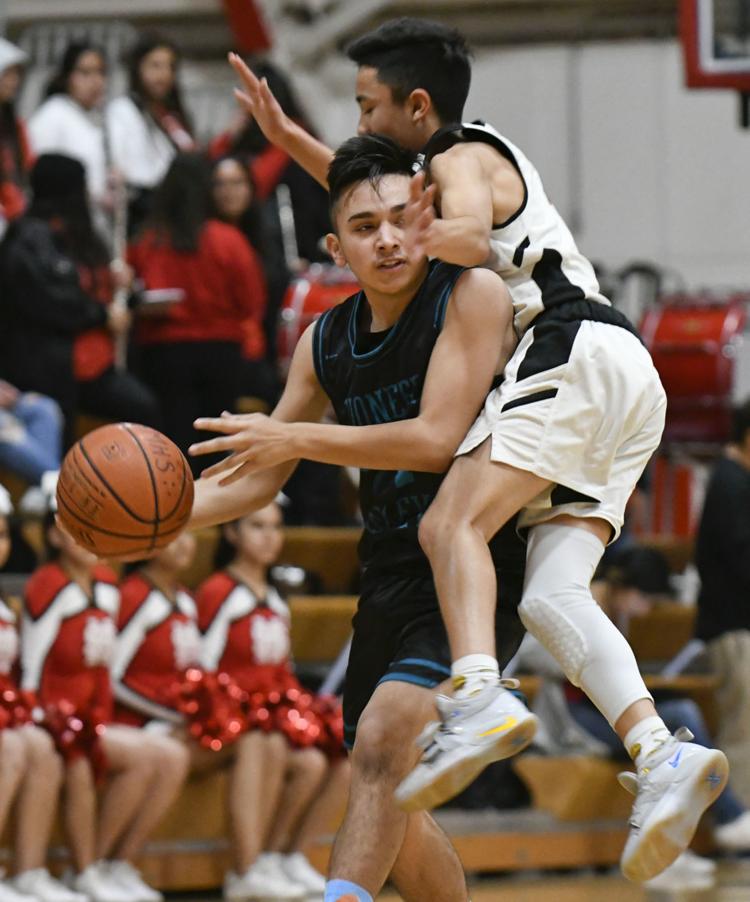 011420 PV SM boys basketball 05.jpg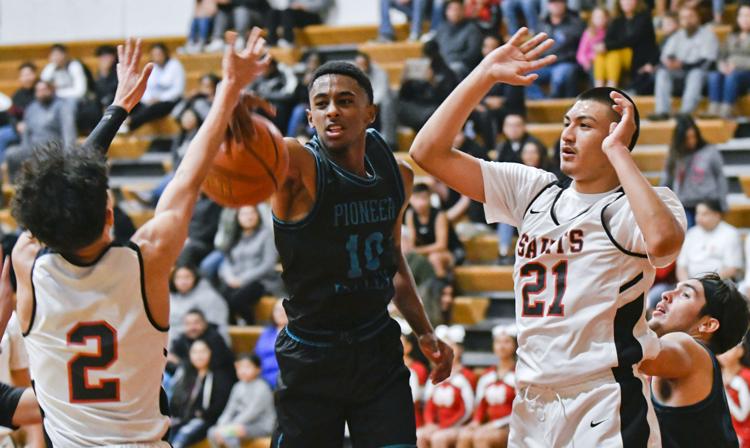 011420 PV SM boys basketball 07.jpg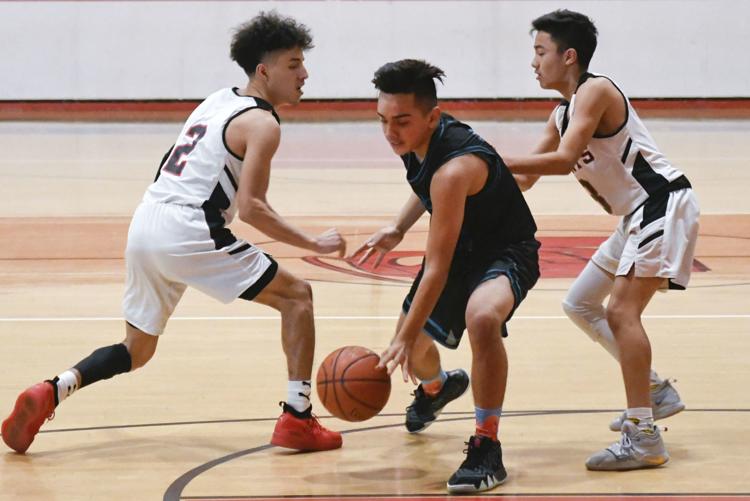 011420 PV SM boys basketball 08.jpg
011420 PV SM boys basketball 09.jpg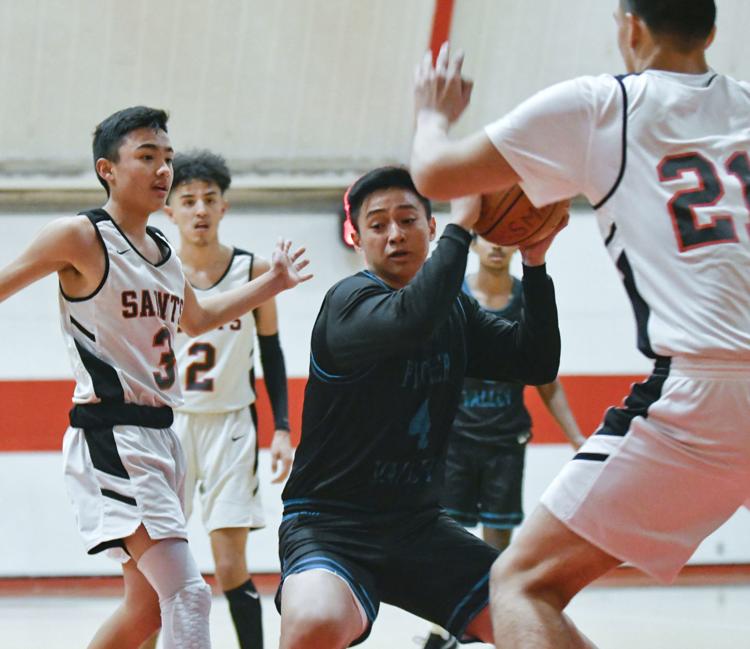 011420 PV SM boys basketball 10.jpg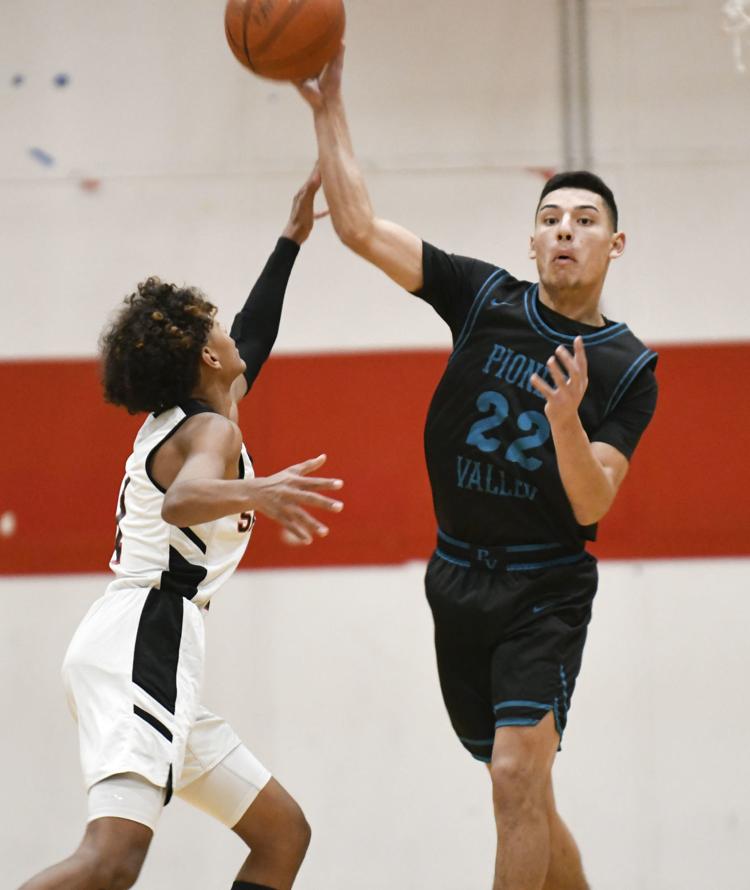 011420 PV SM boys basketball 11.jpg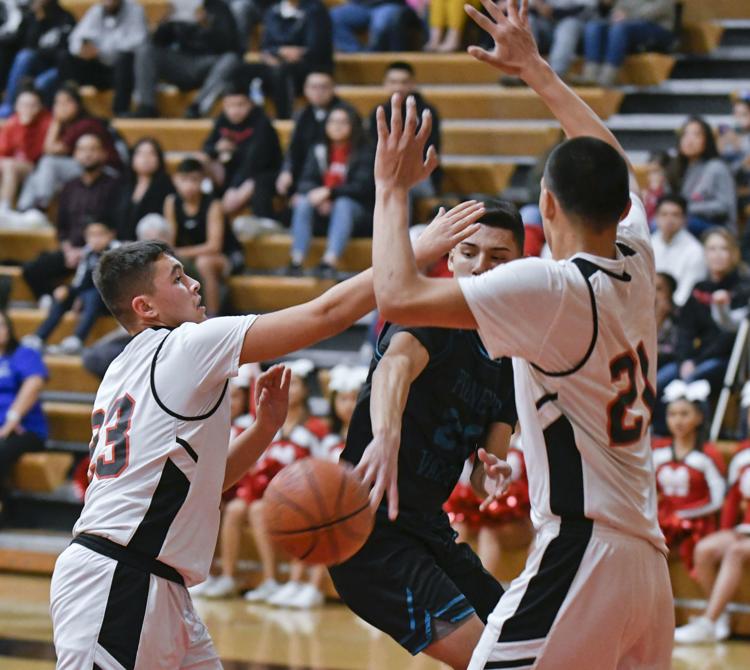 011420 PV SM boys basketball 12.jpg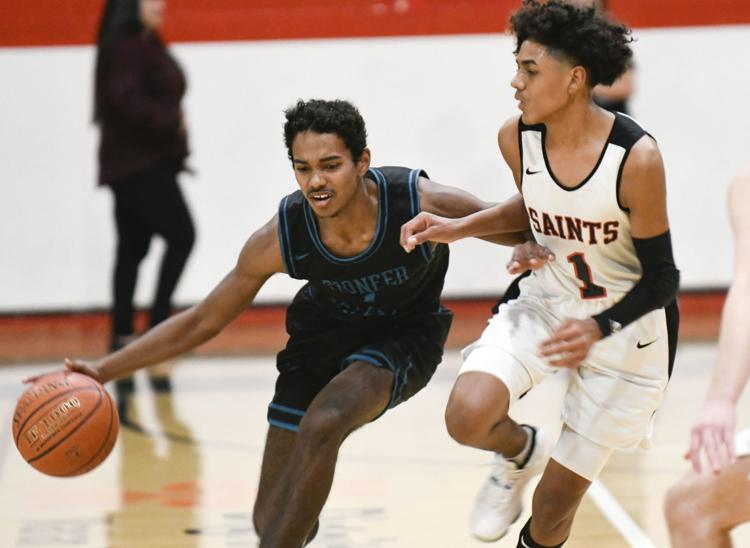 011420 PV SM boys basketball 13.jpg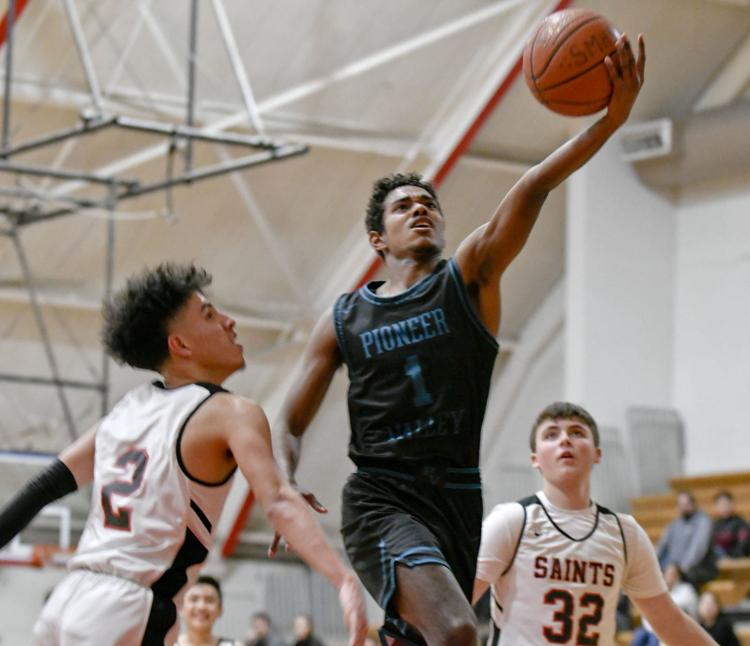 011420 PV SM boys basketball 14.jpg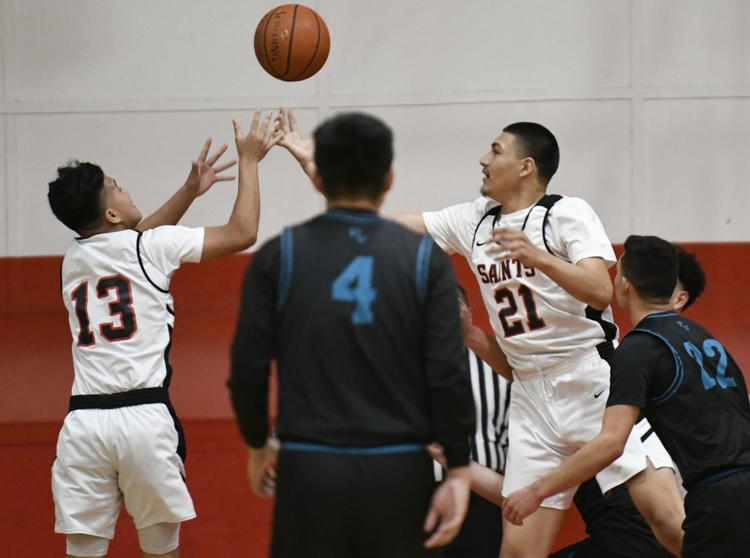 011420 PV SM boys basketball 15.jpg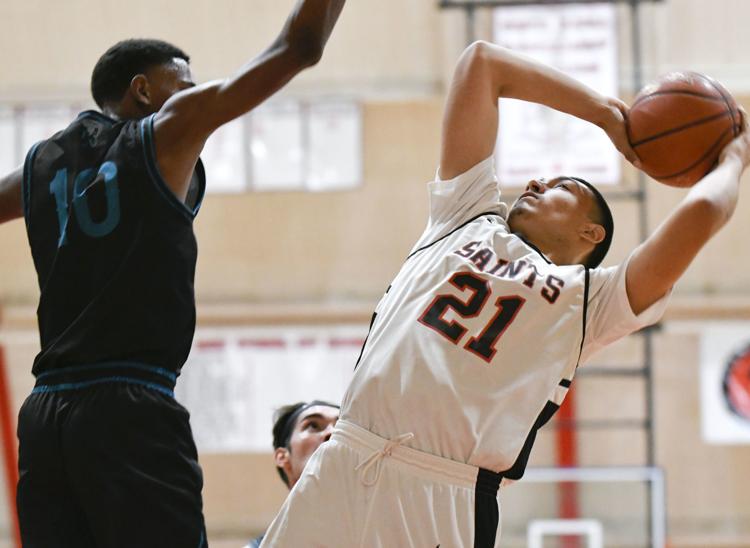 011420 PV SM boys basketball 16.jpg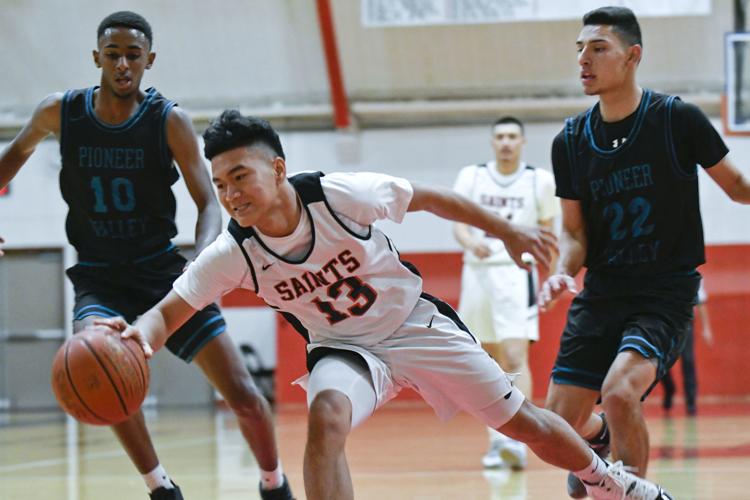 011420 PV SM boys basketball 17.jpg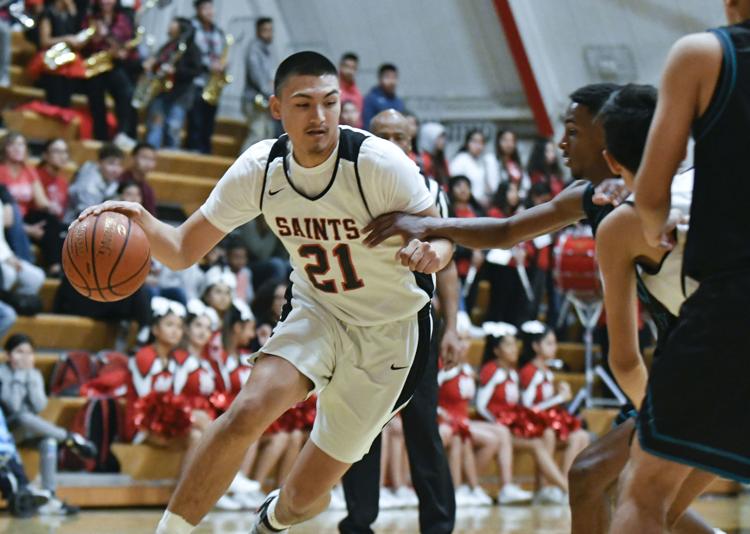 011420 PV SM boys basketball 18.jpg