After failing to get approval from the Board of Supervisors to move forward with a regional 1.5% wine assessment on all tasting room sales, the Santa Barbara County Vintners Association will return to its previously proposed 1% assessment on all California direct-to-consumer (DTC) sales that was considered in March.
Originally referred to as the Wine BID and later renamed the "Santa Barbara County Wine Preserve," the assessment is projected to boost the local wine economy by more than $1 million annually as the money it raises pays for extensive marketing and advocacy efforts.
Vintners CEO Alison Laslett explained in a recent email update to county vintners that the Aug. 18 Board of Supervisors meeting resulted in a request to produce a more auditable fee structure opposed to the self-reporting called for in the 1.5% assessment structure.
"We knew it was harder to calculate; we knew it would take longer to figure out; and we knew that the Board of Supervisors might ask us to design a structure that is easier to audit," Laslett said. "This is nothing we had not been saying ourselves, or that people have not been aware of."
It was determined that reverting back to the 1% structure would be easier to audit against sales tax records.
"We have repeatedly stated that [the 1.5%] structure did not meet the county's initial request to present them with an auditable structure, but we moved forward with it anyway, as it was the preferred structure of the wine industry," Laslett wrote in the notice.
Additionally, returning to the 1% structure means wine club patrons would no longer be exempt from the assessment, which would add 30 cents to the cost of a $30 bottle of wine, for example. 
Solvang resident Tom Orem, a member of seven Santa Barbara County wine clubs including Refugio Ranch Vineyards, said he opposes the wine assessment entirely, however, was content that the 1.5% structure did not affect his wine club memberships. Now that that has changed, he's rethinking his commitment to his wine club memberships.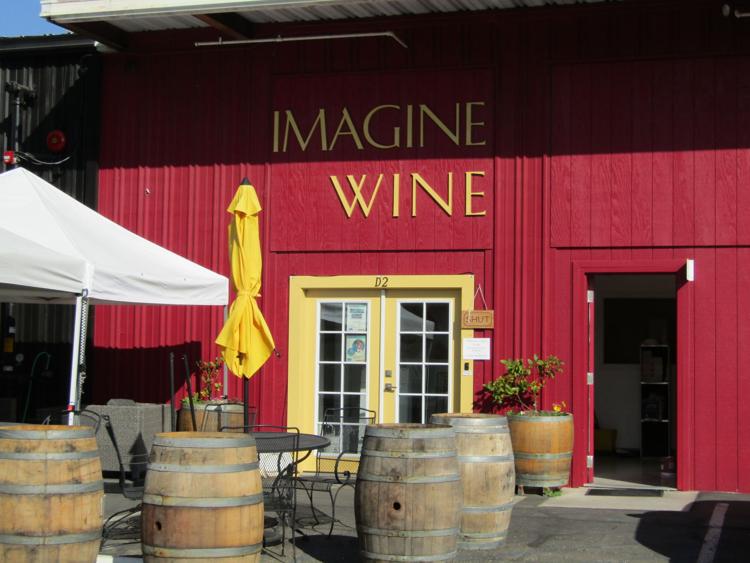 Orem said marketing fees should be factored into the cost of individual businesses' marketing budgets.
"Why do they want to penalize me? Why would I want to pay for them to market to other states who don't have to pay the tax when they purchase wine?" he asked.
Conversely, longtime Transcendence Wine members Steve and Lennaya Smith, of Lompoc, said whether or not a wine assessment ultimately passes, they will remain loyal members of their local tasting room.
"We won't be dropping our membership," they said.
Joleigh O'Brien, a Santa Ynez resident, said cancellation of her club membership at her beloved Solvang winery over the new assessment would be likely. Although due to the closure of her winery in response to the COVID-19 pandemic, she and her husband were already considering discontinuing their membership.   
"It's already so taxed — and these poor wineries are already struggling," she said.
Lyn Dee Rankin, co-owner and operator of Imagine Wine in Buellton, said she and husband Ross Jay Rankin are in favor of the wine preserve, either the 1% or 1.5% assessment.
"For the ease of accounting, it's fair," she said, referring to a return to the 1% structure. "I see it in support of our region with a budget comparable to other successful wine regions."
Transcendence Wine co-owner Joey Gummere said, however, that he doesn't see the wine assessment as a benefit to his Lompoc-based tasting room.
"I'm not a destination winery," he said. "Most of my business doesn't come from tourism, it comes from the local community. I might feel different if I was located in a larger city."
Majority vote
The vintners association, using an initial survey, established in May that a majority of vintners were in favor of pursuing the 1.5% assessment versus the 1%.
Results of a second survey released in mid-August, again showed a majority vote in support of the overall wine preserve effort, according to Laslett.
The wine preserve surveys were sent to approximately 250 county wineries with either tasting rooms or appointment-only tasting room sales. 
Based on a weighted average calculation — wineries with higher annual tasting room sales would have greater weighting — it was determined that 60% of vintners were in favor of pursuing the assessment.
"We also ran our own calculations based on data that we have, and we wound up between 55-65 % support," Laslett said. "Determining the weighting took time. We did use an average and calculated tasting room sales that we knew.
"We made our best estimates and took industry standard averages and calculated the weighting based on that. That was for our own interest to make sure we were moving in the direction the industry wanted us to move."
Further, the vintners association sent their data to Sacramento-based legal consultants Civitas Advisors, who then applied a listed Silicon Valley wine industry average to estimate tasting room sales for each winery.
"Sometimes, painting your feelings can replace the act ending your own life.."
Laslett said Civitas reported 60% of local vintners were in favor of moving forward with the Wine Preserve.
"We went with our middle ground, and the one Civitas had verified," she said. "That took time, certainly, because we wanted to make sure we had an understanding of where we stood. We felt confident we had a majority percentage to move forward."
Prior to the return to a 1% structure, Laslett said that if the structure ever changed, the weighting and the group of vintners eligible to be assessed would change.
"I understand this is not a perfect system right now," she said. "This isn't the petition or formation. Everything we're doing now is to figure out how to move forward."
The value of agricultural crops produced in Santa Barbara County in 2019 rose 5.1% over the previous year, exceeding $1.6 billion, according to the annual Agricultural Crop Report released Monday.
FROM THE VINE If you enjoy visiting your favorite tasting room, wine shop, or restaurants as much as I do, let's thank California Governor Newsom for at least allowing any business that can serve you outdoors to open and keep us happy. 
Since making the move to their "Rancho Olivos," Shannon and John have been hands-on every step from tending to the seven acres of olive trees, all of which are sustainably and organically farmed, to bottling their extra virgin olive oil (EVO).
Lisa André covers local news and lifestyles for Santa Ynez Valley News. 
The business news you need
With a weekly newsletter looking back at local history.