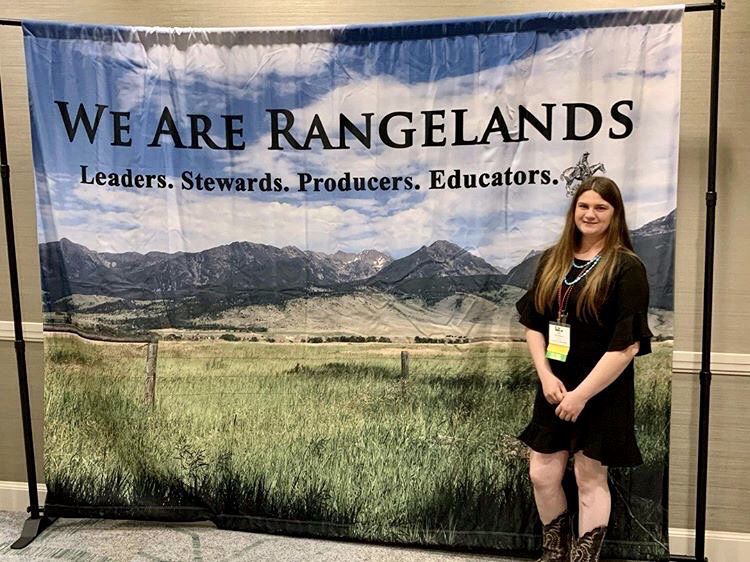 Driven by a sense of responsibility to protect her family's livelihood and the land, sixth generation Santa Ynez Valley rancher and high school junior Lilly Masopust, who recently returned from a meaningful trip to Denver, says she is ready to lead the charge.
The 16-year-old Dunn student was among a group of three student delegates chosen to represent the California-Pacific (CalPac) section at the Society for Range Management's annual High School Youth Forum, a program founded in 1966 to introduce youth to rangeland conservation discussions. Student delegates from Mexico and Canada were also in attendance. 
Offering a taste of what range professionals do, each forum delegate was invited to prepare a 6- to 8-minute formal presentation on a range related topic, and deliver in front of an intimate crowd of peers and industry professionals.
On Feb. 17, Masopust presented her report on foothill abortion, a disease caused by a bacterium from the Pajaroella tick which affects cattle in California, Mexico, Nevada and Oregon.  
"I chose the topic because I'm a sixth-generation rancher in the Santa Ynez Valley, and my family has experienced major economic loss because of it," the high schooler explained, adding that vaccine trials which began in 2017, have since reached 90% efficacy but currently lack pharmaceutical backing.
"For ranchers to be able to use it would be great," said Masopust. "We're now looking for a company to mass-produce it."
Gleaned from her fellow peers' presentations, Masopust also learned that the only way to help preserve California's rangelands is to grow awareness around environmental impacts of urbanization.
"I learned about the different problems we face," she continued. "It's getting hotter and hotter here in California, and it's becoming more difficult to run our ranches."
Masopust suggests that the use of specialized grazing – allowing for animals to work the land – on a regular basis over machinery to clear brush could help to prevent fires, and further champion clean air efforts.
"That way when fires hit, and they will, they won't be as destructive," she added.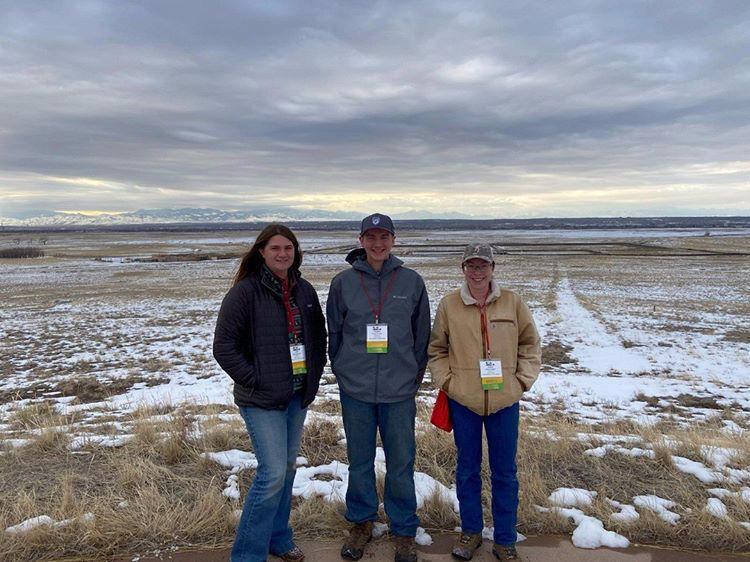 The teen's adventure began last summer in June when she attended the weeklong Range and Natural Resources Camp at Half Moon Bay. The program introduces teenagers to the "professional world of plant, animal, and landscape management," according to their website.
Masopust said at the end of camp, the group of 20 campers was quizzed on their learned knowledge, and the "top three" were invited to represent CalPac at the annual Society for Range Management's High School Youth Forum. And Masopust was one of them.
To ensure her attendance, the Santa Barbara County Cattlewomen's organization stepped in and sponsored Masopust's trip to Denver.
According to the teen, who said it was an honor to have attended, a major takeaway from the experience was discovering a potential career in rangeland management.
Now armed with knowledge and determination, Masopust says she will find ways to educate the public, especially youth, in an effort to protect the land she calls home.
"Hopefully my family can stay in the Valley and continue to help our rangeland," she said.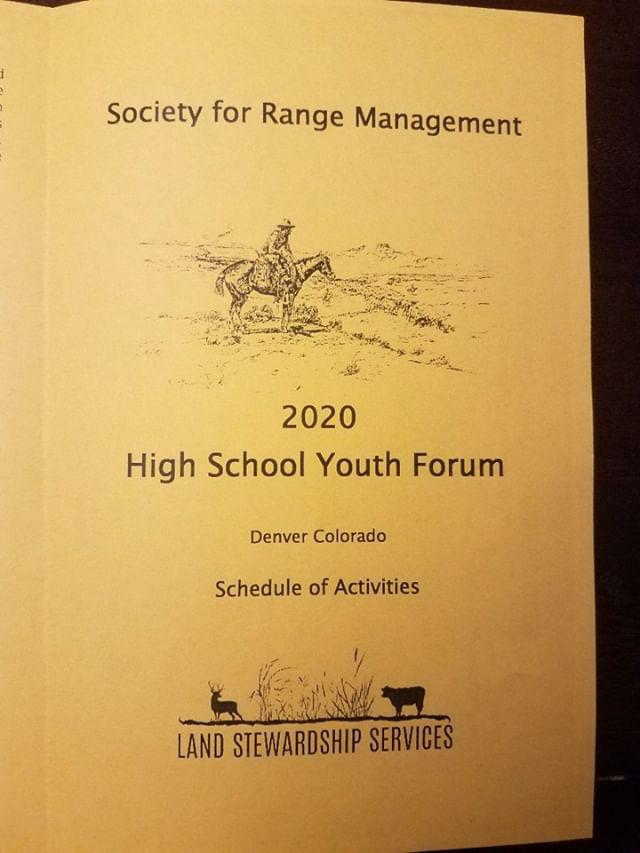 The 2019/20 rainfall season which runs from July 1 through June 30 is on track to be below normal as a mostly dry January leads into parched February, historically, the wettest period of the year.
Karla Sanchez takes the reins as the first head coach of Hancock College's rodeo team
Fall is generally a good time for farmers and ranchers to look back over the past season and review what went well, and in some cases, what did not.
Lisa André covers Valley Life for Santa Ynez Valley News. 
The business news you need
With a weekly newsletter looking back at local history.