An application from one of Santa Barbara County's pioneer wineries to use up to 100% of grapes from offsite in its wines earned preliminary approval Wednesday from the Planning Commission and, in the process, planted the seed for potential revisions to the winery ordinances.
On a 4-1 vote, with Commissioner Michael Cooney dissenting, the commission directed the staff to return to the June 24 meeting with findings that Zaca Mesa Winery & Vineyard's requested modification conforms with provisions of its 1977 conditional use permit.
Cooney said he voted "no" because approving the request might prompt other wineries to make the same case for modifying their operations.
"I think we ought to talk about amending the [winery] ordinances," he added.
Santa Barbara County vintners this spring will be able to cast their vote for or against a 2% wine Business Improvement District assessment proposed by the Santa Barbara Vintners Association, with the goal of boosting the local wine economy through more extensive marketing and advocacy.
Fourth District Commissioner Larry Ferini indicated the winery ordinances don't take into account the ongoing changes and economic realities of the industry.
"In 1977 … the wine industry was just a baby … ," Ferini said. "In that time, everything has changed. What I see now in the wine business, they have to have freedom to evolve or they're going to perish."
Fifth District Commissioner Dan Blough agreed: "We do need to have staff look at the ordinances."
The winery's original permit allowed it to use up to 350 tons of grapes grown off the premises for its annual production of 20,000 cases per year, with a limit of 700 tons of offsite grapes in any five-year period.
"This was a pioneer age of Santa Barbara County wine country," Zaca Mesa Winery owner Stewart Cushman told commissioners, noting four friends who called themselves "wildcatters" decided to build what would be the fourth winery in the county after planting a vineyard a few years earlier.
An overflow crowd of vineyard owners and cannabis growers as well as other agriculturists and county officials packed the Industrial Eats ballroom in Buellton for a panel discussion of a potential joint tourism marketing effort.
"The vast majority of our history, we have processed all of our own fruit," he said later.
In January, Cushman asked the Planning and Development Department to allow the winery to produce its annual 60,000 cases using only grapes not grown on the winery property, but within Santa Barbara and San Luis Obispo counties.
However, Planning and Development Director Lisa Plowman in February determined findings could not be made for seven of 18 criteria used to show it would substantially conform to the conditions of the original permit.
Planner Delaney Roney told the commission the modification would substantially change the scope and intent of the permit, would likely have an impact on Foxen Canyon Road that was not analyzed in the initial negative environmental declaration and was an operational change to a specific limitation, among other things.
But consultant Lisa Bodrogi of Cuvée Connections disagreed.
"We are not asking for any changes to our operation," she said, adding the concern in 1977 was that using grapes grown elsewhere would not support local agriculture.
"The intent of the county … was to bolster robust processing capacity based on wine grapes grown in Santa Barbara and San Luis Obispo counties," she said.
Bodrogi said the company had conducted a traffic study that found the change would have only minimal impact on Foxen Canyon Road, and she noted the winery had no complaints or zoning violations over its 43-year history.
After an 11-year vintage run with Terravant Wine Company in Buellton, Frank Ostini and Gray Hartley owners and winemakers of Hitching Post Win…
Fifth District Commissioner Dan Blough asked why the concern about the quantity of grapes coming from offsite when most of the wine grapes grown here are sent out of the county.
Alex Tuttle, a Permitting Division supervisor, noted the current winery ordinances require wineries to have a half-acre of grapes onsite for every 1,000 cases produced.
"It's not so much a philosophical objection to the request, it's more looking at the regulations and our permitting process and figuring out the best way to move forward with the request," Tuttle said.
But he admitted at present there was no clear path for Cushman to get what he wanted because of the requirement for using grapes grown onsite.
Commissioner John Parke, whose 3rd District encompasses the winery, moved to have staff bring back findings for substantial conformity at the June 24 meeting.
"What we've got here is a wine country pioneer that's been a model citizen for close to 50 years," Parke said, adding the owner is simply asking for flexibility to compete with other wineries.
101919 Grape Stomp 08.jpg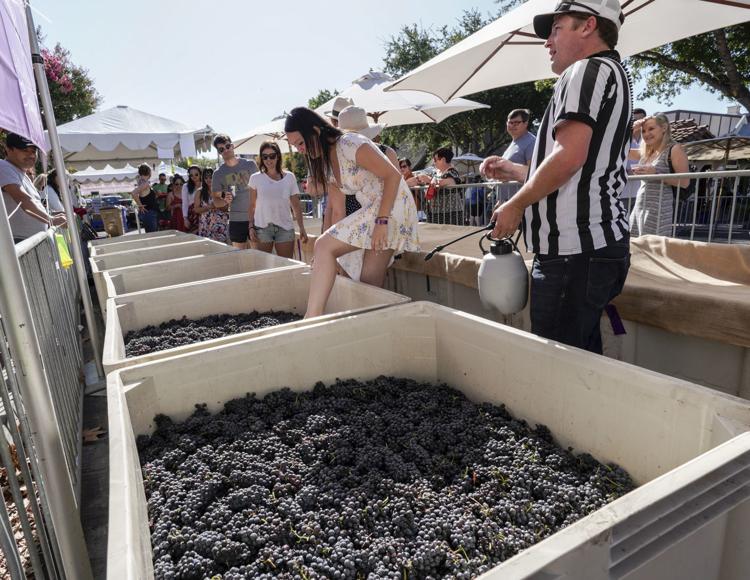 101919 Grape Stomp 01.jpg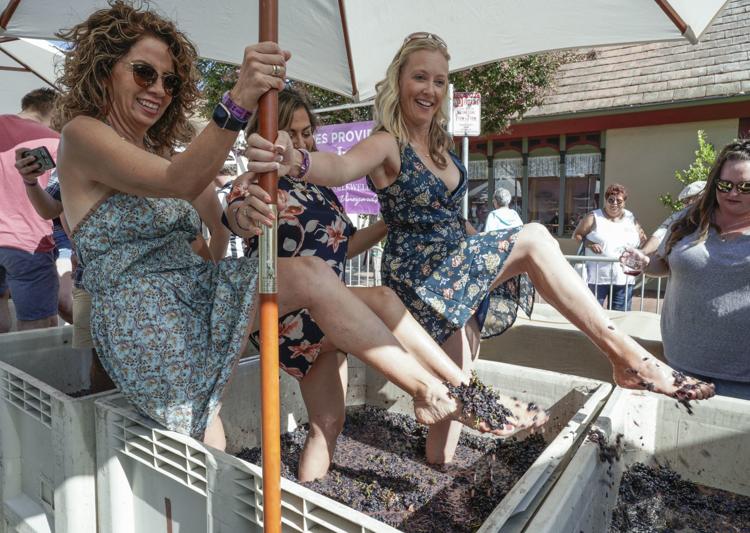 101919 Grape Stomp 02.jpg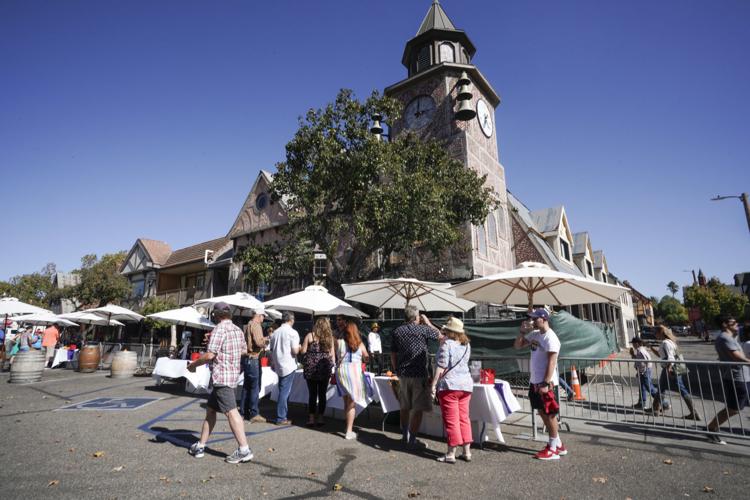 101919 Grape Stomp 03.jpg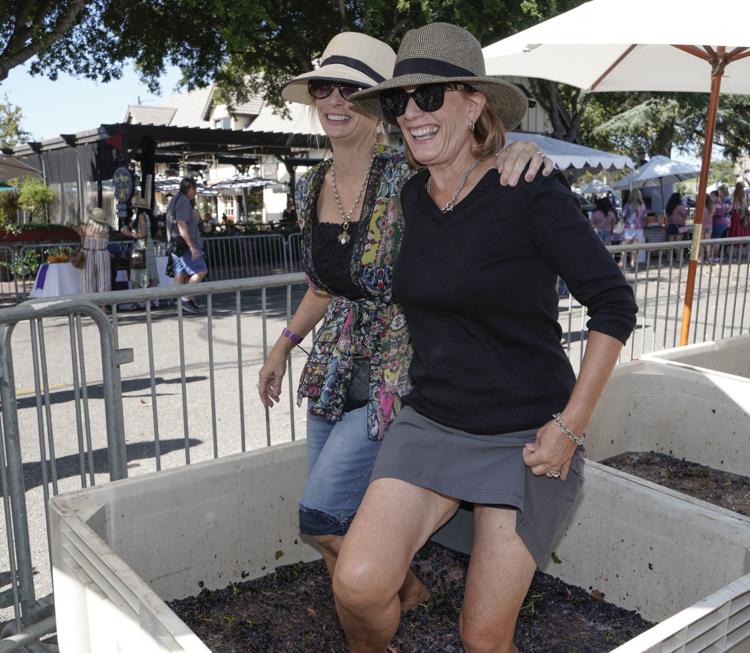 101919 Grape Stomp 04.jpg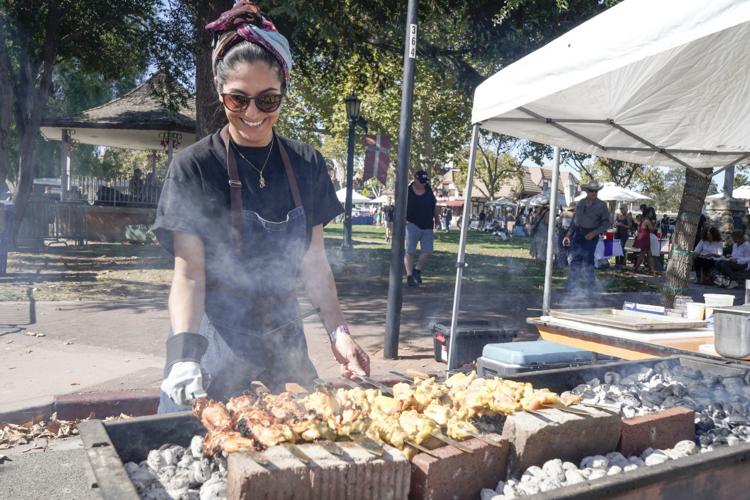 101919 Grape Stomp 05.jpg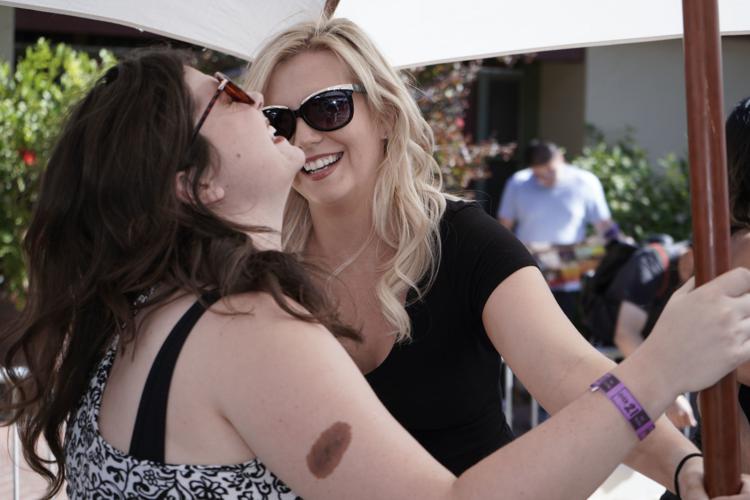 101919 Grape Stomp 06.jpg
101919 Grape Stomp 07.jpg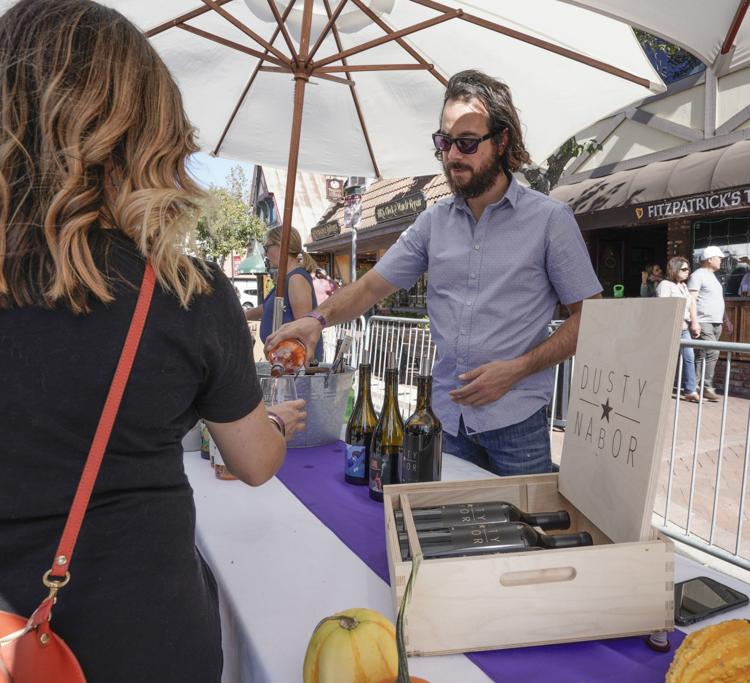 101919 Grape Stomp 09.jpg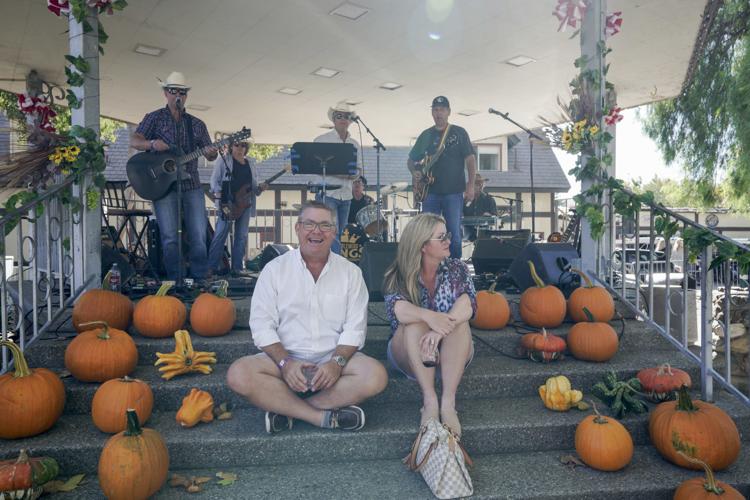 101919 Grape Stomp 10.jpg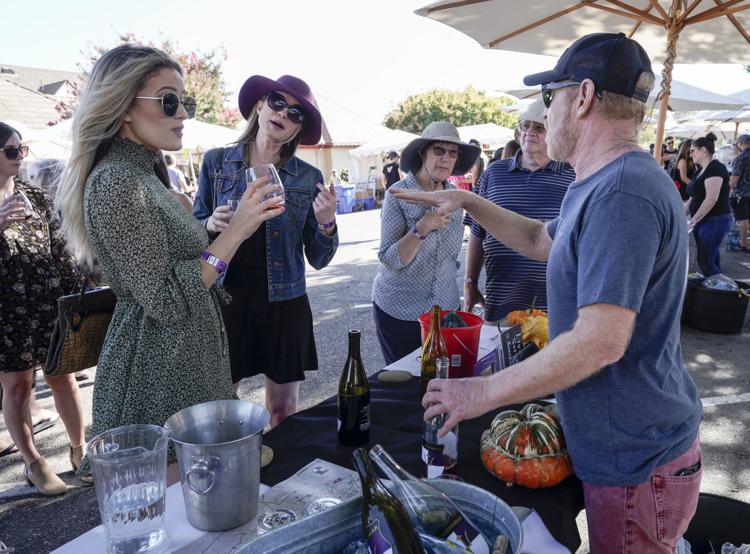 101919 Grape Stomp 11.jpg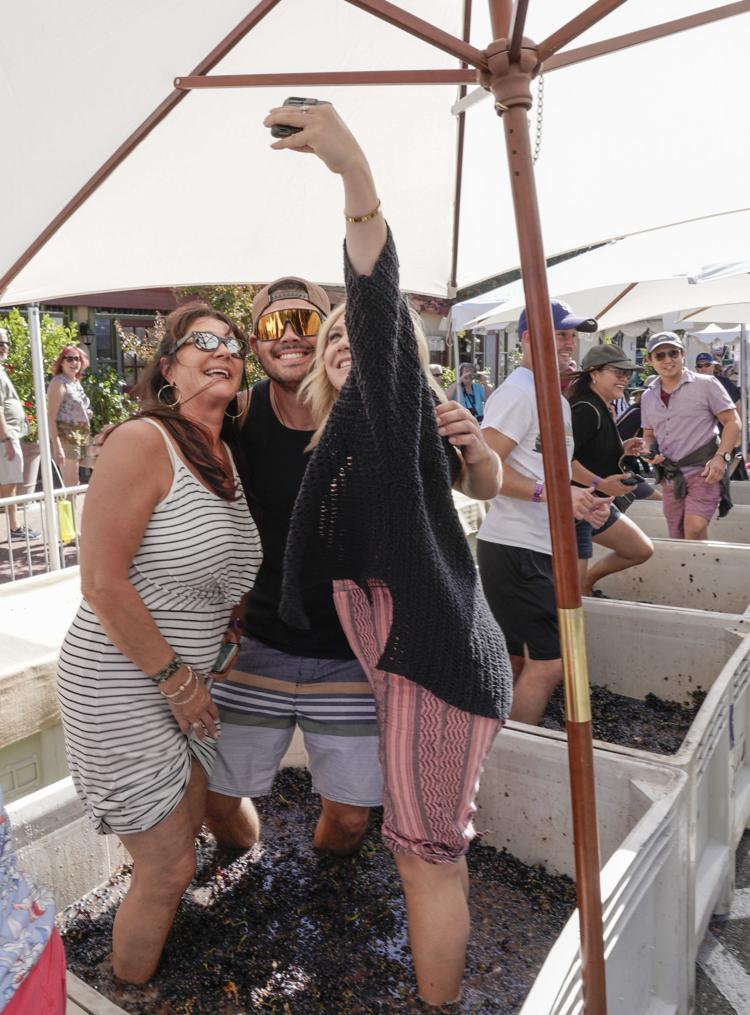 101919 Grape Stomp 12.jpg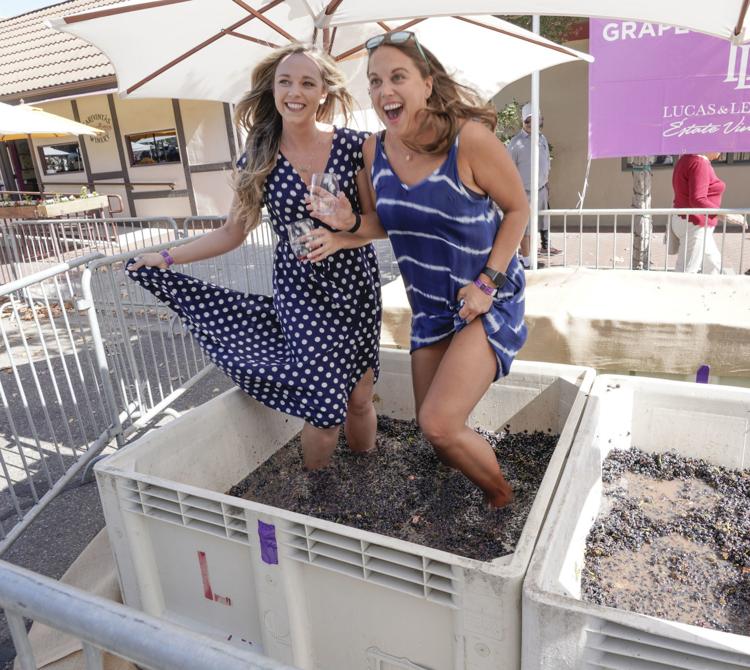 101919 Grape Stomp 13.jpg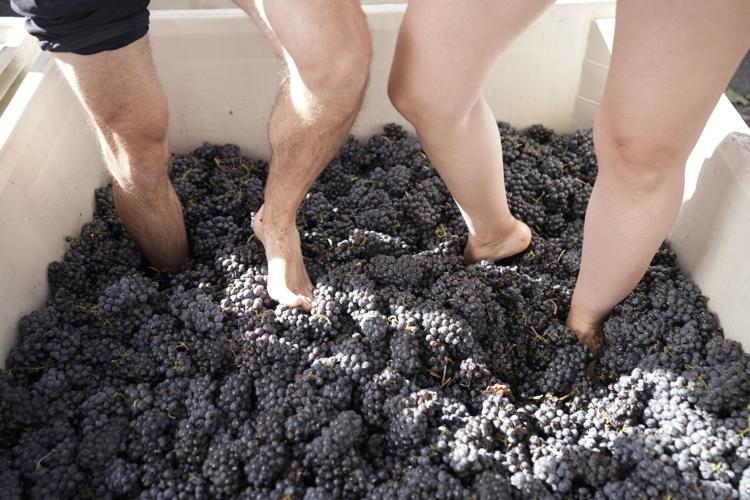 101919 Grape Stomp 14.jpg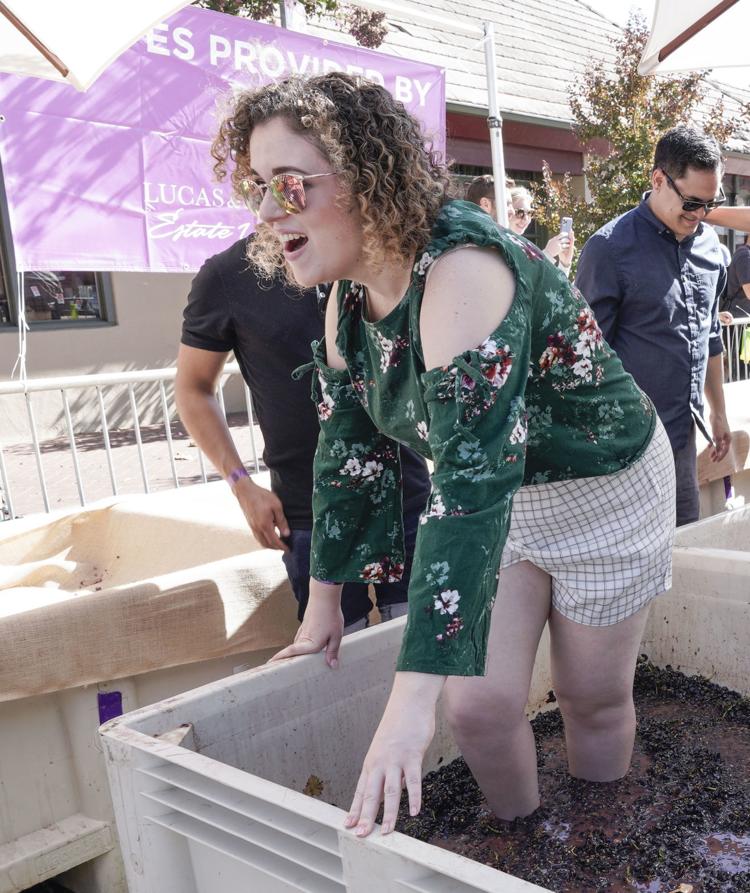 The business news you need
With a weekly newsletter looking back at local history.