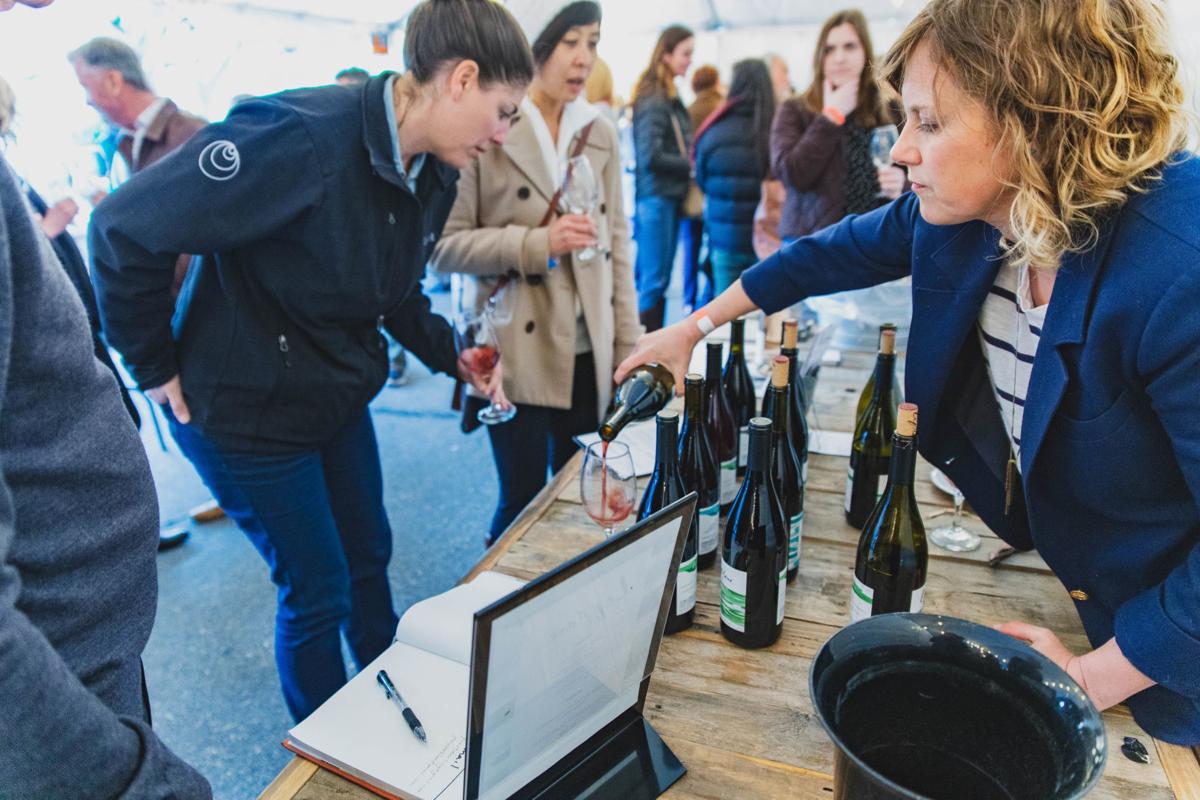 Charitable organization Santa Barbara County Women Winemakers Celebration has donated $10,000 in proceeds from its 2020 industry event to benefit the Foodbank of Santa Barbara County.
The donation will assist the Foodbank with its food distribution efforts as overall demand this year has increased due in large part to the COVID-19 pandemic, according to co-founder and public relations manager Anna Ferguson-Sparks.
Each year, the Winemaker Celebration brings together female vintners from throughout the county for a day of recognition that invites attendees to sample a plethora of local wines and gourmet fare crafted by female makers. 
"We're thrilled to be able to allocate these funds toward food distributions in the North County area," said Laurel Alcantar, development manager for Foodbank of Santa Barbara County. "Our need for food resources has more than doubled over the past number of months, and almost 70% of the food we distribute is here in North County, so this is where our need is highest. This gift will have a huge impact on our clients."
Prior to the pandemic, the Sunday brunch-themed celebration was held on March 8 at Roblar Farm in Santa Ynez and featured approximately two dozen female winemakers alongside Santa Ynez Valley female culinary professionals.
Karen Steinwachs, co-founder of the annual Women Winemakers Celebration, winemaker at Buttonwood Farm Winery & Vineyard, and owner/winemaker of Seagrape Wine Company, said the celebration is all about honoring local. And that goes for supporting the local Foodbank, which distributes 10 million pounds of food each year — half of which is fresh produce, according to Alcantar.
Located within the larger Central Coast AVA, Alisos Canyon AVA spans 5,774 acres and is home to nine producing commercial vineyards on a combined 238 acres.
"Local wines and winemakers, local chefs, food crafters and local ingredients," Steinwachs said. "It made sense for us to support our local Foodbank in this, their greatest time of need, and specifically in an attempt to help them bolster their food growing-related programming as we head into 2021."
A 2021 Women Winemakers Celebration is dependent on COVID-19 safety parameters.
For event updates, visit facebook.com/WomenWinemakersCelebration
"And so I was particularly interested in visiting Motley Crew Ranch on Hapgood Road in Lompoc, where the couple are raising many of their beloved animals to eventually be consumed as food." 
The expo will include access to a greater diversity of topics and speakers from all over the world, including Tasmania, New York and Pennsylvania. 
Despite a 5.5% decrease from the record $1.2 billion set in 2018, San Luis Obispo County's 2019 total crop value of just over $979 million was…
Newlywed couples whose wedding plans were changed due to COVID-19 are invited to enter the social media contest, co-sponsored by The Winston hotel in Solvang.
Lisa André covers local news and lifestyles for Santa Ynez Valley News. 
The business news you need
With a weekly newsletter looking back at local history.