Nielsen's Market, the iconic grocery store that has kept Santa Ynez Valley pantries stocked since 1911, is poised for new ownership.
According to the multigeneration market's president and operator, Rodney Nielsen, the market is being sold and waiting on a July 1 close of escrow.
The conversation to sell the business started last summer, he said, when Valley Fresh Market, a local grocery business, reached out to them.
"We'd been entertaining selling it for a few years, and when Valley Fresh approached us, it just felt like the right time for the business and my family," Nielsen explained.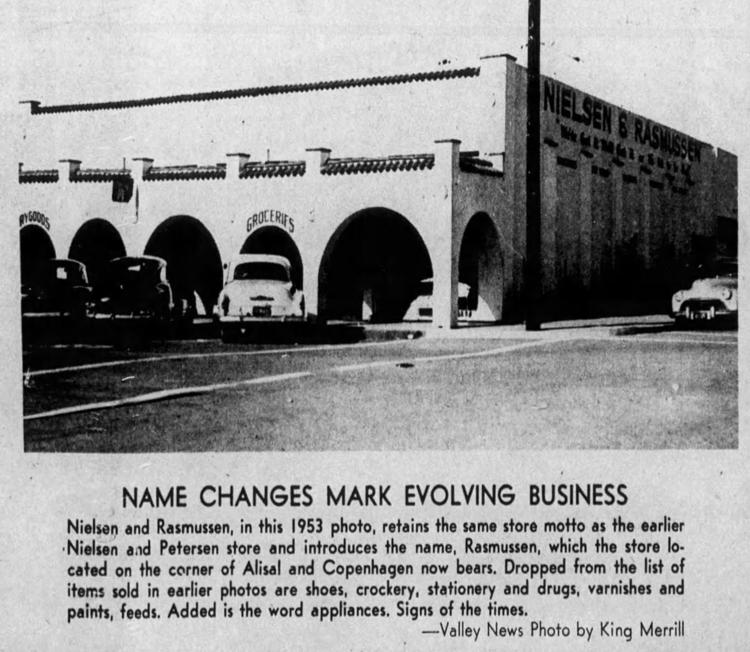 Nielsen said that even with all the rumors swirling around town -- some being quite comical -- Nielsen's employees have stayed quiet about the transition to avoid jumping the gun.
"We've been in escrow for the last few months and have all tried to keep a lid on it since it's not a done deal yet," he said.
When escrow closes the longtime Valley grocery store that dates back more than 100 years, will officially become a Valley Fresh store, Nielsen said. However the family will remain owners of the building itself.
Steeped in local history, Nielsen's Market dates back to the birth of Solvang's Danish-American colonization, having been founded in 1911 by Sophus Olsen in the downtown location where Rasmussen's store currently sits.
Much like a basic game of Follow the Leader, Roger Nielsen followed the footsteps of his paternal predecessors — and became a leader himself. …
In 1912, when Rodney Nielsen's great-grandfather, Marcus Nielsen, arrived in Solvang from Texas, he purchased a part of the store and two years later became sole owner of the Marcus Nielsen store, according to local historical records.
The handing down and shared ownership of the multigenerational business continued several more times, each time taking on a different iteration of the family name accompanied by the married surname of Marcus Nielsen's daughter Clara or that of local business partner Jens Rasmussen.
Historical records show that the final name change came in 1958 when Rasmussen opened Rasmussen's of Solvang department store in half of the building on Copenhagen.
Dr. Axel Nielsen, Rodney's grandfather, and his father Roger Nielsen, continued operation of the grocery store under the name Nielsen's Market, which in 1959 relocated to the corner of Alamo Pintado Road and Highway 246 -- where it remains today.
The biggest concern for Nielsen and his family was job retention, he says of the sale, given that many are loyal, longtime employees.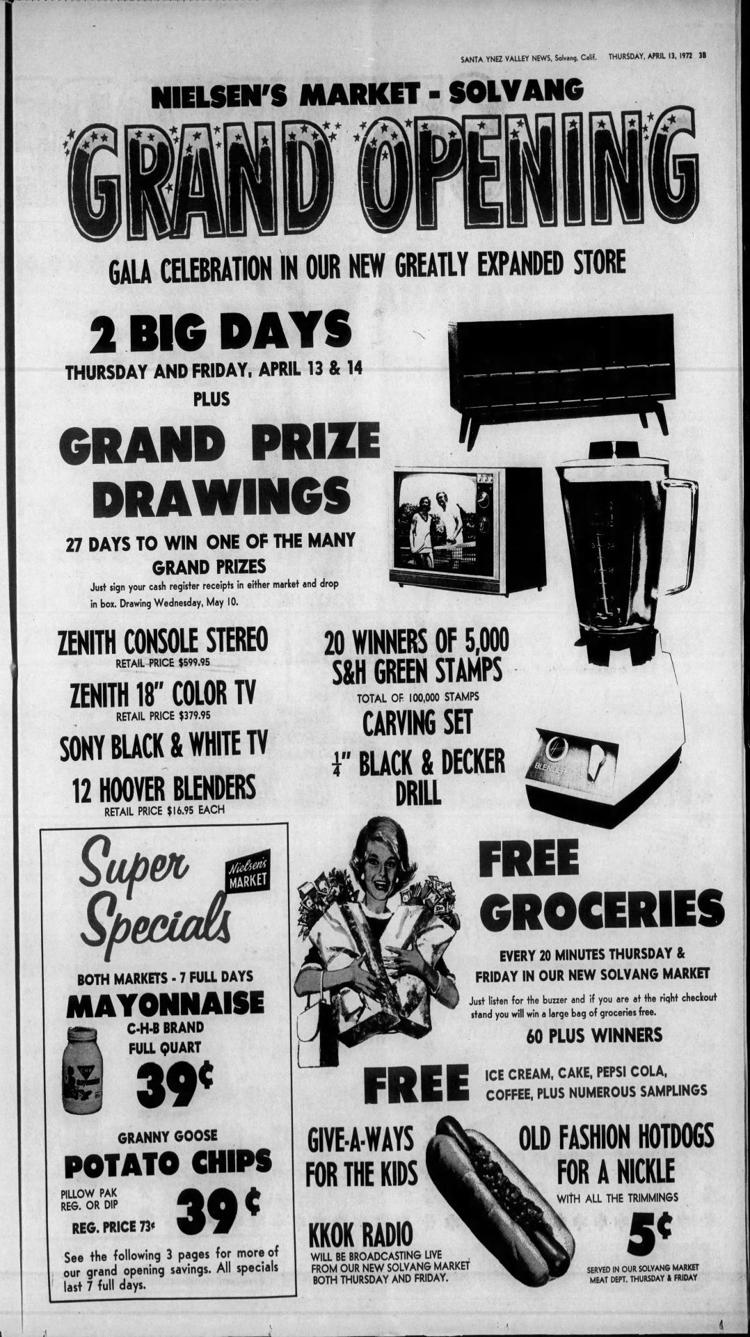 But all of their concerns disappeared when Greg King, Valley Fresh Market's owner/operator, a Santa Ynez Valley resident and former general manager of Sovlang's El Rancho Marketplace, according to Nielsen, met with the store's entire staff to reassure them that their jobs were secure. 
"[Valley Fresh] will be doing lots of renovating, and initially they were going to close the store for about three months just get it all done, but decided to keep it open and renovate a section at a time," Nielsen said, noting that it will be more convenient for their customers as well. 
Though the transaction is moving full speed ahead, the Nielsen's Market operator says he hasn't retired his proverbial grocery business hat quite yet -- more so because he isn't certain which hat he'll wear next.
"I'll continue to do property management for the family as I've always done, but beyond that, I don't know," Nielsen said. "I guess I'll have to reinvent myself."
For more information about Nielsen's Market and status updates, visit www.nielsensmarket.com or find them on Facebook.
The "Grilled Cheese All-Stars" team buys food at Nielsen's Market in Solvang during the taping of the "Great Food Truck Race" reality show com…