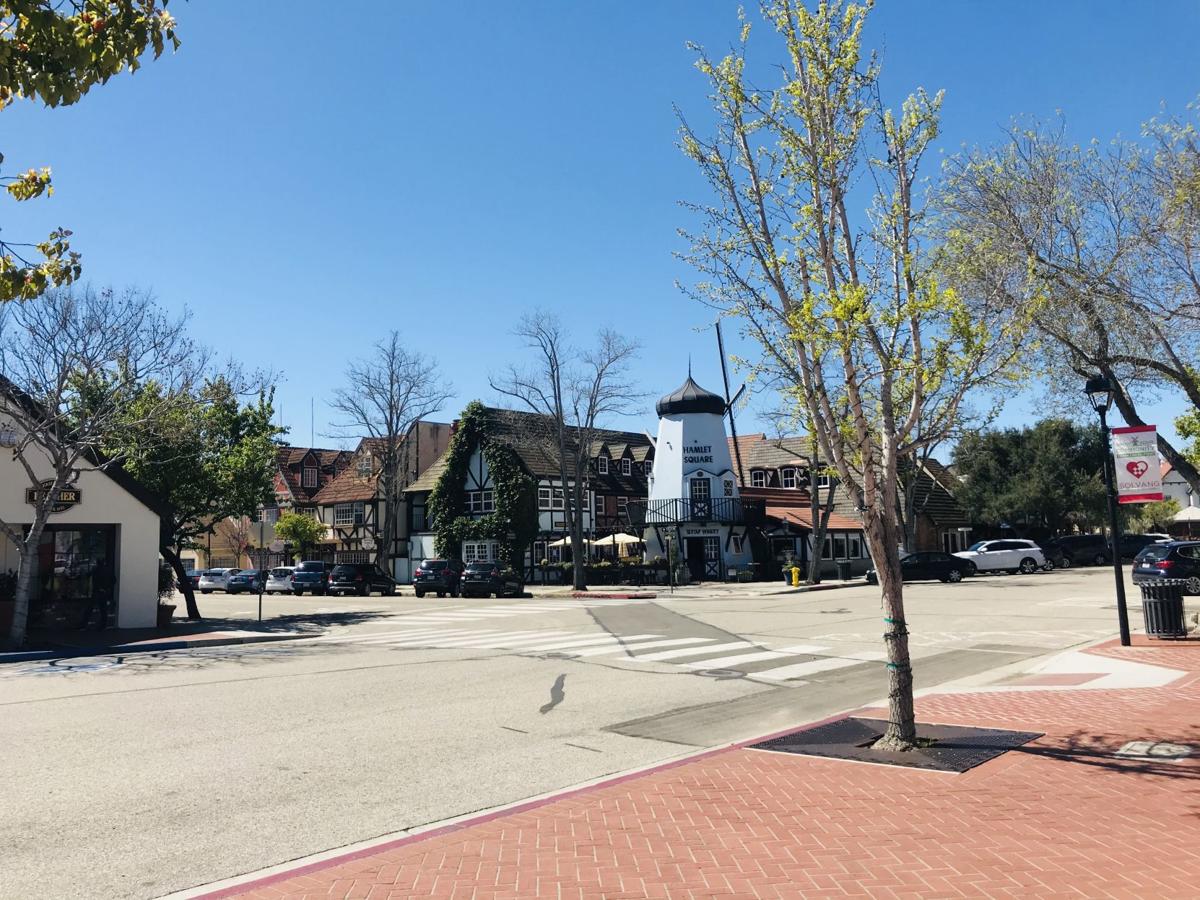 Solvang's streets and sidewalks, normally bustling with tourists, were deserted Friday as people ceased traveling amid shelter-at-home orders in an effort to halt the spread of the coronavirus.
Hotels were empty and closing their doors, as were businesses that had no customers and restaurants that had no one ordering food, although some remained open to provide food to go for pickup.
"This past week, the economy of Solvang has stopped — empty streets," City Manager Xenia Bradford told the City Council during a special meeting Friday night to address the crisis. "Right now, the town is pretty much empty."
In response, the Solvang City Council declared both a public health and an economic cessation emergency in the city, and set aside $250,000 to make loans of up to $5,000 to its small businesses struggling with no income but having to pay the same bills as at any other time.
The loans are designed to help businesses stay afloat until they can obtain disaster loans from the U.S. Small Business Administration and other sources that may be offering assistance.
Council members also agreed to waive all penalties for late payment of transient occupancy taxes for hotels that can prove a financial hardship, and to develop a TOT payment program to support economic recovery at least until May 30.
Facing major revenue losses from the transient occupancy and sales taxes that pay for most city services, the council also directed a realignment of the city staff to eliminate all but essential services in an effort to free up $1 million.
The unanimous decision didn't specify what services would be eliminated nor how many, if any, of the city staff would be laid off in the cutback.
In a report to the council, Bradford noted the city's annual general fund budget is $9.5 million, and the transient occupancy tax paid by hotels on room rentals, makes up nearly 50% of that at $4.5 million, with the sales tax accounting for another 15%.
General fund money pays for all general services, including law enforcement, administrative services, Parks and Recreation, Building and Planning and Public Works departments, capital improvement projects and infrastructure maintenance.
Bradford estimated the city's monthly revenue at $500,000, and with commerce virtually shut down at least through April as a result of the orders issued by state, federal and county health agencies, the city is faced with losing a minimum of $1 million.
But she said she expects the economic cessation to continue even longer than two months and urged the council not to allocate too much to help businesses and residents because of the revenue loss the city is facing.
"After all the [economic] cessation, there's also recovery, and that takes funds, too," Mayor Ryan Toussaint said.
Council members said they want to provide help to residents who need it most and agreed not to shut off water and sewer service for nonpayment of bills from Feb. 1 through the end of the state of emergency and to waive all penalties for late payment.
The city will try to develop partnerships with lenders to prohibit foreclosures on those unable to make mortgage payments due to economic hardships and will work to create a recovery program that will provide training to workers who have lost their jobs.
"I want to be proactive and so if we need to add to this, we may have to," said Mayor Pro Tem Robert Clarke. "It's just all we can do for the people we live with."
The city has put together a website that provides coronavirus resources and information to residents and businesses at www.solvangresources.com, and businesses can enter the hardships they're encountering day by day so the city will have a record when it seeks emergency assistance.
Tracy Beard, executive director of the Solvang Chamber of Commerce, said the chamber also has put together a web page for businesses and consumers that tracks which restaurants and hotels are open and provides links to a wide range of COVID-19 resources.
To access the page, visit www.solvangcc.com and click on "COVID-19 Resource" at the top of the page.
Concerned about COVID-19?
Sign up now to get the most recent coronavirus headlines and other important local and national news sent to your email inbox daily.