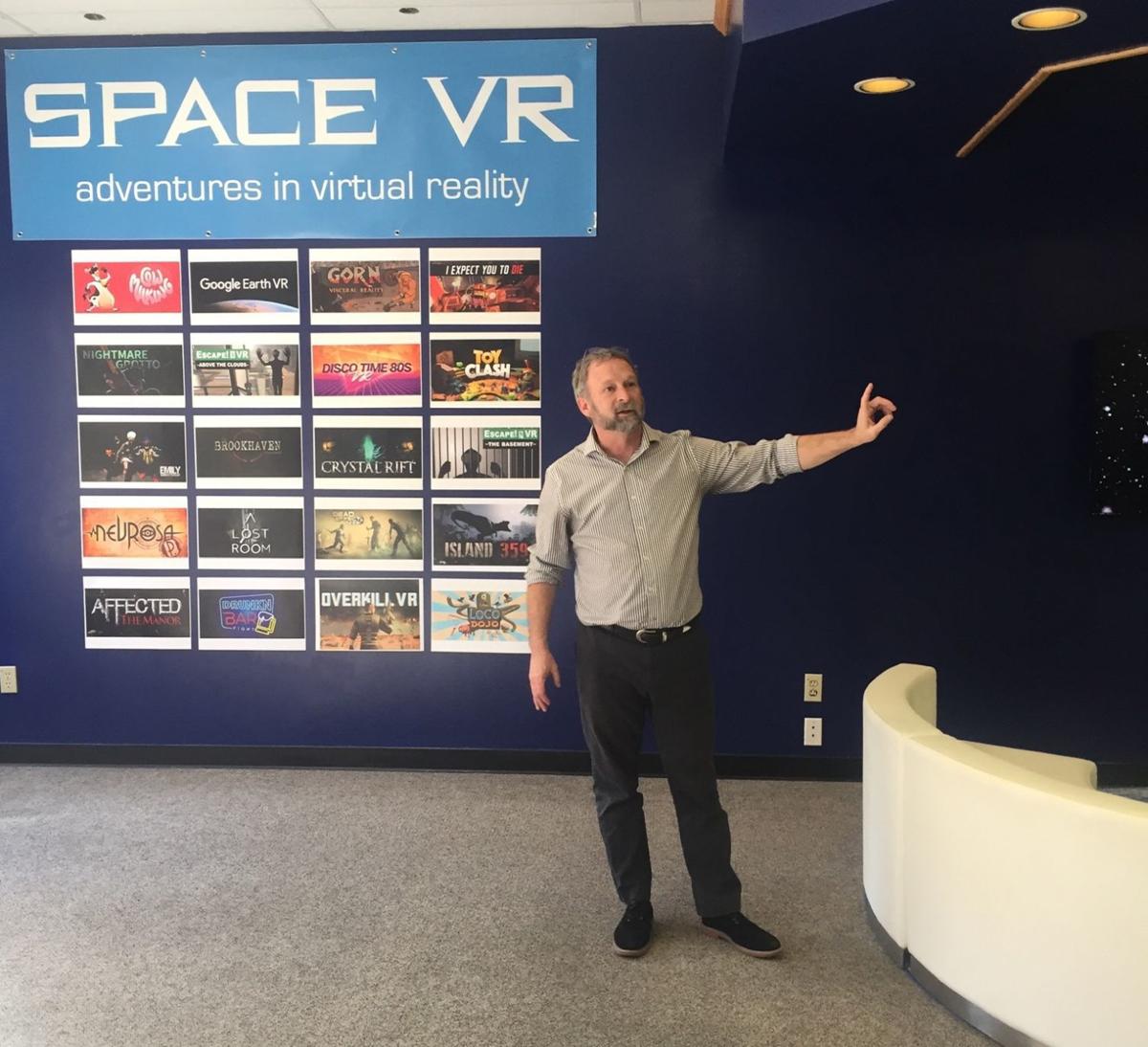 Space VR, the only virtual reality arcade on the Central Coast, marked its first year anniversary March 27 with a ribbon-cutting ceremony conducted by the Solvang Chamber of Commerce and attended by members of the Solvang City Council and local business owners.
Although advertised mostly through social media and word of mouth, since it opened Space VR has had nearly 3,000 people use one of the eight virtual reality rooms in the arcade at 320 Alisal Road, Suite 104, owner Jamie Baker said.
He said some have traveled from as far away as Salinas and Oxnard specifically to experience one or more of the hundreds of virtual adventures and games available at the arcade.
Baker said unlike home virtual reality systems, the Space VR technology puts players inside an environment, surrounded on all sides and able to interact with that environment.
Participants can explore the bottom of the ocean, walk through a primeval forest with dinosaurs, work with researchers at the South Pole, visit Mars, battle zombies, solve their way out of an escape room or create their own 360-degree art or music.
Although Space VR is open morning through late evening Tuesday through Sunday and Mondays by request, reservations are recommended.