A man from Los Angeles went to great heights for love on Saturday when after landing a 13,000-foot tandem jump at Lompoc's Skydive Santa Barbara, he proposed to his girlfriend while she was still in midair. 
According to local photographer Jay Farbman, who was hired to capture the moment, Mike Sanghvi, the groom, had pre-orchestrated the proposal and made certain he was first to reach the ground before his girlfriend Nikita Jambulingam.
After a smooth landing with tandem jump instructor Randy Dahl, Sanghvi anxiously awaited Jambulingam's arrival from her skydive so he could witness her reaction to a special message purposefully placed at the drop zone.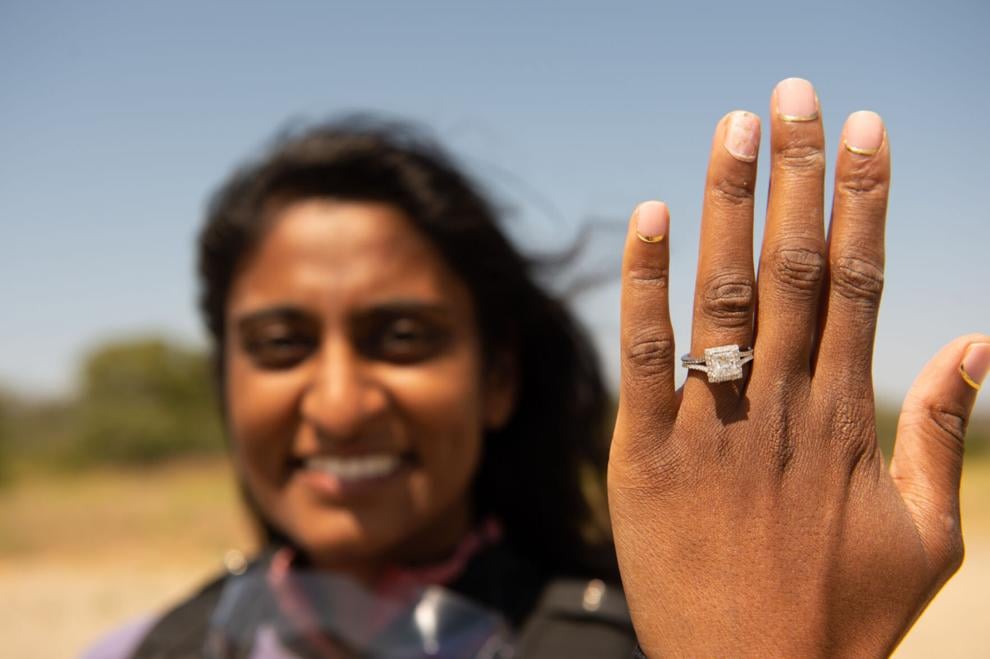 "As she got close, she saw the Will You Marry Me banner and shouted, "Yes! Yes I will!" Farbman said.
Minutes later Jambulingam and her tandem instructor Caden Castellini touched down, and Sanghvi rushed over to her, dropped to one knee and opened a wooden box containing the engagement ring.
"[Sanghvi] officially asked her to marry him," Farbman said, "and she said 'Yes.'" 
The tandem jump was the Los Angeles couple's first time skydiving.
Photos: Skydiving engagement at Skydive Santa Barbara in Lompoc
071921 Skydiving proposal 2
Updated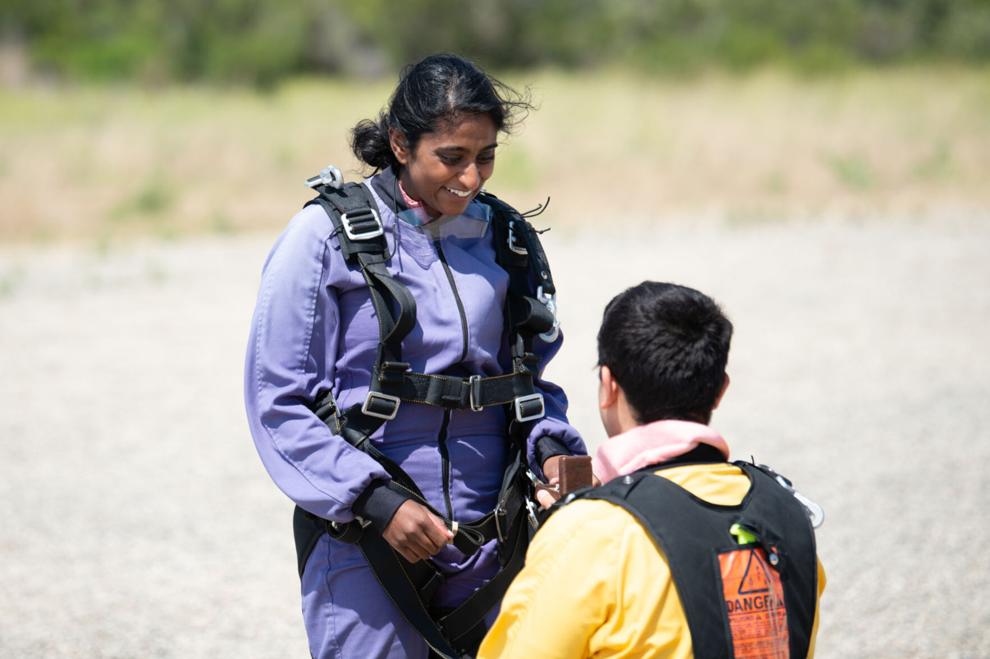 071921 Skydiving proposal 3
Updated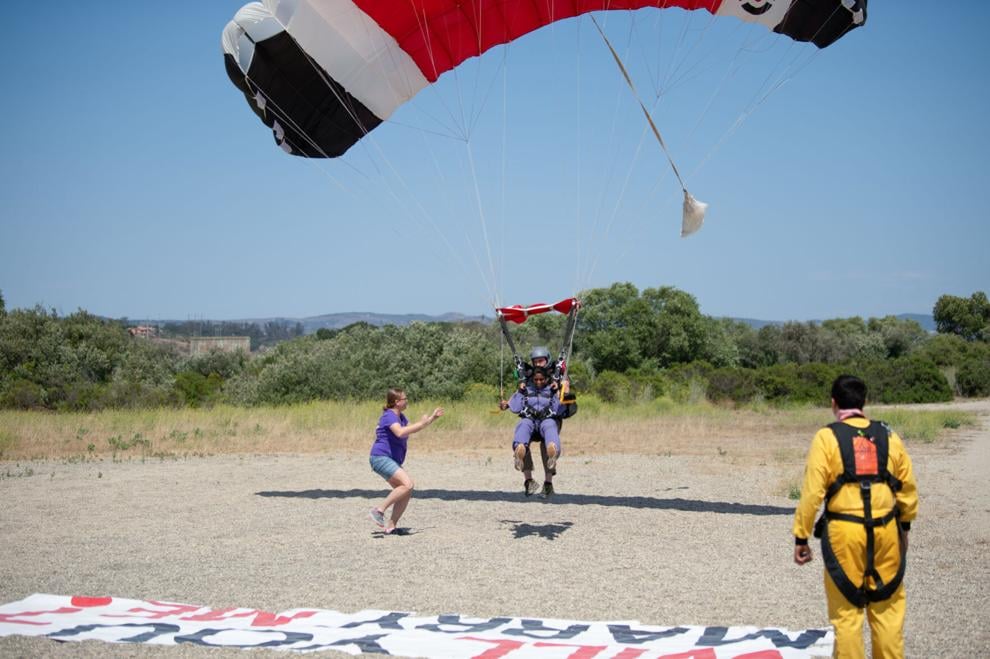 071921 Skydiving proposal 7
Updated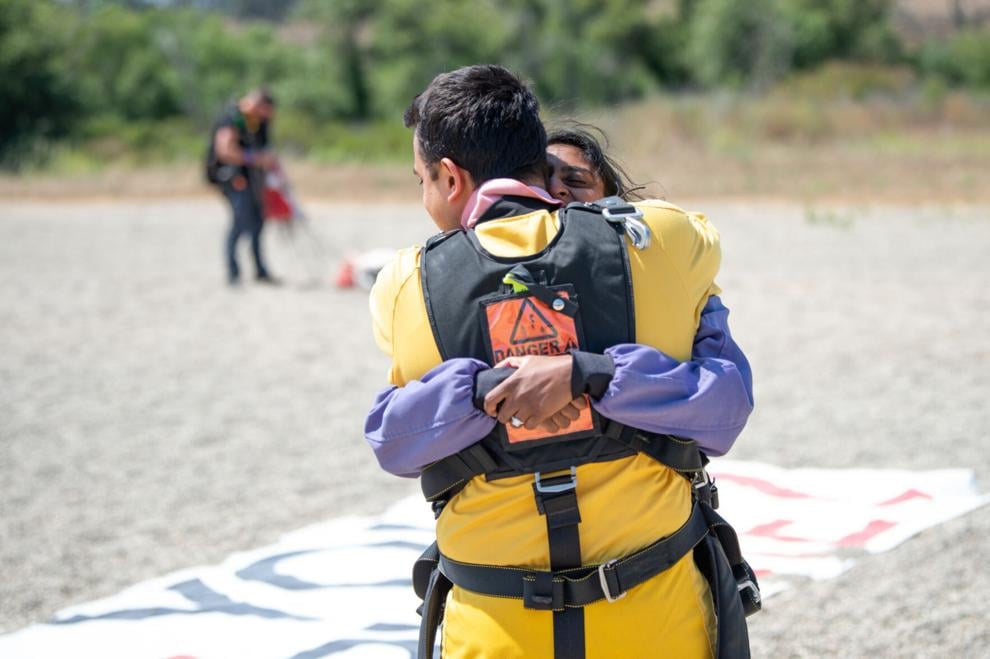 071921 Skydiving proposal 5
Updated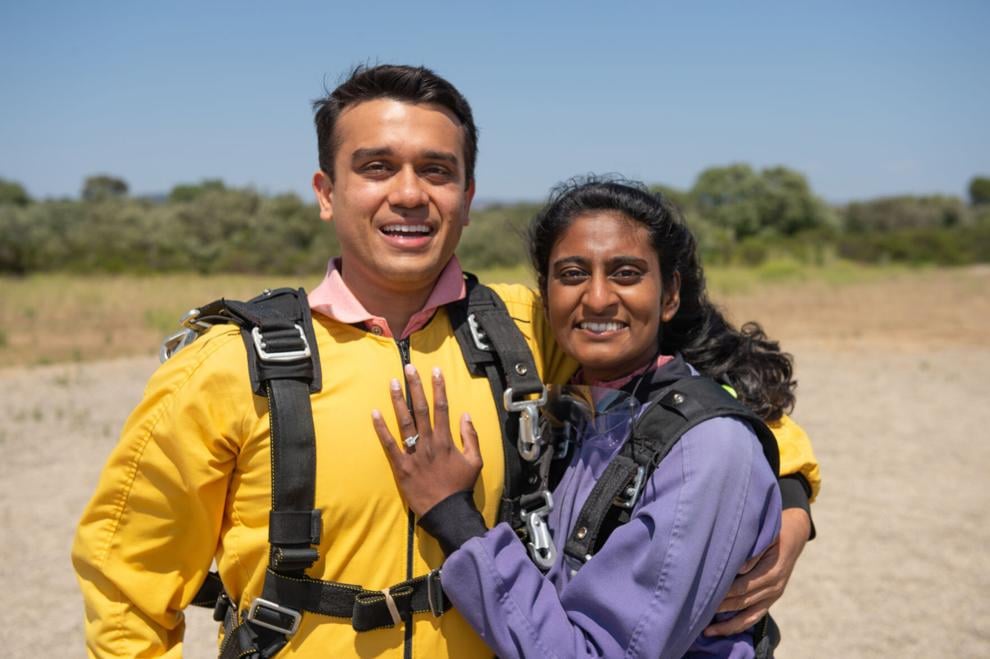 071921 Skydiving proposal 8
Updated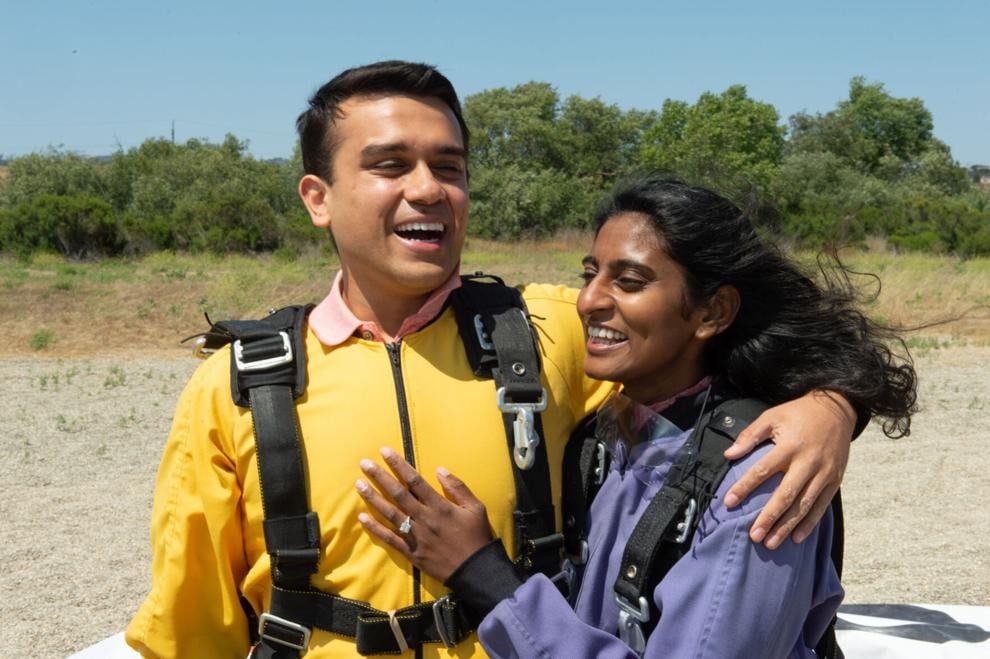 071921 Skydiving proposal 11
Updated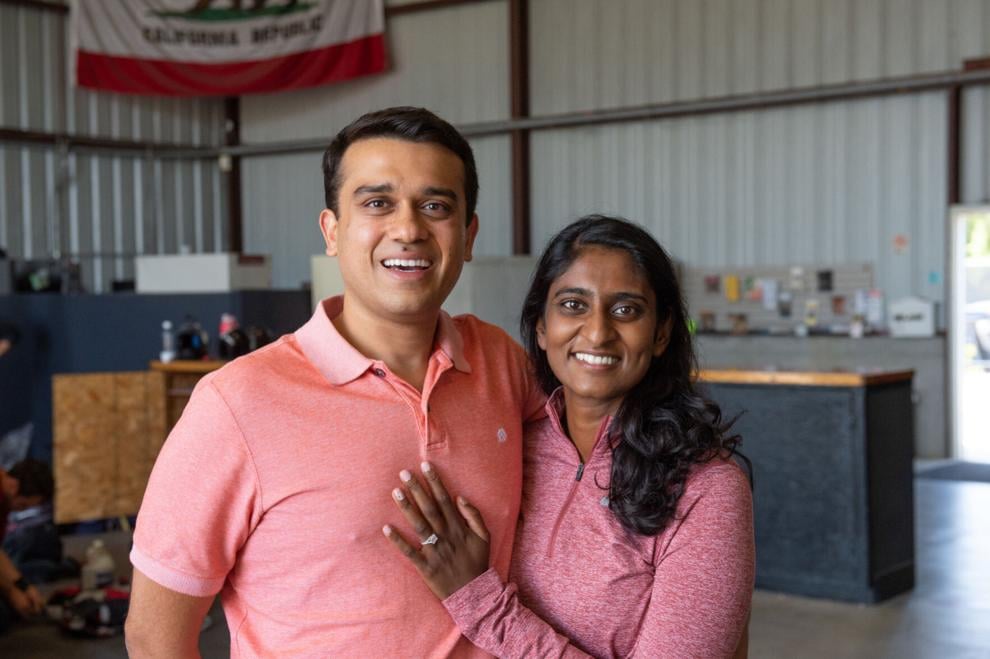 071921 Skydiving proposal 2
Updated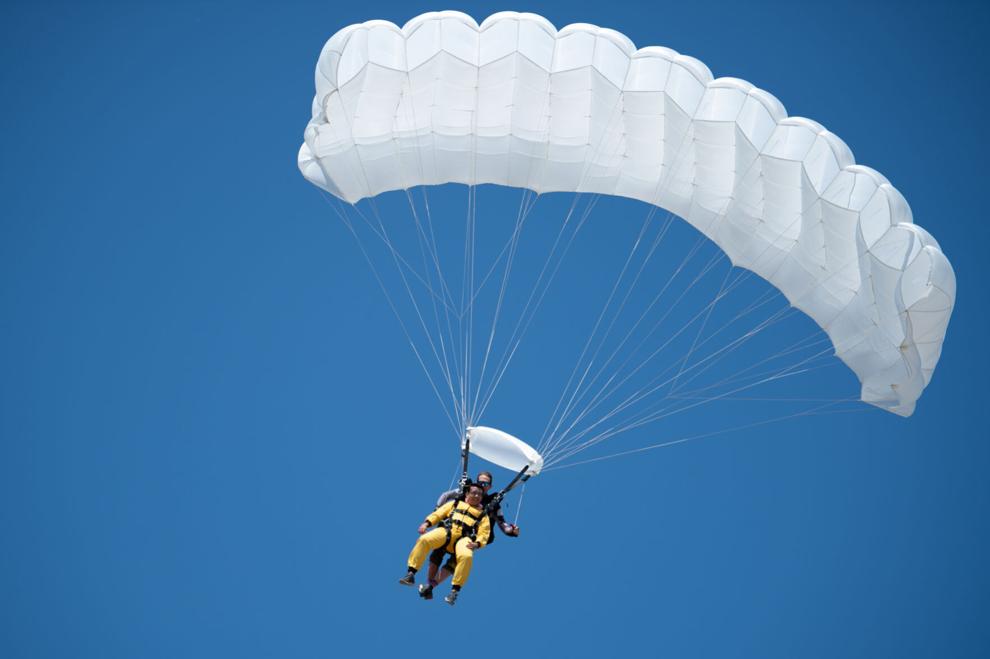 071921 Skydiving proposal 6
Updated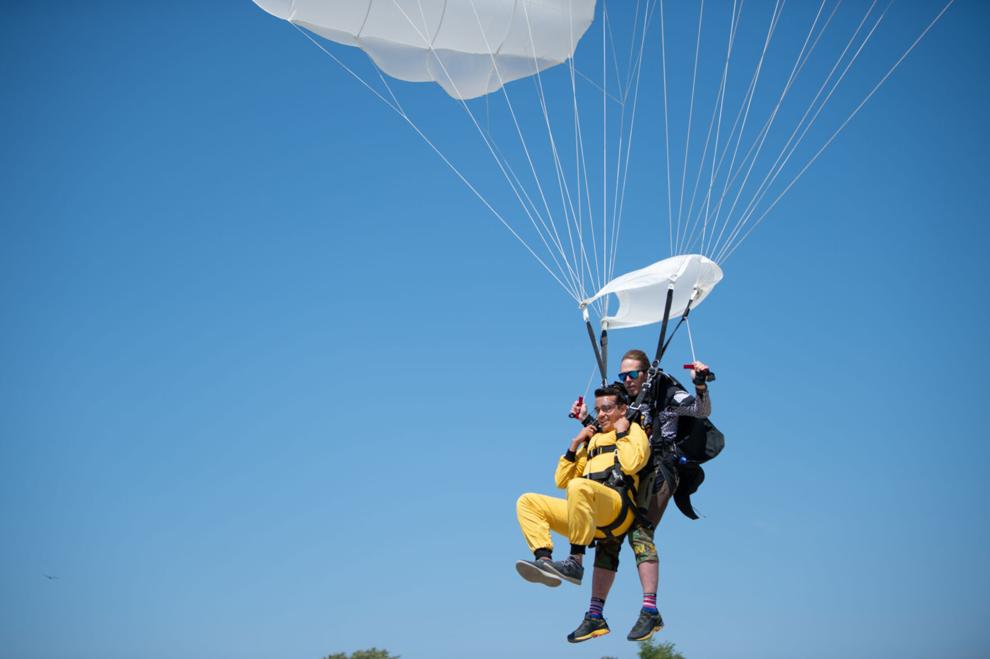 071921 Skydiving proposal 4
Updated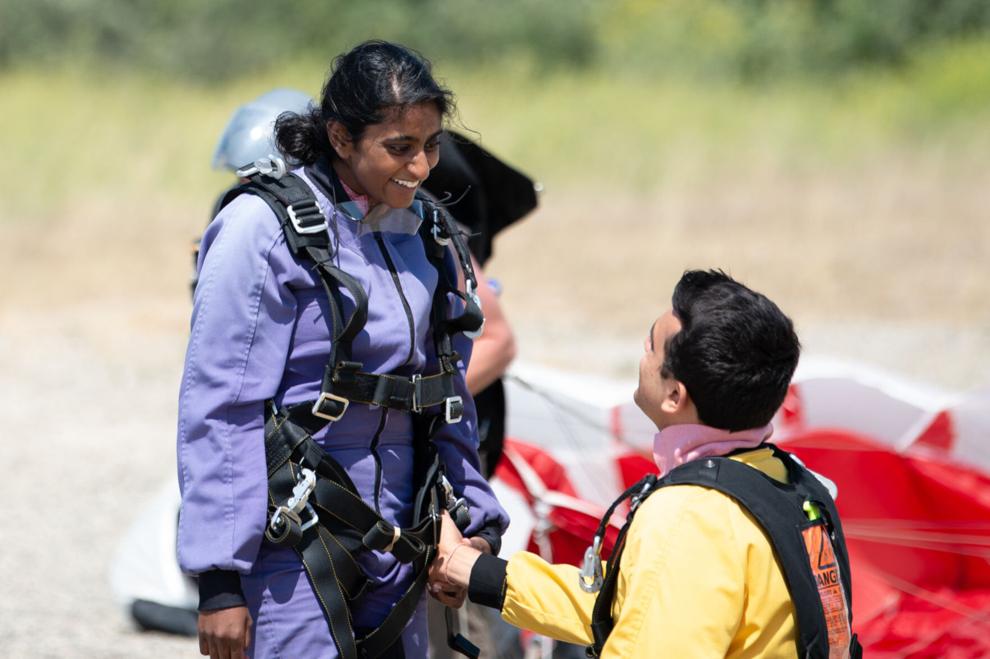 071921 Skydiving proposal 9
Updated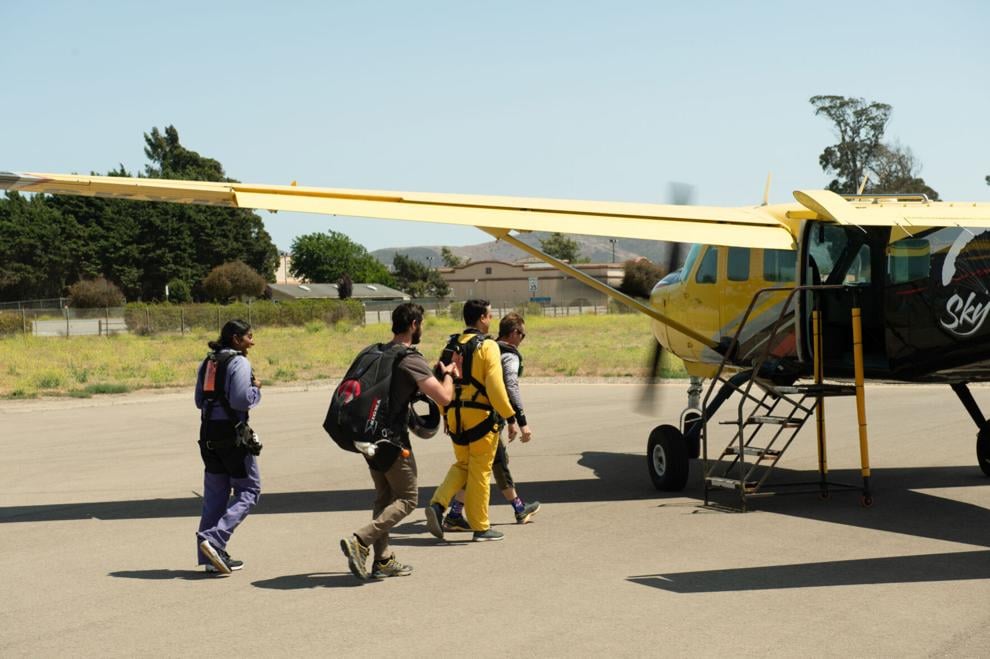 071921 Skydiving proposal 1
Updated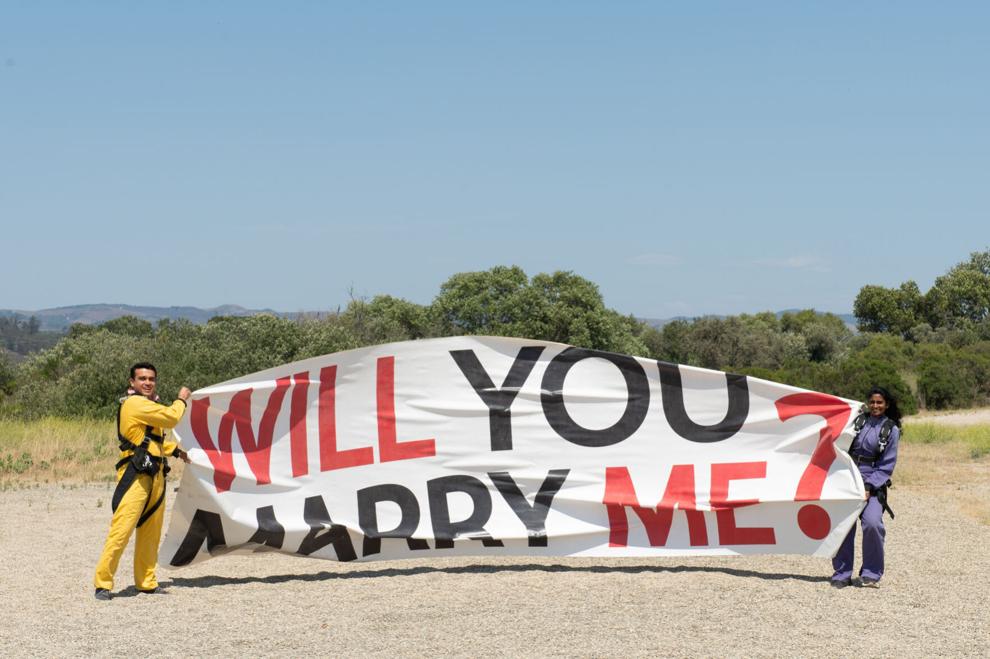 071921 Skydiving proposal 10
Updated