Pale Blue Dot Ventures LLC is moving ahead with plans for a space-themed entertainment multi-complex in the Lompoc Valley, despite missing key milestones with the city of Lompoc due to the coronavirus pandemic.
"We will be coming back to the Lompoc City Council within the next few weeks to give an update," said Pale Blue Dot CEO and company founder Steve Franck, a Lompoc resident since June 2020 and headquartered at 1010 N. H Street.
Franck said his team will likely request a fourth extension at the Nov. 2 meeting and, in the meantime, work to meet the terms outlined in the original July 2019 Memorandum of Understanding, which requires Pale Blue Dot to provide proof of $750,000 in seed money, with at least $500,000 of that in cash, as well as furnish early design documents and a feasibility study.
With $300,000 in cash and in-kind donations, according to Franck's Oct. 6, 2020, council update, Pale Blue Dot still aims to close the gap to meet the minimum cash requirement. Seed money will go toward the cost of concept and feasibility studies — both of which are central to marketing the project, according to Franck.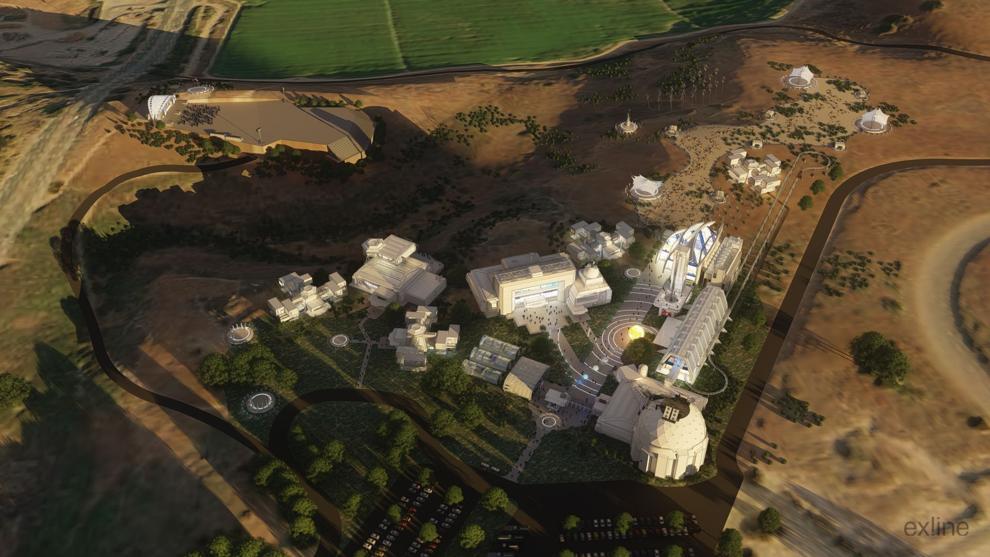 While the impacts of COVID-19 on the proposed California Space Academy project — dubbed CalSpace — coupled with uncertainties surrounding the presidential election and resulting volatile stock market have hindered fundraising efforts, Franck said substantive discussions with key potential investors are ongoing.
"Despite COVID, we have made progress in a number of areas," he said, noting that further details will be discussed at the Nov. 2 City Council meeting.
As markers are met, Pale Blue Dot would be poised to acquire approximately 82 acres of city-owned property surrounding and including Ken Adam Park near Hancock College's Lompoc Valley campus to develop its ambitious project.
The educational and entertainment multipurpose venue — to include several educational aspects with an emphasis on STEAM (Science, Technology, Engineering, Arts and Math) learning — is designed with neighboring Vandenberg Space Force Base in mind, and will feature a space center, a related visitor's center, an amphitheater and theater that can be used to watch launches. A hotel, restaurants and retail shops also are in the plans.
CalSpace's learning objectives will be aligned with state standards for science camps, according to Pale Blue Dot's design plans, with the use of multiple platforms including games, narrative and documentary content, comics and graphic novels.
"While we undoubtedly have a complex project, we remain convinced now is the right time and Lompoc is the right place to tell humankind's next great story as we return to the moon and then explore Mars," Franck said.