Michelle Castle, Santa Ynez Valley designer and illustrator, has announced the branding expansion of her stationery and custom paper business, Honey Paper located in Los Olivos; and alongside that, the formation of a new community creative cooperative called Los Olivos Makers.
Set back from Los Olivos' main drag, the store personifies a new kind of Los Olivos "maker" in a town known for its winemakers and wine tasting rooms.
Enter the light-filled and decoratively-arranged Honey Paper and visitors will find sundry gift items such as greeting cards, notecard sets, writing instruments, desktop accessories and candles.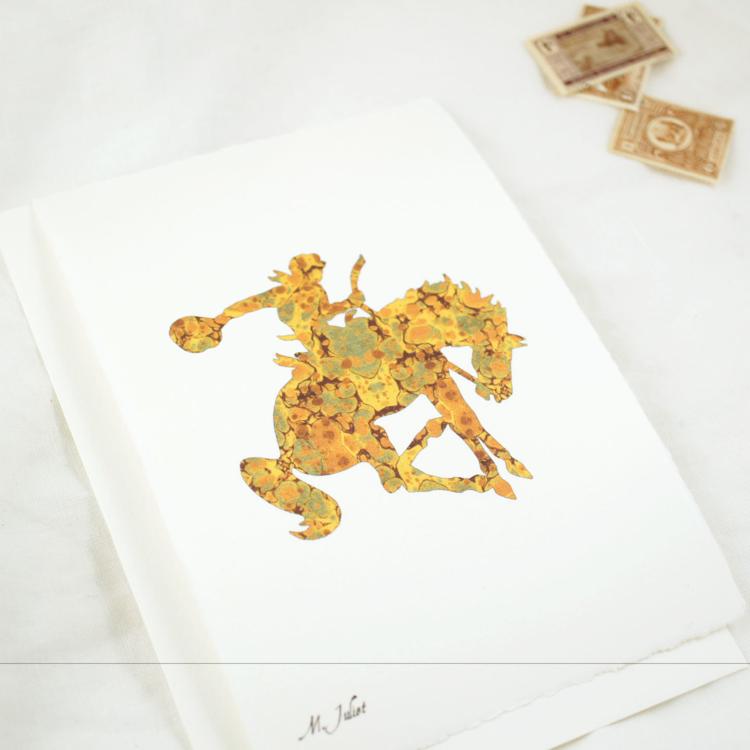 A stand-out feature of the shop, a well-appointed writing desk, sits onsite for visitors to craft their own messages. Kid's tables for the inspired miniature scribe also live outside on the shop's sunny, white-washed porch.
The Southern California-born and raised creative entrepreneur and single mom of twins, explains, "My life experiences have taught me how important the art of a handwritten note can be … especially, a 'thank you' note. Even if it's to yourself. Gratitude goes a long way, and that's what I'm trying to convey with my shop and my products."
The self-taught artist, who originally entered the world of custom stationery by working on the likes of restaurant and event menus, and high-end event invitations which featured her custom illustrations, has continued to carve out a specialty niche for herself, adjusting to the needs of her growing clientele.
She explains, "Honey Paper as a company, originally focused on custom invitations and event stationery which I designed and produced. I was fortunate enough to receive some fabulous attention which lead to even more fabulous custom projects. Now, I'm taking all of the illustrations, maps and watercolor botanicals which I've amassed, and am creating beautiful, keepsake prints and cards to inspire and delight everyone." 
Castle's newly-named Honey Paper line of hand-illustrated notecards, stationery and journals bear original, keepsake designs of her own making, such as hand-painted botanicals highlighting local wildflowers printed on deckled edge papers; prints; wall art; hand-crafted wrapping paper; and hand-designed maps of the Santa Ynez Valley, Santa Barbara, and California.
Reaching beyond her artistry, she stocks the shops with items from around the world, including fair-trade handmade paper journals from Thailand and Nepal, vintage typewriters and other desk-bound gifts.
Again catering to young people, she has made children's items like paper doll kits from a Brooklyn-based creator, grandparent-grandchild and summer camp-appropriate pen pal kits available for budding wordsmiths.
"I'm spreading the love, as it were, to anyone who walks through my shop's door," she said.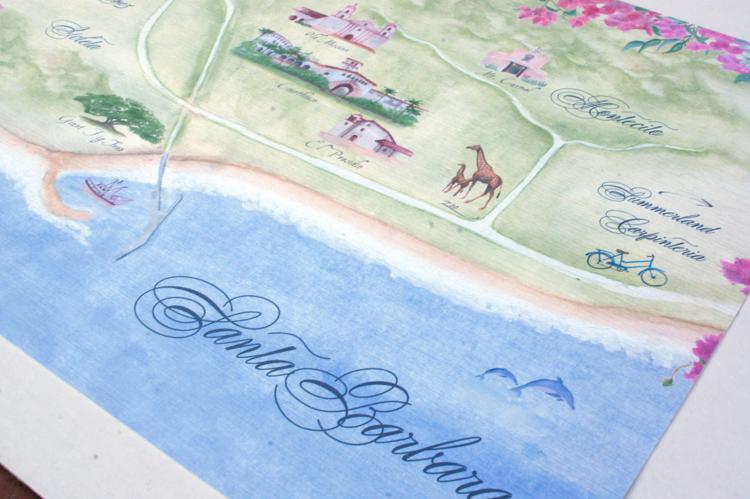 Adding to Honey Paper's product line expansion, on Saturday, May 25, five founding members of a newly formed Los Olivos Makers group, will showcase their handmade objects at a free community event called "Meet the Makers," from 11 a.m. to 4 p.m. 
The inaugural event will feature artists Michelle Castle of Honey Paper; Kristen Cramer, ceramicist, Global Eye Art Collective; Diane Dorsey, fine jeweler, R&D los olivos; Vicky Valdes, leather artist, Artisans Gallery; and Christina LoCascio, wine painter, Los Olivos General Store.
"Part of my motivation for founding the Los Olivos Makers group, was to show both locals and visitors that this region has a number of talented artisans, all creating one-of-a-kind pieces, most of which are exclusive designs that you can only find, here," Castle explained.
The event will take place at each of the makers' Los Olivos retail locations, and will walk attendees through the makers' unique artistry accompanied by live demonstrations.
The aim is to offer attendees an opportunity to meet the makers and get an up-close view of their creative process within the intimate setting of their shops.
Castle plans to welcome visitors to her own little corner of downtown Los Olivos and give them a glimpse into the world of watercolors by Honey Paper.
"I'm giving people a happy means for expressing all that makes them grateful, and to get to share that goal with other creative women, only amplifies the message," she said.