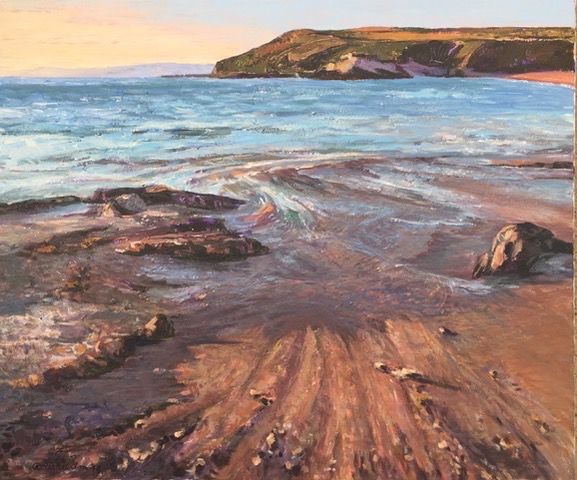 Zaca Creek Gallery presents a new exhibition of paintings, "SUNSET TO SUNRISE," by Buellton artist Peggy Brierton. This body of work is a departure for Brierton who is most known for her plein aire paintings mostly done during the height of the day. An opening reception will be held at the gallery on Saturday, Dec. 7, from 3-6 p.m.
"Sunrises and sunsets come and go so quickly. Being an early riser, I am inspired to capture the beauty of dawn that is so sweet with my camera to paint later in my studio. Similarly, I am awed at the end of the day when the sky gives way to colors that make me give thanks to have paused to enjoy their display. This body of work captures and celebrates these fleeting moments of beauty," Brierton says. This led to observing night skies which are also represented in this exhibit.
"Sunset to Sunrise" runs through Jan. 29. Zaca Creek Gallery is open Monday-Friday, 10 a.m. to 4 p.m., and on weekends by appointment only. To schedule an appointment, call 805-688-2270.