In the summer of 2018, shortly after Good Seed Coffee Boutique's opening, an Israeli sourdough baker walked into the Solvang shop on a food tourism mission, seeking a buzzy cup of coffee.
The story which would unfold from this 'guy walks into a bar' scenario involves a shared passion for craft and community, and crosses all sorts of international lines.
On that fateful summer day, Good Seed's co-owner, Leyla Williams, overheard Hebrew being spoken by a customer in the shop: Erez Garini, visiting from Israel where for the past three years, he has owned and operated his own small batch bakery, The Bread Tree.
Leyla struck up a conversation with Erez; a conversation which led to her visiting with him at his bakery on her next trip to Israel.
After observing the unique creativity and heart which Erez put into his craft, Leyla asked him to return to provide her with an immersive training in her own bakery, in Solvang.
"I first became fascinated with bread at the age of 17. When I finished with the Army at 21, I began working in a bakery in Jerusalem," said Erez. "It amazed me how many different things could be made from just three ingredients – water, salt, flour. The science behind it, the benefits and magic of sourdough."
Erez returned to the Santa Ynez Valley, but that trip was too brief to really dig into the endless possibilities which can result from those three basic ingredients. Erez pledged to come back when he had more time, to do what he has found he loves best: educate others about his skilled baking trade.
"Bread baking is an ancient method of food-making, although what we're doing now, has become 'fashionable' again," Erez explained.
At his bakery in Israel, Erez only bakes once per week. His sales are made through pre-orders.
Leyla's new bread baking program at Good Seed, operates in a similar fashion. She takes pre-orders for specific loaves by particular days of the week, with pick-up available on designated days.
Fridays, customers have come to expect her braided challah. Wednesdays, orders need to be in for her ballooning variety of sourdough bakes.
In 2010, Leyla and her husband, Brad – a coffee roaster and Q Grader (similar to a certified wine sommelier) – purchased the Looney Bean Roasting Company in Mammoth, the first roasting company in the Sierras, established in 1992.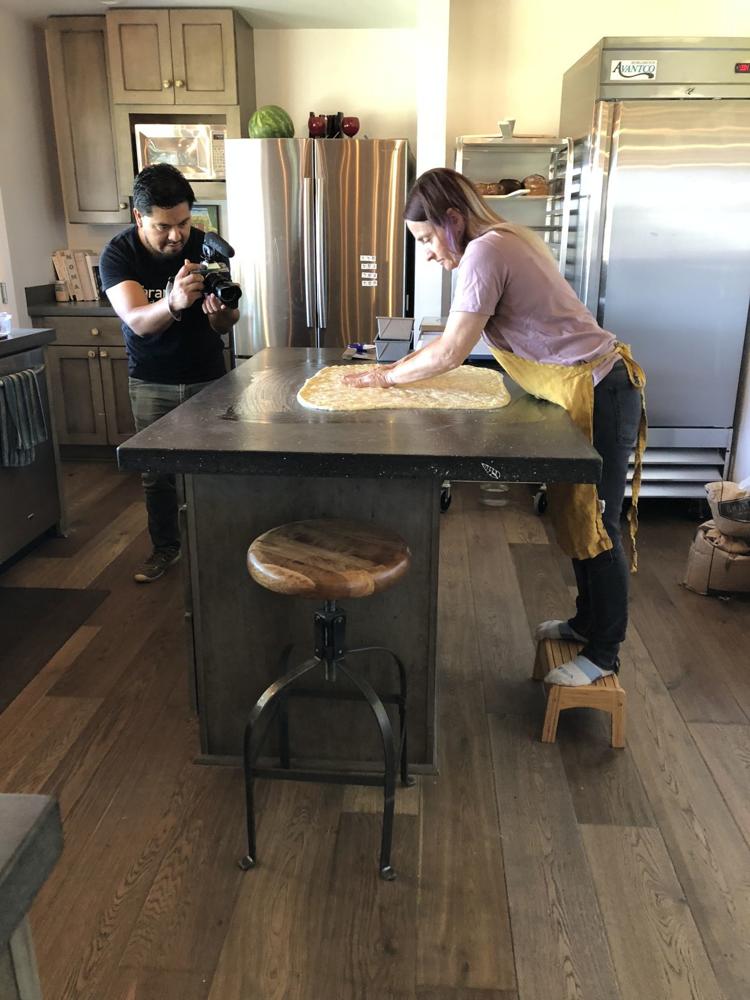 "In 2012, we ran the Wine Country Half Marathon in Santa Ynez Valley, and thought it would be amazing to live here and create community around artisan coffee," Leyla explained.
The couple moved their family to Santa Ynez in 2013.
While they still own the Mammoth shop, Leyla explained that her bakery program at Looney Bean is slightly different than at Good Seed. Both focus on quality, but Leyla's interest in nutrition kicked Good Seed's bakery platform up a notch.
Good Seed's baked goods are all house-made, organic, and 50% of her bakery menu is vegan and/or gluten-free. Leyla's goal is to ease digestive issues, to allow more of the community to enjoy her handmade products.
"Good Seed has always been about what's 'good and pleasant'. Less is more," said the proud bread-maker. "I only sell my breads retail, like a special share. It's my way of expressing nurture to the people who surround and support us."
Using organic heritage grains from Los Angeles-based Grist & Toll, Leyla's sourdough breads sold at Good Seed go through a three-day fermentation process before baking. Until recently, she was only offering a handful of sourdoughs: a hard red/hard white version; a semi-rye; and a fan-favorite espresso ganache loaf, representing a merging of hers and Brad's crafts.
In August, with Erez as her coach, Leyla expanded her baking line-up to include "Kubaneh" (or "Kubana)," a savory, Yemenite pull-apart bread which incorporates nigella seeds and "samneh", a house-made, smoked cultured butter; a nutrition-packed miso bread with green onions and nori (seaweed); a spelt and einkorn loaf; and a 100% rye loaf with pecans and tart cherries, a collaborative bake between Erez, Leyla and Brad.
Leyla's breads are available off the rack or by pre-order, at Good Seed Coffee Boutique, 1607 Mission Drive, Solvang. For more information, visit goodseedcoffeeboutique.com, call 805-693-2132, or view them on Instagram @goodseedcoffee.
Ken and Allie Andersen, of Nielsen Building Materials, have been chosen as this year's Solvang Danish Days grand marshals by the Solvang Danis…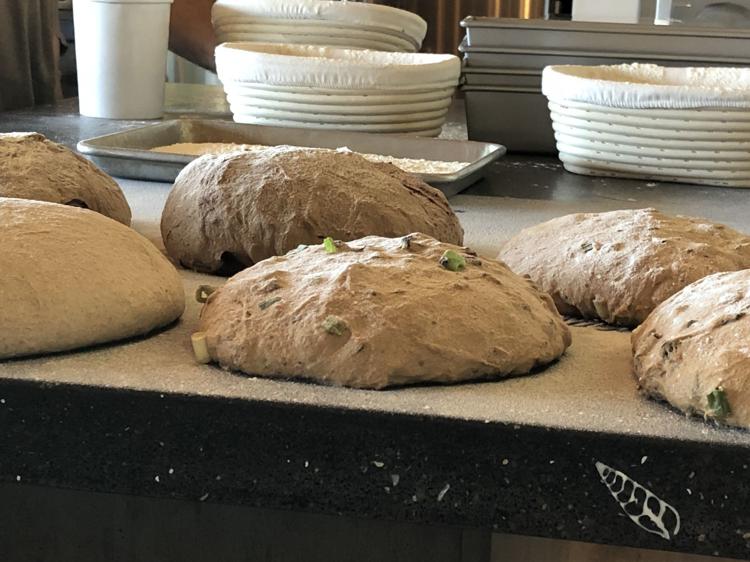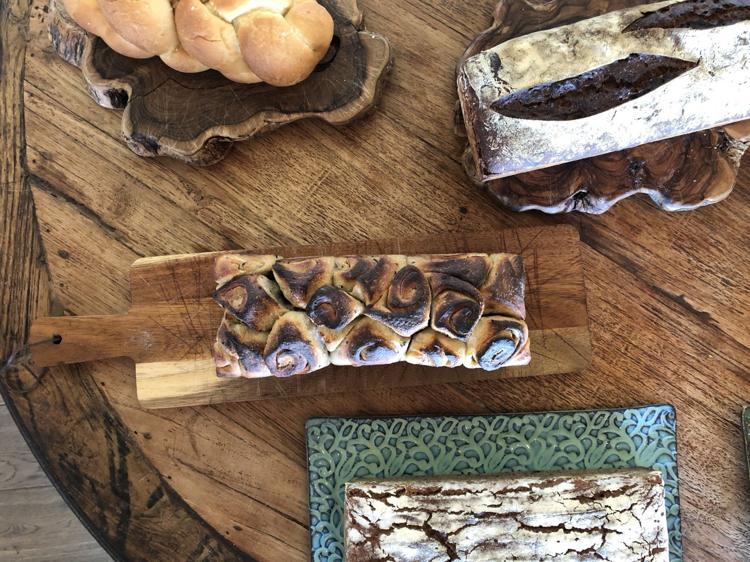 Stay up-to-date on what's happening
Receive the latest in local entertainment news in your inbox weekly!