International Women's Day is a time for reflecting on the contributions women have made and continue to make, and on March 8 locals will raise their glasses in celebration at the Women Winemakers Dinner.
Co-founder of the annual event, Karen Steinwachs, an 18-year wine industry veteran and winemaker at Buttonwood Winery, said that 20 percent of the winemakers in Santa Barbara County are women, a number that's double the 10 percent average worldwide.
The "come all" event at K'Syrah Catering & Events in Solvang in collaboration with women winemakers of Santa Barbra County, will be held from 5:30 to 9:30 p.m.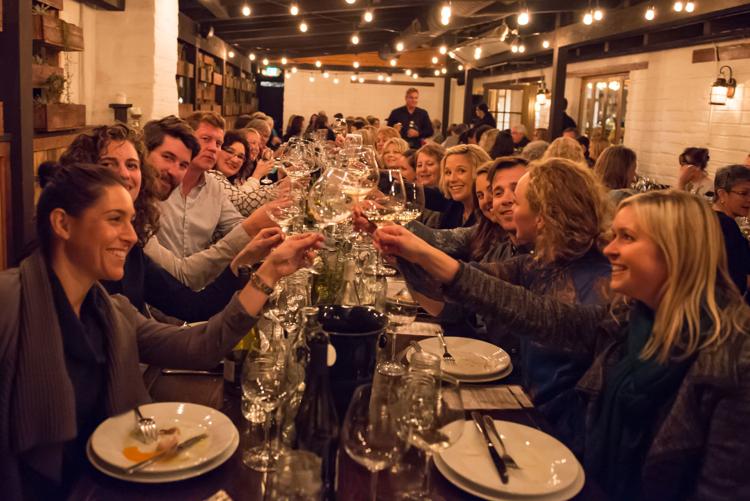 A cross-section of the county's female winemakers will be present and pouring -- in a show of support for each other, and working women worldwide, who toil and labor to perfect their career and craft while balancing family life and community service.
Proceeds from the evening will benefit the Women's Fund of Northern Santa Barbara County.
Before her break into wine, Steinwachs' story read a little differently.
Living in Redondo Beach at the time, working 18-hour days in the high-tech industry and in front of a computer screen, she said she was left wanting more. After the dotcom bubble, her company lost its funding and she started to rethink her approach to life.
"It was an exciting time back then. We were all young and didn't know what we didn't know," Steinwachs said.
She said she wanted a physical job in the fresh air; a job with less stress and more connected to the earth. Guided by her heart and arguably her genetics -- being a direct descendant of the original Best Brewing Company family responsible for "Pabst" beer -- she took a leap of faith and traded in her briefcase and heels for a life dedicated to grapes.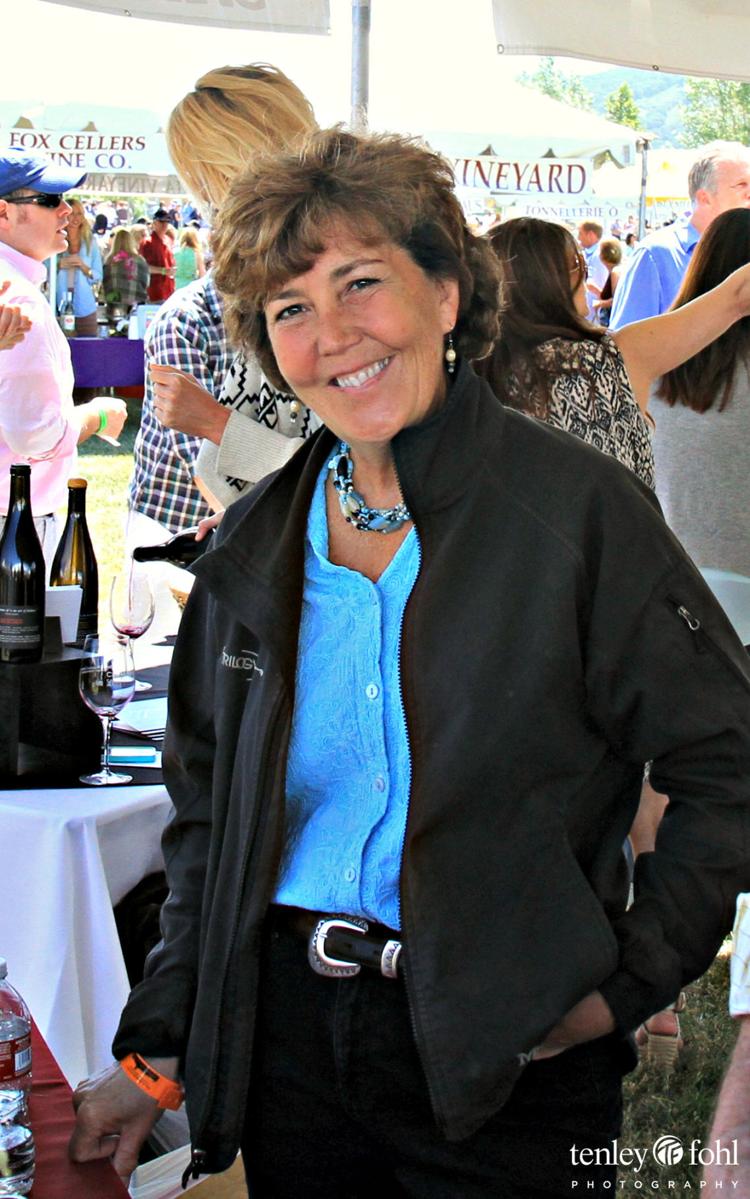 In 2001, Steinwachs completed her first harvest with Central Coast winemaker Norm Yost, of Foley Estates, now owner and winemaker at Flying Goat Cellars, despite his warning that it would be hard work for $7 an hour and a promise to be laid off after harvest.
"I missed the beach, and the pay was a whole lot better in tech, but I never looked back," she said, explaining that at first it was a back-and-forth commute before moving to the Santa Ynez Valley.
Eventually in 2004, Steinwachs moved on to an assistant winemaking position with winemaker Kathy Joseph at Fiddlehead Cellars, where she was introduced to and given the daily responsibilities associated with winemaking. After three harvests at Fiddlehead, becoming more independent and well acquainted with the winemaking process, she felt ready to try her hand as a full-blown winemaker.
With a new-found confidence, she landed the winemaking position at Buttonwood in 2007. Steinwachs said her decision to join Buttonwood was due in large part to her admiration for the work that the farm/vineyard was doing -- creating a rare symbiotic relationship between their grapes and the other offerings the farm produced.
Eleven years later, she continues to craft old vine fruit into wines of character and distinction at Buttonwood. As she produces each wine, Steinwachs builds on her dream of working with a team that produces an expression of the land and crafting great wine.
"There's a real influx of women winemakers here. I'm not sure why, but they're doing amazing things," Steinwachs said.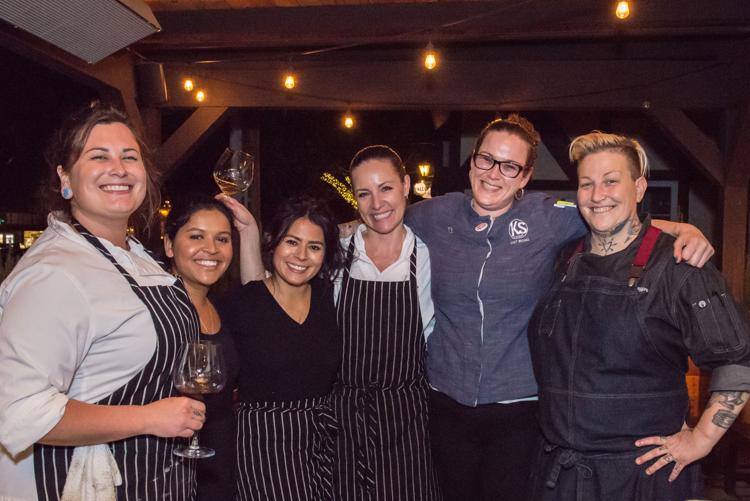 More than 20 female winemakers will take center stage at the March 8 dinner, alongside some of the Santa Ynez Valley's leading culinary ladies, the latter of which are collaborating to create a four-course, sit-down dinner to pair with some of their winemaker colleagues' wines.
In addition to the seated dinner portion of the night, this year's event will again feature a tent on a closed-to-traffic street in front of K'Syrah's downtown Solvang venue, where the 20-plus women winemakers will be on hand to pour, with passed appetizers and a cheese table for pairing.
International Women's Day has been celebrated worldwide since 1909, focusing on working women's achievements and issues.
"I think it was [Third District Supervisor] Joan Hartmann that said it, 'Rather than build walls, we need to set a longer table.' We all need to concentrate on being peacemakers. That's what this event is about," Steinwachs said.
Tickets for the event are on sale at womenwinemakersdinner2019.eventbrite.com.evening. The dinner will be held at K'Syrah Catering & Events, at 478 4th Place, Solvang. Free street parking is available, as well as free public lot parking directly adjacent to the venue. For more information contact 877-327-2656.