Conrad Gonzales of Santa Ynez Valley taco counter and café ValleFresh officially shuttered his Los Alamos location last week to transition into Cisko Kid, his newest culinary venture.
According to the Santa Barbara County chef, caterer and restaurateur, he is partnering with Santa Maria Valley winemaker and farmer James Ontiveros of Ranchos de Ontiveros vineyards to launch the Los Alamos-based collaborative project: a wine tasting room, event space and eatery called "Cisko Kid Los Alamos" and "Rancho de Ontiveros." 
The venue, located at 346 Bell St., is slated to open for a grand opening the weekend of Aug. 24 and 25.
Gonzales said the two ventures will converge to become both a communal space and hospitality experience aimed at entertaining the public with wine tastings, a wine and beer bar, lunch and dinner service and a place to host private parties.
"We have a very similar respect for the land which surrounds Los Alamos, and ties to it …James is looking for the expression of terroir in his wines, and I'm also paying tribute to this region through my cuisine and, even more so, through my local corn farming project," Gonzales explained.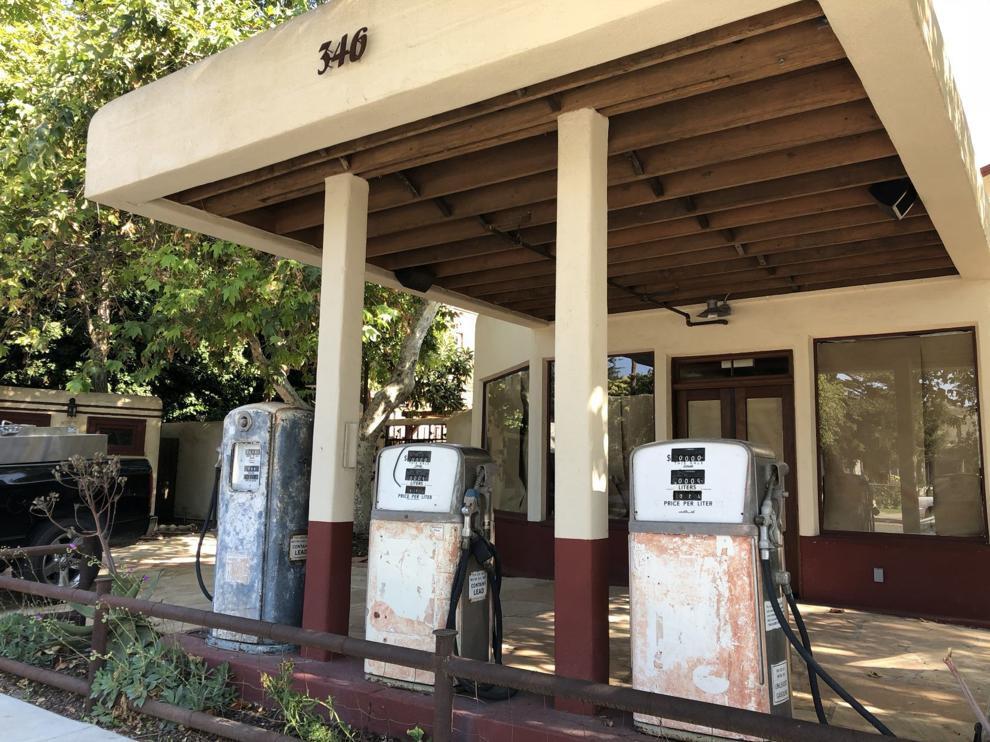 Ontiveros, whose California family roots stretch back to 1781, said he first planted Ranchos Ontiveros' vineyard in 1997, with five pinot noir clones spread over five acres.
Upon graduating from Cal Poly, he relocated to Healdsburg to manage vineyards in the Russian River Valley and on the Sonoma Coast.
At that time, in order to care for his own Santa Maria Valley vineyard, he drove six hours each way on the weekends. He managed to expand his vineyard by planting an additional three acres and three clones.
In 2003, Ontiveros learned biodynamic winemaking practices in Burgundy, which inspired the production of his first vintage of Native9 wines that same year.
Through strong partnerships with fellow winemakers Paul Wilkins of Alta Maria Vineyards, Robin Woods of Rancho Viñedo Vineyard and Justin Willet, Ontiveros said he was able to produce high-level chardonnay and pinot noir brands over a span of several years. 
As the opening of the restaurant and wine tasting space quickly approaches, the devout winemaker reflects on the new partnership in which he has committed.
"In thinking about a 'home' for my Santa Maria Valley wines, I wanted an authentic, physical manifestation of the history that this region holds — both for my own family and for others," Ontiveros explained.
"Which is why I chose to partner with Conrad on this endeavor … he's a fourth-generation Californian of Mexican descent, raised in Santa Barbara County, and has also chosen this area to grow his businesses."
The Station
Located within a 1926-era building in Los Alamos — also Santa Barbara County's 39th historical landmark — the business neighbors the historic 1880 Union Hotel on Bell Street, and is referred to by locals as "The Station."
"We've fashioned this space after ages-old social centers of this region and have given it a 'ranch living' feel," Ontiveros said.
Upon approaching the winery/eatery, guests are greeted by the station's original gas pumps, and within, an Old California-decorated barroom with a 20-seat bar that will offer a combination of Ontiveros' Rancho Viñedo and Native9 wine labels, as well as a rotating selection of craft beer curated by the partners. 
The restaurant floor, which he says will feature a small retail pantry that houses a selection of handcrafted gourmet goods like Gonzales' locally made jams and salsas, will seat approximately 90 diners and drinkers — with both front and back entries opening to outdoor gathering areas that accommodate another 150 guests. 
Gonzales' Cisko Kid restaurant will offer a kid-friendly menu and serve signature tacos made with 100% handmade tortillas, Santa Maria-style barbecue and live oak wood-fire cuisine like Wild Boar Smoked Ribs with Blueberry BBQ.
In conjunction with ValleFresh catering company and his new brick-and-mortar location, Gonzales has also launched a new fully equipped food truck, Cisko Kid Mobile Eats, available for all levels of catering.
The kid-and dog-friendly backyard, fronted by a towering stone fireplace, also includes a raised stage area where live music will be featured on a regular basis.
Bob Oswaks, proprietor and boulanger of Bob's Well Bread, Artisanal Bakery — a beacon for handmade, small-batch artisan breads and pastries in…
Beyond the stone patios, guests will find a shaded lawn and a pathway leading to a cottage, which Ontiveros says will contain an ancillary wine tasting bar or a back bar for private events.
With still plenty of work to be done before the grand opening weekend, he says the overall vision to bring folks together is the driver.
"We wanted to create a place for people to gather, to socialize, as a community, and as a welcome respite for visitors," Ontiveros said.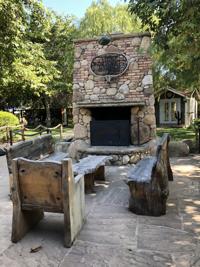 073019 The Station 5
Cisko Kid Los Alamos opens up to outdoor gathering areas that feature a towering stone fireplace and an outdoor cottage that will contain an a…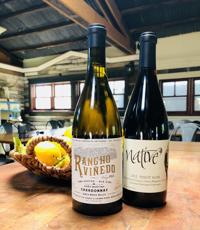 073019 The Station 4
Cisko Kid Los Alamos restaurant will serve James Ontiveros' Ranchos de Ontiveros wine labels.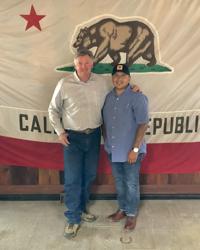 073019 The Station 1
James Ontiveros, left, and Conrad Gonzales will open their newest collaborative venture on Aug. 24 and 25. 
Bob's Well Bread Bakery in Los Alamos will present a one-day-only art exhibition featuring the works of local still-life fine artist Mary Kay …