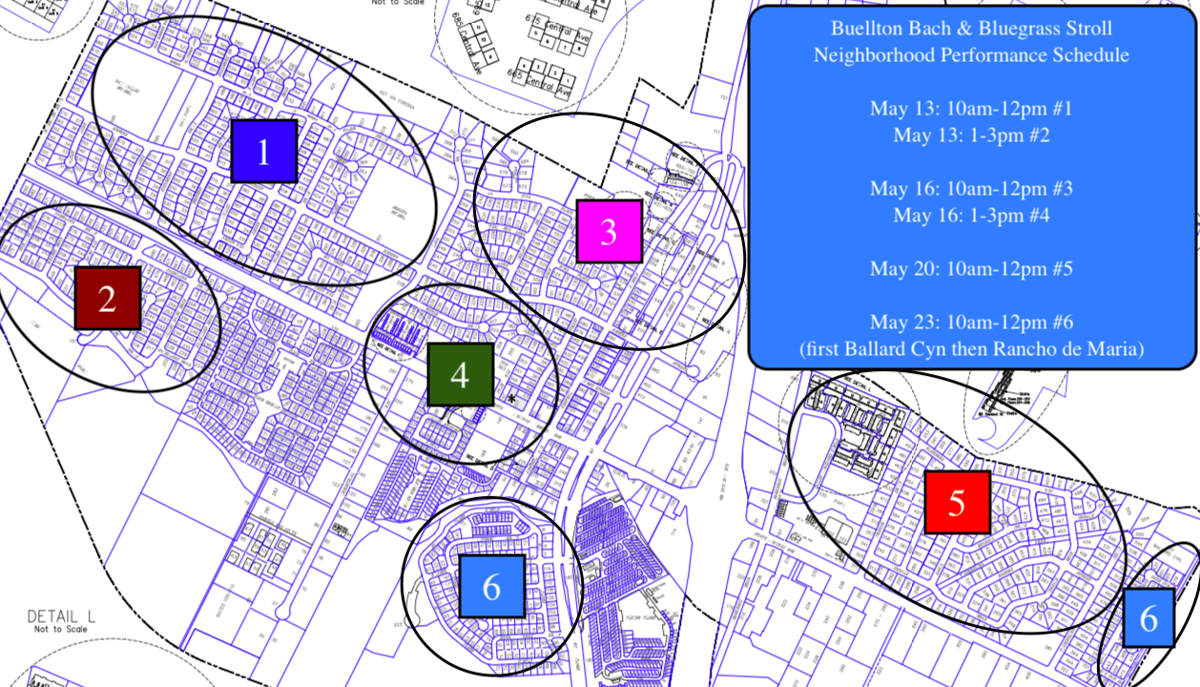 The City of Buellton's recently launched arts and culture program was given the green light by the Buellton City Council to move ahead with a scheduled set of May "Buellton Bach & Bluegrass Stroll" performances. 
Two professional-level Solvang Conservatory students will stroll through designated neighborhoods of Buellton playing lively music in an effort to brighten the spirits of those homebound due to COVID-19 restrictions. 
Spectators are asked to stay on their front porch or yard area to maintain appropriate social distancing, as the musicians stroll by.
According to a spokesperson for the arts program, Solvang Conservatory founder and director Diane Byington, who applied for the Buellton Arts & Culture grant, said that she and her students are "thrilled to be able to share the joy of music with Buellton's residents during this stressful time." 
The committee is now accepting proposals for the funding of public art installations (either permanent or temporary), community events, performances and collaborations with other local organizations on projects related to arts and culture.
The multi-day walking performances will be led by conservatory students Kaitlyn Greenwood on violin and Luke Hemming on guitar.
The dates and times for the performances are as follows:
May 13 10 a.m. to noon: Second Street and Sycamore Ranch neighborhoods; and 1-3 p.m. at Meadow Ridge neighborhood
May 16 10 a.m. to noon: Second Street, Central Avenue, and Avenue of Flags neighborhoods; 1-3 p.m. at Valley Station, Juliet Walk, and Park Street neighborhoods
May 20 10 a.m. to noon: Valley Vineyard Village and Thumbelina neighborhoods
May 23 10 a.m. to noon: Ballard Canyon and Rancho de Maria neighborhoods
For a map of the performance routes and for more information, visit buelltonrec.com and click on "City Events," of go to the City of Buellton Facebook page to see the performance on Facebook Live. A YouTube recording of the performance will be available for later viewing.
For more information about the Buellton Arts & Culture Program, contact Kyle Abello at 805-688-1086 or e-mail kylea@cityofbuellton.com
The weekly virtual schedule is available through May.
The weekday program will be based out of Oak Valley Elementary in Buellton.
Parents are a really important part of this because at school, teachers already have a lot going on. They can't do it alone.
Twenty-nine Solvang middle schoolers were recently tasked with applying their photography skills to American transcendentalist writer and phil…
Lisa André covers Valley Life for Santa Ynez Valley News. 
Concerned about COVID-19?
Sign up now to get the most recent coronavirus headlines and other important local and national news sent to your email inbox daily.