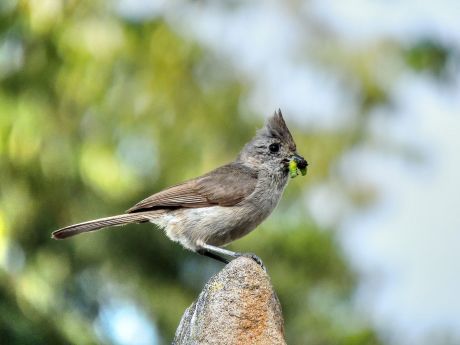 The Santa Barbara Museum of Natural History recently launched a new online resource called "SBnature From Home," offering a way for adventurers to connect virtually with science and nature while the museum remains closed due to COVID-19 precautions.
The museum's new online experience, which features a curated collection of nature-based learning activities such as kid-friendly guides for neighborhood birding and backyard observations, tide pooling resources, stargazing guides, downloadable coloring sheets from museum antique art collections, as well as links to citizen science projects and an 'Ask A Curator' option, is constantly being enhanced.
"This is a wonderful success and we are so delighted to be able to continue to engage and educate our community in this new stay-at-home world in which we find ourselves," said Museum President and CEO Luke J. Swetland. "We will continue to add content to SBnature From Home and we fully anticipate that this part of our website will continue to be an exciting and much-used resource even after the Museum and Sea Center are back open for on-site business."
Notices flagging new content that has been added to "SBnature From Home" will be shared via the Museum and Sea Center's Facebook and Instagram accounts.
For more information, visit sbnature.org/from-home.
The Wildling's virtual galleries are free for online viewing and feature those artists currently gracing the walls of the museum. 
Many outdoor recreational spots along the Central Coast remain open to the public with added restrictions to meet social distancing guidelines.
Lisa André covers Valley Life for Santa Ynez Valley News. 
Stay up-to-date on what's happening
Receive the latest in local entertainment news in your inbox weekly!