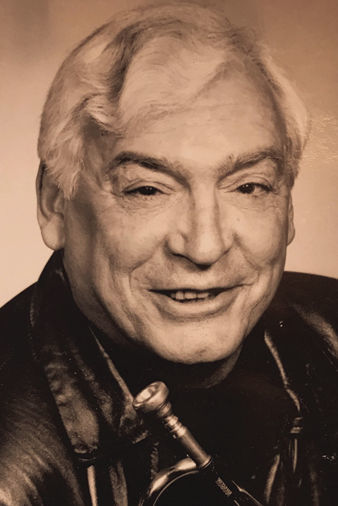 Anthony Ross Lazzara, 89, died in his home in Santa Ynez, Wednesday, November 6, 2019, surrounded by family and his beloved wife, Joan of nearly 70 years.
Tony was born in Chicago, Illinois on May 3, 1930. The only son of Joseph and Rose Lazzara and brother to three sisters: Jean Anderson and Rose Karklins, deceased, and Marlene Williams who resides in La Quinta, California.
Tony attended St. John's Northwestern Military Academy where he played the trumpet in the school band. After graduating from St. John's in 1948, he then attended DePaul University where he received his Law degree in 1954.
He practiced law in Chicago and became CEO and Chairman of the Board of Datronic Rental Corporation, but in 1971 left the Midwest to boldly follow his entrepreneurial prowess and founded Scientific Technologies, Inc (STI). STI developed a solid-state optical sensor and a light curtain product used for machine safety, eventually becoming the U.S. market leader in optical safety products. STI was located in what was then about to become Silicon Valley, California.
To follow his passion and vision, he relocated his wife and children - Joseph, Janice, James and Judy - to a new home in Portola Valley, California where he cherished the natural beauty of the oaks and Windy Hill for almost 30 years.
Tony's keen mind and indomitable spirit embraced life fully while he avidly learned new skills throughout his life. He grew fruit trees, was a HAM radio operator, a pilot, a sailor, loved red wine, jazz music and played jazz trumpet into his early 80's. He reinvented himself as a ranch owner, boarding horses. He owned and managed his Italian Restaurant, "Volare" in Santa Ynez "for fun" and took deep pride in his Sicilian heritage. Tony loved to fish, and took his boats sailing in Mexico and Santa Barbara. He was as comfortable sailing as he was flying as a recreational pilot. Tony was inspirational to many - generous, loyal and devoted to work as well as enjoying his long life.
The beauty of the Santa Ynez Valley hillsides stirred his soul and heart for the past 17 years of his life. He beamed happiness around his nine grandchildren – Paul and Graham Toben, Erin Granados, Scott Ashford, Tony, Jennifer and Jeremy Lazzara, Robin Harper, and Jeffrey Windsor, and four great grandchildren – Emma, Hunter, Olivia, and Thomas. Tony adored hearing about their endeavors and had infinite confidence in each of them.
A funeral service will be held on November 18 at 11:00 a.m. at Old Mission Santa Ines in Solvang.
In lieu of flowers, donations may be made to the San Lorenzo Seminary, Mission Santa Ines, or the Youth Camps at Living Jazz in Oakland, California.
Obituaries Newsletter
Sign up to get the most recent local obituaries delievered to your inbox.