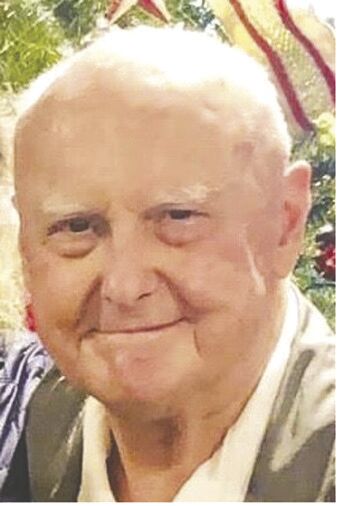 On January 30, 2021, Chauncey A. Peterson passed away peacefully of natural causes. Chauncey was born on February 1, 1926 in Duluth, Minnesota. He taught at Northland College, in Ashland, Wisconsin until he decided to move to California with his wife Lydia. Chauncey began teaching at Allan Hancock College, in Santa Maria, California in 1963. The Santa Maria Valley lost one of its finest educators: Chauncey loved teaching, and he did so with great dedication for decades! Chauncey kept in contact with many of his students from over the years, and he will be missed by them. Chauncey and his late wife Lydia (also a former Santa Maria Valley educator) were avid supporters of the local arts and charities. Throughout their 56 years of marriage, the couple traveled the world, and their lives were enriched by the countries they visited and the cultures they experienced. Chauncey and Lydia adored their daughter Stephanie Peterson Larrabee (Santa Maria High School class of 1979). Stephanie's lifelong love of horses drew her to the Santa Ynez Valley. Soon after Lydia's death, Chauncey left his Santa Maria home of 45 years and moved to the Atterdag Village retirement home in Solvang to be nearer to Stephanie. Once there, Chauncey found more than a home at Atterdag Village; he found an extended family. During his 12 years of residency at Atterdag, Chauncey was well known for his generosity, and he always offered to help others with any chore or fix-it project they might have. Chauncey was forever grateful for Atterdag Village's residents and its marvelous, caring, and selfless staff.
Chauncey was preceded in death by his dear wife, Lydia (2007) and his beloved daughter, Stephanie (2018). He is survived by his son-in-law, Terry Larrabee of Santa Ynez. To honor Chauncey's life, please consider a donation to the following charities: Atterdag-At-Home; Santa Maria Foodbank; Domestic Violence Solutions; Planned Parenthood.
Obituaries Newsletter
Sign up to get the most recent local obituaries delivered to your inbox.