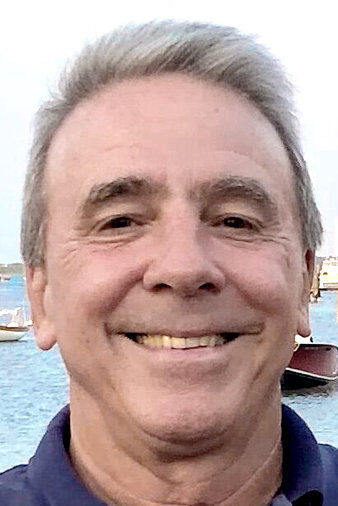 Jeffrey Johnston perfected the art of presence. Whether he was laughing with his family and friends, riding his horse, or selling bonds, he focused on what was directly in front of him. He reminded all of us that "Yesterday is gone, all we have is today. "
Jeffrey Horr Johnston, known to many as JJ, lived in the Santa Ynez Valley and filled the world with light and love, a beacon to his wife, three daughters, and all who had the honor of calling him a friend. Jeff fought like a gladiator against a severe form of leukemia for almost a year. He took every challenge of treatment like he approached everything in life: head on, enthusiastically, and with a ferocious confidence. He received care from a phenomenal team at City of Hope in Los Angeles, CA. On March 25, 2021 at age 69, Jeff's body lost the battle to leukemia, but his spirit lives on in all of us. JJ was surrounded by his wife and three daughters when he took his last breath, knowing how loved he is, was, and always will be.
JJ was a Jersey boy, born and raised. The youngest of four, he went to Montclair High School where he scored the winning goal of the 1969 High School New Jersey State Hockey Championship, which was just the start of his many successes. He graduated from Ithaca College with a business degree and began his career as a salesman in the textile industry. Jeff loved telling stories about those days, selling shirts from the back of his car up and down the east coast. His diligent work ethic and impeccable organization allowed him to create and live the life he wanted which included summer days in Nantucket with his family and friends.
Whether he was riding his horse Patrick, swimming in the ocean in Nantucket, or laughing over dinner and drinks, JJ knew how to have a good time. More than that, he knew how to get the party started. A proud member of Rancheros Visitadores, the annual rides were some of his favorite times. He was also a member of the Santa Barbara Trail Riders. He loved his riding brothers and was so grateful to all who showed up and showed their support throughout his treatment.
Jeff earned his Master's in Business Administration in 1979 and set his sights on Wall Street. Merrill Lynch took a chance on Jeff, who's determination and tenacity made up for his lack of experience. JJ did not disappoint. He ranked in the Top 5 sellers throughout his forty-year career and served as a mentor for many up-and-coming colleagues. Merrill Lynch moved Jeff to California in the 1980s, which he always said was one of the best moves he ever made. He ended up at Raymond James in 1996. Over those 40 years in the bond world, he made incredible friends and wild memories. He did what he loved and loved what he did, all the way until the end.
JJ lived life with intention and never wasted a single day. He prioritized family. With his incredible wife Melinda, he made sure that their three girls, Elisabeth, Brynlie, and Emberly had all the guidance and support they could possibly need. The love JJ and Melinda shared was electric. They showed their daughters and their friends what love could be.
Leukemia was not JJ's first battle with cancer. He beat prostate cancer 20 years ago and the world was a brighter place for his perseverance and fortitude. A role model to many, he took the time to help people understand their path in life and offered amazing insight for how to balance family and work life.
Jeff is survived by his wife Melinda Carol Johnston, two daughters Brynlie and Emberly Johnston, stepdaughter Elisabeth Sweet, along with his brothers Donald and William Johnston and sister Ann (Johnston) Bruett.
In lieu of flowers, the Johnston family asks that you please consider donating to City of Hope In Honor of Jeff Johnston: Funding Families Seeking Care. Follow the link to learn more. Link: https://ourhope.cityofhope.org/JeffJohnston
Obituaries Newsletter
Sign up to get the most recent local obituaries delivered to your inbox.