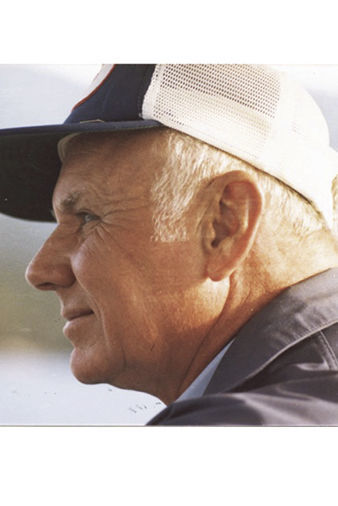 Born October 29, 1923, Verne left us on October 31, 2019, following his 96th birthday.
Verne was a pilot, and a poet, who wrote of death as a final magnificent flight through the Rainbow and on into the Universe that only the Hubble telescope has seen so far. He did not fear death, but welcomed it as a new and valuable experience that would enable him to explore the unknown. He often remarked that it must be better on the other side of life, where so many of his friends and relatives had gone, for only the living complain so often and so much, with such intensity.
Verne was always eager to ponder the questions and the issues of life. All eight years of his early education were spent in a little one-room country school house in rural Iowa. He considered it the best education possible, for each year he heard the teacher explain all of the subjects all over again. Following high school and a stint in the Navy Shipyard at Bremerton, Washington as an electrician, Verne enlisted in the Naval Air Corps and was taught to fly, with a open cockpit biplane as his introduction to the world of flight. That experience influenced him for the rest of his life, and he owned a series of experimental airplanes that would require him to wear a helmet and goggles and a brave smile every time he flew.
Flying may have been his life-long passion, but not his profession. He earned a BA and Master's Degree in Speech from the University of Iowa, courtesy of the GI Bill at the end of WWII. After a few months as a radio announcer, he began his television career in Erie, Pennsylvania, where he became affectionately known as "Sailor Dan, The Story Man" — entertaining children on a daily basis. He was soon promised a wider audience for Sailor Dan with WOW-TV in Omaha, Nebraska, replacing a local TV personality there, Johnny Carson, who had just resigned to look for work in Los Angeles.
Later, with the belief that no experience in life is totally wasted, Verne used his accumulated performing skills as an entry to his own "Personal Development Seminars," which took him to military bases throughout the west coast, Hawaii and Japan. His "Management Skills Associates" enabled him to teach, entertain, and travel from his home office on a landscaped 5-acre Skylark Ranch in Solvang, California. Verne retired in 1993 and married his late-life-love, Carole. They moved to Mount Vernon, Washington, that year.
With no children of his own, Verne has been considered a proxy "uncle" oftentimes (he just couldn't get comfortable with the title of Instant Grandpa), but leaves Carole's family of children, grandchildren, and great grandchildren to supplement his own nieces and their families in California, with his passing.
At his request, no formal funeral service will be held. There may be a gathering of friends to wish him a good flight through the Rainbow, but he's betting on a safe approach on the other side, whether or not anybody else is there to welcome him. He thinks there probably will be other pilots, commenting on the skill of his landing...
Obituaries Newsletter
Sign up to get the most recent local obituaries delievered to your inbox.