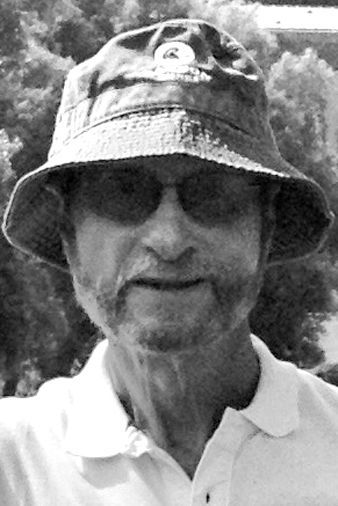 Michael Balaban passed away at home on March 21, 2020, after battling Alzheimer's for many years. He was a man of uncommon intellect, exuberance, creativity, generosity, and fearless optimism.
First and foremost he was a devoted and loving husband, father, grandfather and friend.
Michael was born in Chicago on February 8, 1939. His family moved to California in the 1950's. He went to North Hollywood High School where his love of athletics led him to playing football. He played in the LA City Football Championship at the LA Coliseum in 1956.
His academic excellence took him to Cal Berkeley as an undergraduate. He was accepted to Harvard Law School and graduated in 1963. He was a brilliant trial lawyer with a varied and storied career, which included: working under Robert F. Kennedy in 1963 as an Assistant US attorney, founding the Federal Public Defenders office in Los Angeles with John Van de Kamp, and building a thriving legal practice in which he represented all types of people. He represented Anthony Russo and Daniel Ellsberg in the Pentagon papers case, and one of his proudest moments was in 1989 when he represented the NAACP, pro bono, in a case that opened the door to allow people of color to join the National Elks Lodge.He had a deeply rooted sense of justice that guided not only his legal career but also his social and personal interactions.
Michael and Carolyn, his wife of 46 years, were married in 1974. In 1979, they decided to make the Santa Ynez Valley their home, though Michael continued to commute to Los Angeles. Santa Ynez Valley is where they were able to pursue their passion and hobby of raising thoroughbred horses for racing. They proudly watched their homebred Manny's Prospect, named after Michael's father, win the La Jolla Handicap at Del Mar in 1993.
In Santa Ynez, Michael focused his humanitarian efforts in many ways. He said,"I truly believe that you can change the world for the better, one person at a time. I try to live my life by the motto 'think globally and act locally." He founded the Santa Barbara County Community Relations Commission in 1991 and created Camp Unity, which was dedicated to encouraging young people to respect and celebrate diversity. He was responsible for bringing "The Circuit, " a theater performance, to the SY Valley High School. This involved the hispanic community, and eventually travelled to 30 schools and performed at the Theater festival in Edinburgh, Scotland in 2005. He served on the boards of People Helping People and the Santa Barbara Anti-Defamation League. In 2005, he was honored as Santa Ynez Valley Man of the Year.
Michael's immense energy and enthusiasm were also expressed in his athletic and adventure pursuits. Golfing and bicycling around the world, ocean swimming in Hawaii, and participating in the 2008 Lavaman Triathlon in Kona were among them. At 72, he participated as the oldest rider in Amgen's Race of Truth in Solvang in 2011. Over the years, Michael and Carolyn traveled and learned from the cultures all over the world.
In addition to his wife Carolyn, he leaves behind his children, Melissa Balaban-Wergeles, Mark Balaban, Kimberly Wright, and Stephanie Holthaus, and his grandchildren, Darin, Maya, Kira, Emma, Ryan, Gillian, Jude, Lowen and Levi.
If anyone should like to make a donation in Michael's name they can be sent directly to: ACLU Foundation Department, 1313 West 8th Street, Los Angeles, CA 90017
Obituaries Newsletter
Sign up to get the most recent local obituaries delievered to your inbox.