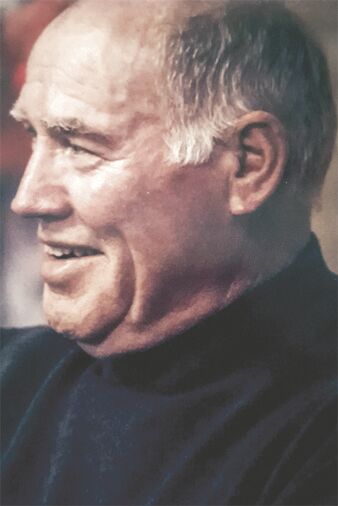 Wilfried (Will) H. Noll of Beaumont, CA passed away on November 8, 2020 at age 81. He was born on September 2, 1939 in Heidelberg, Germany to Theresia (Keifenheim) Noll and Theodor Noll.
Will immigrated to the U.S. in 1963. Following his Great Uncle Hans' footsteps, he started flying lessons in 1964. He served in the U. S. Army from 1965-1967 and became a U.S. citizen in 1968.
After his marriage to Mary Lou (Bleers) in 1969 they moved to Munich, Germany. Will continued to fly, always moving up to larger airplanes.
Returning to Chicago, IL in 1976, Will continued his career in corporate aviation.
Will and Mary Lou moved to Los Alamos, CA in 2001 and Will flew out of the Santa Ynez and Santa Maria Airports.
Before retiring in 2007, Will established and supervised a Flight Department of 3 pilots, a mechanic and 2 Dassault Falcon jets. He spent 50 years in aviation and logged over 17,000 flight hours. He was type-rated and flew the Astra Jet, Aero Commander, Beech 99, Beech King Air, Citation VII, Falcon10, Falcon 50. Falcon 900, Falcon 900EX, Lear 20/30 and the Twin Otter.
Will had many passions; flying, sailing and working on his boat, golfing at the River Course, taking care of his small vineyard and making homemade wine. He was a member of the Santa Barbara County Home Vintners and won a gold medal at the Santa Barbara County Fair in 2010 for his Petite Syrah.
He is survived by his wife of 51 years, Mary Lou; daughter Winifred Brown of Chicago, IL; sons, Michael (Marni) Noll of Redlands, CA; and Martin Noll of Tampa, FL; brother, Rudolph (Inge) Noll of Heidelberg, Germany; sister, Waltraud Schuller of Bourbonnais, IL; sister-in-law, Margaret Noll of Heidelberg, Germany; seven grandchildren and numerous nephews and nieces here in the U.S. and Germany.
Will was preceded in death by his parents, Theresia and Theodor; his brother, Hans Noll; his sister, Ursula Magdeburg; brothers-in-law, Eberhard Magdeburg and Reinhold Schuller.
A Celebration of Life will be scheduled at a later date. Memorial donations may be made to the Lewy Body Dementia Association, 912 Killion Hill RD SW, Lilburn, GA 30047.
Obituaries Newsletter
Sign up to get the most recent local obituaries delivered to your inbox.