If lingering St. Patrick's Day musings have you thirsting for whiskey over wine, Santa Barbara wine country will not disappoint: we have some decidedly crafty cocktail inventions with components like house-made honeycomb candy and shrubs, smoked citrus oils, Oregon-made absinthe, and rum from Pennsylvania. Suffice it to say, our less-mentioned country cocktails deserve to share the spotlight with our local wine.
When you're looking to swill something other than Sauvignon Blanc or Sangiovese, sidle up to one of our region's bars where the concoctions are handmade by mixologists, chefs and proprietors – who take as much pride in their crafty cocktails as winemakers do in their wine.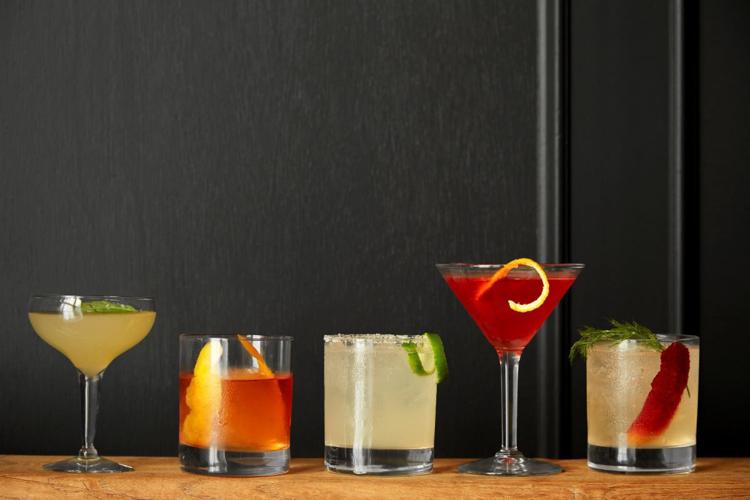 Show me the way to the next whisky bar…
The historic 1880 Union Saloon in the foodie-adorned "Old West" town of Los Alamos, boasts a divided cocktail list with some of the area's most strategic sips. Split between non-whiskey and whiskey options, plays on classic whiskey drinks can be found here:
"New York Sour" (with local egg white and a jammy, local red wine float)
"Fatal Hour" (a bone-jarring Manhattan with Rittenhouse Rye, Amaro Nonino, Aztec Chocolate bitters, with a layer of Luxardo) 
"Sazerac," New Orleans inspired (primed by a St. George Absinthe rinse, with Sazerac Rye Whiskey, organic sugar, Peychaud's Bitters, and smoked orange oils)
Their non-whiskey counterparts worthy of mention are:
1880's "Barrel-Aged Negroni" (Bols Genever, Carpano Antica, Campari, spritz of lemon oils),
"Aviation" (Aviation gin, Luxardo, Crème de Violette, fresh-pressed lemon, Luxardo cherries) 
"The Sisco Kid" (Monte Alban Mezcal, Green Chartreuse, pineapple-jalapeño shrub, fresh-pressed lime, smoked Maldon salt)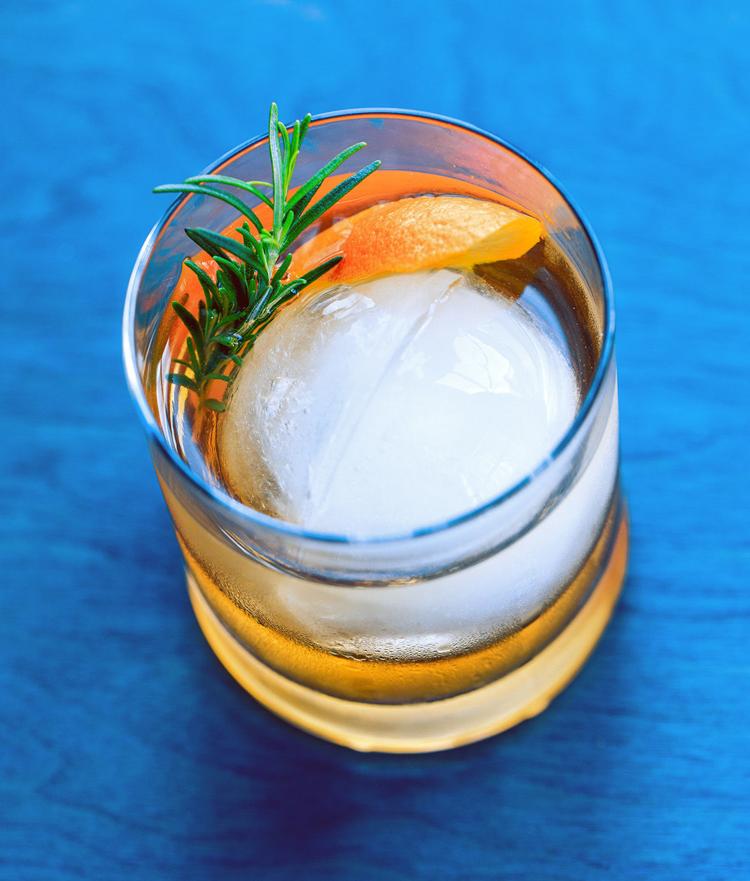 Fans of the bourbon-based "Old Fashioned" will find a version on Norman's carefully-curated cocktail menu at Skyview Los Alamos, which also features the popular drink pick, "Milk + Honey", made with bourbon, spiced rum, local honey, chai-infused milk, and garnished with house-made honeycomb candy.
Continuing the cocktail crawl along Los Alamos' Bell Street, tipplers at Pico will discover a cocktail menu to match the caliber of the restaurant and bar's award-winning Californian and international wine list, and Chef Drew Terp's cuisine. A brief scan of their cocktail menu reveals:
"Chef's Noble Manhattan" (Medley Bros. Bourbon, Meletti Amaro, chef's secret noble concoction)
"Bing Bong" (Medley Bros. Bourbon, fresh lemon, Bing cherry juice) 
"Spirits" include: craft vodkas from Oregon, Pennsylvania and Washington; gin from New York and Italy; plus an ample and specifically select inventory of rums, Scotch, bourbon, rye, tequila, mescal, cognac, Armagnac, an Oregon absinthe, Pico's house Handlebar 'Kahlua' Liqueur and other assorted liquors.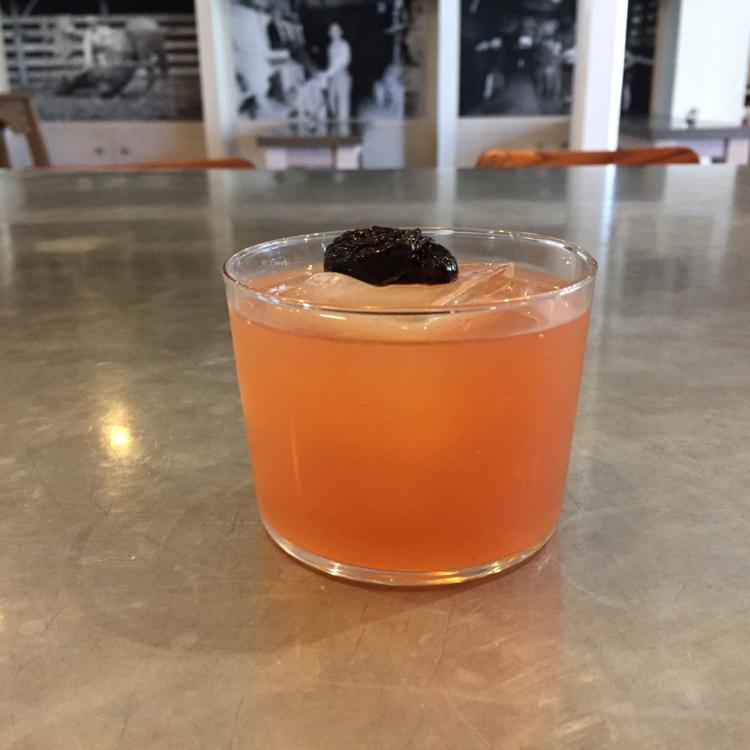 In Lompoc, Chef Conrad Gonzalez's Valle Eatery + Bar focuses on handmade and local everything, from tortillas to cocktails. Case in point, the "Beast of Bourbon" drink, entailing locally-made Breaker Bourbon Whisky from Buellton's Ascendant Spirits, Luxardo liqueur, bitters, orange peel and rosemary.
"One of the cocktails we recently featured was made with prickly pear, which a local winemaker and I fermented for two weeks. Using that, our bartenders came up with a cocktail patterned after the thousands of years-old fermented drink tradition called 'Colonche'. The result was a stunning cocktail with a bright lavender hue," said Gonzales.
Solvang's Root 246 is kicking the SYV's whiskey game up 125 notches with a whiskey list totaling about that number of bottles. Prominently featuring Scottish whisky and American whiskey labels, with a showing of Canadian, Irish and Japanese brands, Root 246 recently launched Whiskey Flights – a revolving selection of vibrant spirits that change on the whims of the food and beverage manager, Jorge A. Ledezma, who also oversees the venue's craft cocktail program and extensive offerings of tequila (more than 20), rum, brandy, gin and vodka.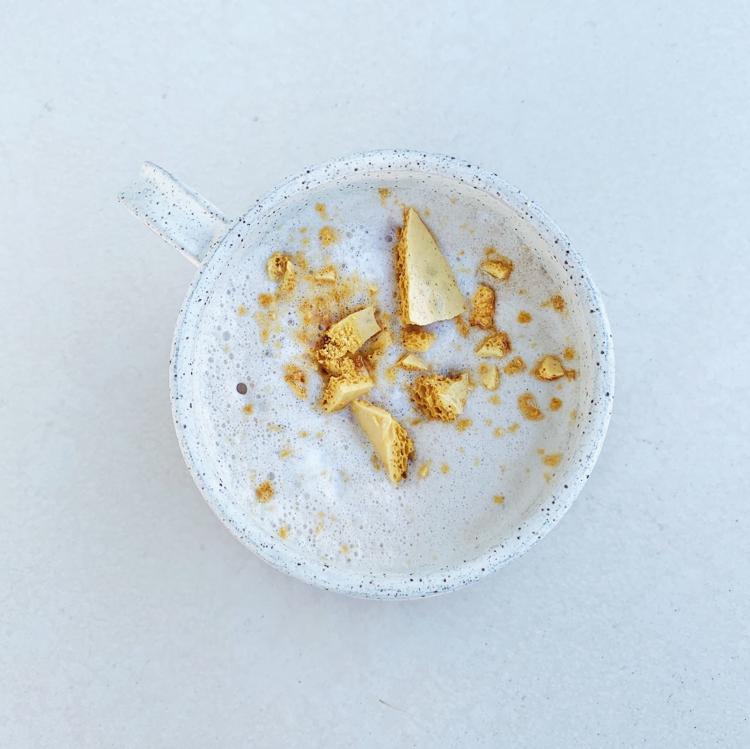 Also in Solvang, The Landsby hotel's lobby lounge features a number of from-scratch cocktails bolstered by farm-fresh ingredients and house-made shrubs, that include three stand-out whiskey drinks:
"Asian Zinger" (with Japanese Suntory Whisky Toki, house-made Asian pear shrub)
"Blackberry Mule," a wintery treat (with Bulleit Bourbon, blackberries)
"Rosemary Maple Whiskey Sour" (Bulleit Bourbon, lemon, lime, maple syrup, rosemary, egg white, cinnamon)
It goes without saying, but we'll say it, anyway: While you're out there enjoying all that our wine – and cocktail – country has to offer, please drink responsibly, and never drink and drive.