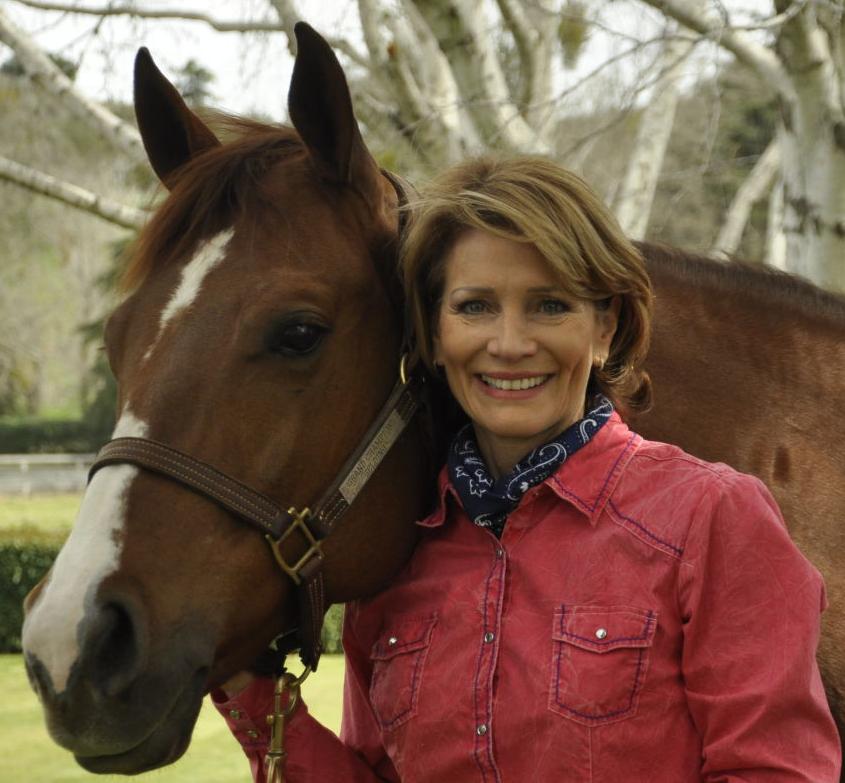 Late in 2006, I was excited to attend my first Extreme Equine Experience in Paso Robles, to see what the buzz was about with these ticketed events called Makeovers. Maureen and John Rudnick co-founded the program which attracted well-known horsemen and judges, alike.
About the same time, I had also heard of a popular event called 'Road to the Horse' founded in 2003 by Steven and Tootie Bland in Fort Worth. Their program showcased how building trust with a horse made for better horsemanship. I found that the premise for Road to the Horse was similar to Extreme Equine Experience.
At the expo, I saw three horsemen draw from a group of three horses that were closely related, unstarted and similar in temperament, and compete in causing their horse to take the first saddle and rider, then train over two days. 
It was fascinating to watch the process on the first morning from the arena floor where three round pens were situated in close proximity to the audience and the judges. We were able to engage all the senses, watching the breathing and eye movement of each horseman and horse.
After nearly an hour and a half, Chris Cox was already riding his grey filly, while Richard Winters in the second pen, took a little more time with his horse, Ms Drifting Roan, a blue roan filly. Judges Monty Roberts, Vivian Robertson, Pete Agalos, and Gary Gordon keenly observed and took notes.
Ken McNabb took even more time to acclimate his filly to the pen but it seemed to give her more time to think about the situation. He struggled to get the equipment near her.
At the start of the competition I would have said Ken had the quietest of the three fillies but the results didn't show it. In contrast, Chris had amazing timing and may have looked as if he was moving too fast, too soon, but the results were extraordinary. Chris was kind, rewarding her often with soft words of encouragement which seemed to get her past any shut-down points.
A year later in 2007 Chris became champion of the Road to the Horse winning a saddle, buckle, and model of his winning horse, Commander Otoe King. In 2009, Richard won it in front of a sold-out crowd of 6,000 spectators.
Horsemanship clinics are flourishing and there has never been a time in history when horse owners have had more opportunity to learn to be bet…
Obviously, this event was growing in popularity and I had been able to see some of the best in Paso Robles. In fact, in 2015 Chris took home an unprecedented fourth Road to the Horse World Championship located at Kentucky's Alltech Arena, in front of a sold out audience, earning the $100,000 purse.
Ojai's Richard Winters competed in three Road to the Horse events and won in 2009. And his daughter, Sarah Dawson competed in two. Ken too competed in 2008 and 2010.
Fourteen years later, these Makeovers are some of the most popular equestrian events in the United States attracting some of the finest horsemen and women, even internationally. In fact, Vicki Wilson from New Zealand has competed in it the last three years and won it twice.
On March 20, two friends and I will be part of that crowd, sitting on the edge of our hand-picked stadium seats, waiting for that magic to happen when good horsemanship is delivered by those horsepersons with a passion to partner with their chosen horse. The main competitors will be Wade Black, Craig Cameron and Ken McNabb. The wild cards are Wylene Davis, Cole Cameron and Craig Moore.
You can be sure that if it's as amazing as it seems, I will share the experience right here, with you. 
A young Priscilla Presley enjoyed the horses pastured nearby at the Bergstrom Air Force Base in Texas where her father worked as she was growing up. She loved the horses and spent time caring for them, grooming and interacting with the small herd. Their presence caused her to feel safe, calm and connected.
Let's begin with a phrase that has gained traction over the last 20 years: "starting a horse" to its first saddle and rider. Defining this term is fairly straight forward. When a trainer comes to understand that horses are flight animals, they will then have the ability to offer 'choice' to the horse in the starting and training process.
Debbie Roberts Loucks grew up on Flag Is Up Farms in Solvang. She is the daughter of Monty and Pat Roberts. You can follow her on her popular podcast Horsemanship Radio.
Be the first to know
Get local news delivered to your inbox!