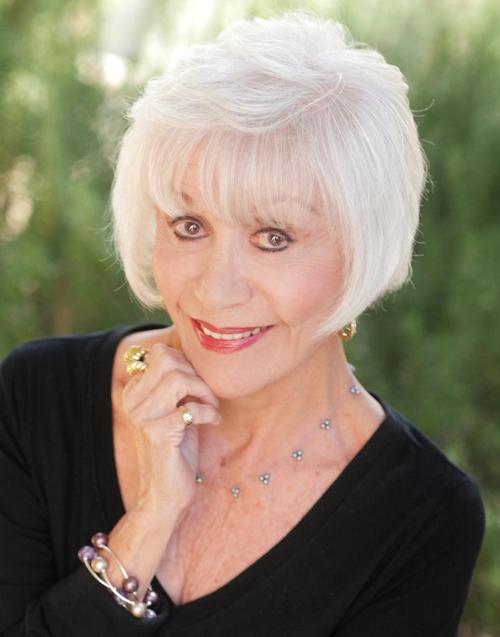 Facing, talking about, and navigating life's toughest event: death — our own or our loved one's — isn't easy, I know. Thank you for sticking with me.
We began with LA Times columnist Steve Lopez and his family's anguish over his mother's distressful transfer from hospital to hospice care. We realized we could learn from their ordeal about how we could better prepare ourselves for this inevitable transition.
Then we looked at the need for completing an Advance Health Care Directive and POLST — Physician Orders for Life-Sustaining Treatment — two different documents that work together. The Alliance for Living and Dying Well is offering Get it Done TODAY, a free community-wide event on April 16 to help you complete your Advance Directive. Contact them at www.allianceforlivinganddyingwell.org or 805-845-5314 for more information.
Now, let's take a look at hospice, which www.webmd.com tells us is "for people who have learned from doctors that they generally are expected to have less than 6 months to live. It's about easing pain and helping families prepare for end of life."
Kelly Kiser considers HOSPICE an acronym: Helping Others Simply Pass Into Calm Eternity. That works for me.
Here are three hospice resources in Santa Barbara to help us during this difficult transition.
Visiting Nurse & Hospice Care is Santa Barbara's "only locally based, not for profit, medical in-home care provider ... wherever home is." This includes Serenity House, an "18-bed inpatient hospice house that provides care for hospice patients whose needs cannot be met at home." Their services are paid for through Medicare, Medical, private health insurance, long-term care insurance, private pay, and through support of grants and private contributions. They can be reached at 805-965-5555 or www.vnhcsb.org for more information.
Hospice of Santa Barbara is a nonmedical volunteer hospice. They "address the physical, social, emotional and spiritual suffering of those impacted by serious illness or grieving the death of a loved one." All of their services are free to the community. They support their services through the generosity of the community and from distributions from their endowment fund. Contact them at 805-563-8820 or www.hospiceofsantabarbara.org for more information.
Sarah House Santa Barbara offers "24-hour residential care to the most vulnerable individuals and families throughout the Central Coast": low-income and HIV/AIDS patients in need of hospice who make less than $47,000/year. Sarah House care... "focus[es] on extraordinary kindness, caring for each person as if they were a member of [their] own family." They are licensed under the California Department of Social Services and they do not receive funding from Medicare. They rely on foundations and grants, fundraising events, and gifts of individual donors. Call them at 805-563-9990 or 805-682-1515 or www.sarahousesb.org for more information and a short tour.
I so wish I had more space in which to tell you about all of the hospice providers we can turn to. Google Hospice Care for more information, or contact my office and we will send you a list.
We have begun the tough task of facing, talking about, and navigating this emotional process. Let's continue to learn. Let's be the ones who replace death's potential pain, suffering, and chaos with dignity, compassion, and love.
Until next time ... keep thinking the good thoughts.
Senior activist and local resident Rona Barrett is the driving force behind the Golden Inn & Village (GIV), the area's first affordable senior living facility. Still to come is "Harry's House" at GIV, for those who need assisted living or memory care. Reach her at info@ronabarrettfoundation.org. Visit www.ronabarrettfoundation.org for more information.
Be the first to know
Get local news delivered to your inbox!