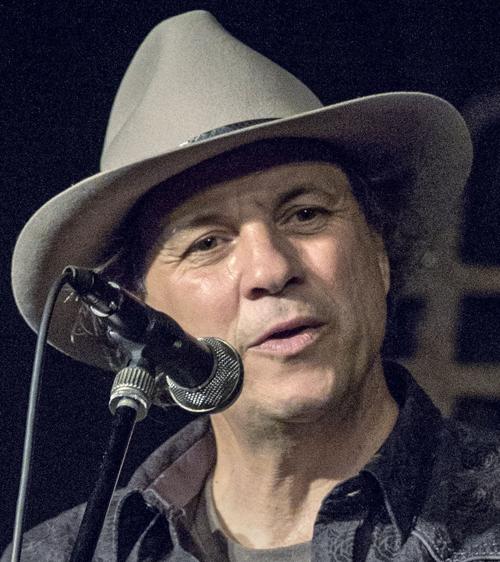 We can now stop pretending that if we get it together in another five or 10 or 20 years, we can stop the glaciers from melting.
They've been telling us for 40 years that it's getting late but we still have time. But in a study published this week, scientists from Ohio State University proclaimed that it's past the tipping point for the glaciers in Greenland, saying, "the snowfall that replenishes the ice sheet each year cannot keep up with the ice that is flowing into the ocean from the glaciers. Even if global warming were to stop today, the ice sheet would continue shrinking."
In a separate study, also published this week, British scientists predict that the ice could totally disappear by 2035.
Four years ago, the models predicted that if we don't soon change our ways, the glaciers could be gone by 2052. Seems things are speeding up.
It doesn't mean it's the end, nor is it unique in Earth's history. A similar thing happened 120 to 130 thousand years ago, which is the last time the average temperatures, carbon dioxide emissions and sea levels were as high as they are now.
Again, it's nothing new; for the past 2.5 million years, the Earth has alternated through ice ages, where vast regions of its surface are covered with ice, and interglacial periods, where the ice melts.
Geological record tells us that the ice ages last about 100,000 years, and the interglacial phases are more like 20,000 to 40,000 years. But within the interglacial period, there is a time of about 10,000 to 15,000 years where things are relatively calm and stable, geologically speaking — including the climate.
We're about 11,000 to 12,000 years into one of those stable periods right now. Given that these phases are cyclical and have happened many times, you can understand why we would be interested in learning what happened last time to help us predict where things may be heading in the future.
As far as the Greenland glaciers go, if the latest science is correct, then it's no longer about what we can do to save them, but rather what we're going to do as they continue to melt.
Last time they melted, the sea levels rose from 6 feet to 20 feet. What are we going to do if that happens?
We've already seen, in the cases of Houston, New Orleans, Gulfport, the Jersey Shore and Puerto Rico, that our low-lying coastal communities are vulnerable to flooding and devastating storm damage.
Thankfully, we have scientists who've been studying and will continue to evaluate different scenarios (providing there's funding) to help us prepare for and adapt to the coming changes brought on by rising sea levels.
What good is it, though, if we're not prepared to acknowledge the problem and accept the findings and recommendations of the experts?
Melting glaciers and rising sea levels are just two of the consequences of global warming; there are myriad threats to agriculture, to our lungs and endocrine systems, and to natural habitats and ecosystems around the planet.
Throughout our history, climate change has driven many plant and animal species to extinction. Humanity survives the changing times and conditions primarily by becoming more intelligent and adaptable.
I think part of our reluctance as a society to accept accountability, to embrace change and adapt, is due to climate change being a natural process dependent on the sun, our interplanetary orbit, how fast or slow the planet spins, and other factors that are much bigger than us.
Maybe instead of talking about blame, we should focus instead on what we can do to adapt to the consequences of climate change, natural or otherwise.
It may be too late for the glaciers in Greenland, but it's not too late for our families, our children and grandchildren, or to find great purpose and fulfillment in caring — about the world.
But we can't keep saying we have until 2030 or 2050. We can't keep putting it off. We have to start with whatever we can, now.
Essential Ron Colone: A collection of musings from columnist Ron Colone
It is hard to provide a short bio for Ron Colone. Writer, performer, business owner, concert promoter, music historian, baseball fan, proud son of Detroit for a start. There's so much more. We at the Santa Ynez Valley News have been lucky to work with Ron in various roles for more than 30 years, and we want to make sure you have a chance to read more of his thoughtful and insightful work. Here are a few of our favorites, let us know if you remember one that we missed and we can add it in. 
Be the first to know
Get local news delivered to your inbox!