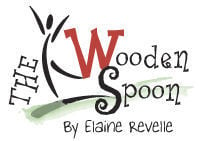 I've been conducting a COVID conversation with a longtime Canadian friend.
It's mostly been on how we're coping with isolation/distancing — and, of course, we began to focus on food.
My friend Amy and her husband, Andrew, have a unique way of dealing with dining. Accustomed to eating out three times a week, their routine has been sadly compromised.
I've got to hand it to those clever Canadians, they came up with a truly great plan.
Tried and true, follow these and you can "eat" your beer any time of the day.
"Andrew," Amy said, "had a camping picnic table from years ago, perfect for summertime meals outside. We pick up our dinner and find a nice quiet spot to dine.
"On one of our first picnics outside a restaurant that we frequented," she continued, "one of the waitresses recognized us and came out with the chef and a free dessert to thank us for supporting them. She also sent our picture to their head office!"
Amy said they've become master picnickers, "with music, a fan to keep cool and, of course, a bottle of wine," she added.
Amy and Andrew have a cute back story to their meeting, dating and subsequent marriage. Amy's mother, Anne Moore, told me that a co-worker of hers asked if it would be all right if he took her daughter to the movies. "My co-worker," she explained, "was Andrew."
Amy also added a little tidbit to that story.
Elaine Revelle - Years ago, way, way back in the '70s, a longtime friend and I enjoyed date nights at an Orcutt restaurant named Alexander's Harvest. The atmosphere swank, food great and it was close by. Are my memories close to yours? If so, let me know.
"Andrew and I did go to the movies and promptly fell asleep. That was the beginning of our now 28-year marriage," she said. "While I could have killed my mom for introducing us in the early years, now," she admitted, "I wouldn't have it any other way."
Their al fresco dining has been a success, she said. They've had some weather fluctuations and traded the fan for a heater. At their latest picnic, she said, they brought the heater, set up their table in the usual spot "by the dumpster" and enjoyed another night on the town.
So, I guess we can say their style isn't dumpster diving, it's dining by dumpster.
"Strangely this pandemic has brought us closer than before. We truly enjoy each other's company," she said. "It also got my creative juices back in the kitchen trying new recipes to avoid 'the same old thing' syndrome."
With no more encouragement than asking her to share a new favorite, she offered up her chicken and cashew stir fry.
Since making the move to their "Rancho Olivos," Shannon and John have been hands-on every step from tending to the seven acres of olive trees, all of which are sustainably and organically farmed, to bottling their extra virgin olive oil (EVO).
She said it's delicious and easy to make.
Right up my alley and I agree, she's spot on with her assessment. Great over rice, I ate the leftovers mixed in with some Japanese style noodles, and it was truly delicious.
Do a little prep work before starting. Toast cashews in a dry frying pan, "chunk up" (her lingo) the veggies and set out all ingredients. Use a wok if you have one, if not a wide shallow frying pan will work.
Also, use one-half of a butterflied chicken breast. If using both halves, double remaining ingredients.
AMY'S CASHEW CHICKEN STIR FRY
2 tablespoons cornstarch
3 tablespoons light soy sauce
3 tablespoons low sodium chicken broth
6 tablespoons Chinese cooking wine (Shaoxing)
6 tablespoons oyster sauce
4 teaspoons sesame oil
12 tablespoons water
1 chicken breast
2 tablespoons peanut oil for frying
1/2 onion chunked
bell peppers (any color) chunked*
broccoli pieces*
2 garlic cloves minced
3/4 cup roasted unsalted cashews*
oil for stir frying
Combine cornstarch, soy sauce and chicken broth, stir until smooth. Mix in wine, oyster sauce and sesame oil. Add water, mix well and set aside. Cut chicken into bite-sized pieces and mix with 1 tablespoon sauce. Toss to coat well, marinate 10 minutes. To cook: heat oil to high, add chicken and cook for a minute or so. Add vegetables and cook for 2 minutes, continue cooking and stirring while adding sauce and garlic. Bring to a simmer and cook a minute or so until sauce thickens. Stir in cashews, remove from heat and serve immediately.
*bell pepper, broccoli and cashew amounts are at the cook's discretion.
Originating in the tropical area between southern and central America, the tomato is another New World culinary contribution.
Frisée is a member of the endive/chicory family with finely curled leaves and a slightly bitter flavor. It is very popular in France, and a most elegant salad vegetable.
"This week I'm sharing another trial run in the quest for my ice cream utopia. It calls for buttermilk and whipping cream, as well as powdered milk and vodka."
Pair this dish with Grassini's 2019 Happy Canyon Sauvignon Blanc. This wine opens with aromas of fresh honeydew melon, white spring flowers, and a touch of hibiscus. 
Be the first to know
Get local news delivered to your inbox!