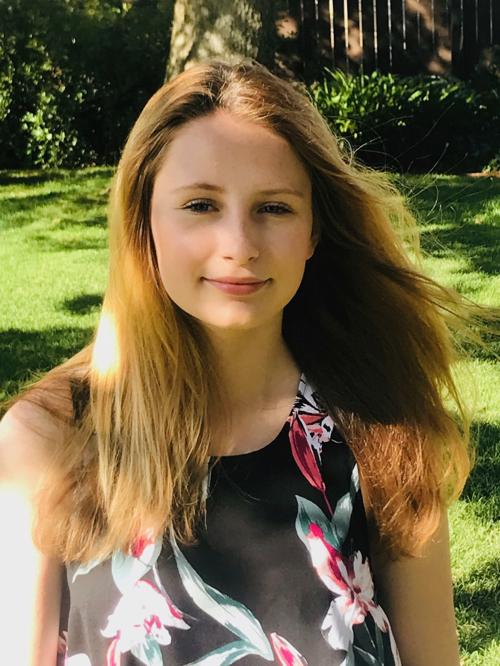 It is no secret that 4-H largely consists of an agricultural lifestyle, involving animal raising. Most 4-Hers have owned an animal at one time or another, whether it be a chicken, cow, horse, or dog. I decided to explore the various ways animals positively impact the lives of their owners. 
Especially in such a stressful time as now, I think it is extra important to focus on what makes us happy. Getting a pet may be a great way to add an extra bit of sunshine or companionship in ones life. The animals that both my friends and I have owned – in and outside of 4-H – have added to all of our lives.
There are many ways animals benefit our overall health.
First of all, they bring us joy. I have three dogs and a chicken, and I can personally say that they bring me and my family a lot of joy. If I'm having a bad day, I can always count on my dogs to make me laugh.
This can especially be helpful to someone who may be struggling with depression or anxiety. Animals can brighten up our day and help us appreciate the smaller things in life.
Another health benefit that more active animals give us is physical activity. If you own a dog or horse, both owner and pet will benefit from exercising together. Simply petting an animal can also bring joy to ones life. Some studies also show that animals can even prolong ones lifespan.
I think after being in 4-H for so long, I can say that I appreciate animals and all they do for us. In 4-H we are taught how to take care of animals which shows us how to become responsible. I think this is important. Learning how to take care of something else beyond just ourselves, is a skill that we will undoubtedly take into our teen and adult lives.
A large adult California Black Bear, estimated to be approximately 400 pounds, wandered into town on Saturday evening.
So, not only do animals help our health, but they also help children develop responsibility. Especially if an animal requires more than the average amount of care, such as a horse or steer, then it takes the responsibility that a child has to the next level.
Animals also feed us, take care of us, and fuel the economy. This is why so many people have dedicated their lives to the care of animals, and I find that after they do so, they get much more out of life. I know that after I joined 4-H, I had a newfound respect for animals.
I hope you may consider getting an animal, whether it be a dog, cat, chicken, horse, or cow. There are so many benefits to pet ownership, both immediate and in the long run. 
Hazel Mortensen can't seem to shake the thought of a child having to say goodbye to a beloved pet because their folks can't cover food costs during the COVID-19 pandemic.
Why not consider adopting a special needs cat? Meet Sandy. This gorgeous girl is a muted torti. She is just under 3 years old and has been at …
Elle Arvesen is the elected Lucky Clover 4-H Club reporter, a local high schooler, and SYV News Teen Life columnist.
Be the first to know
Get local news delivered to your inbox!