Santa Maria resident Kelly O'Neil and husband Jim adopted their son on Christmas Eve 2013, just months after becoming Tommy's foster parents, a choice O'Neil characterizes as "the best decision we ever made."
Not long before Tommy's arrival into their lives, the O'Neils had been in discussion about adding to their family of three that included Jim O'Neil's older son, Patrick, but hadn't yet gone through the certification process with Angels Foster Care.
"A friend sent me a picture of Tommy because she said he reminded her of my husband," Kelly O'Neil remembered. "I looked at his picture and knew instantly."
The couple quickly started the process in mid-2013 to become Tommy's foster parents, and by December of that year, officially adopted him.
"We did things kind of backwards, but it all kind of just fell into place," she said. "We'd known about the Angels program for a long time and it made perfect sense to us."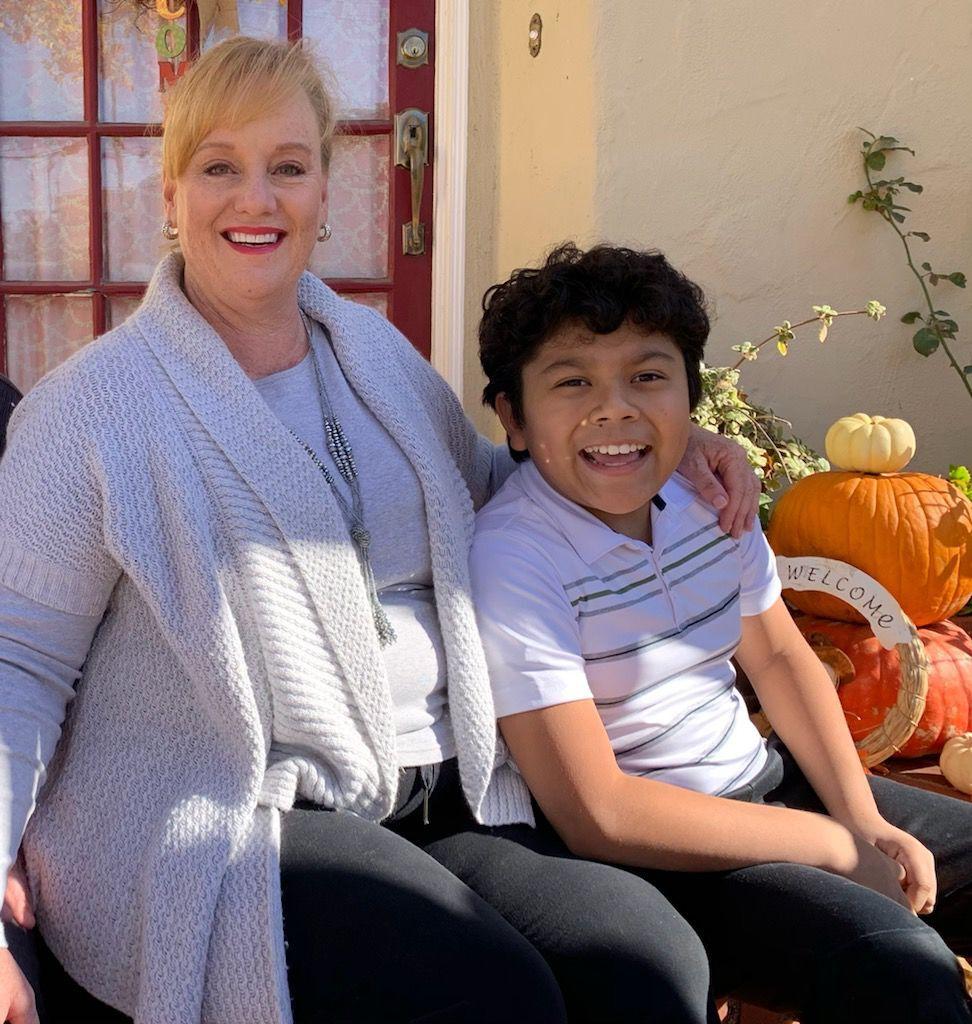 O'Neil said her longtime career in the nonprofit sector helped lay the foundation for their advocacy in the foster-to-adopt experience, which also led her to work part time for Angels Foster Care in 2016 when her son was in kindergarten. She now works with the Boys & Girls Club of Mid Central Coast, where she supports children throughout the community.
"[The adoption process] was very natural, and it felt right from the very beginning," she said. "It felt like he was always with us."
Nearly eight years later, O'Neil said she and her son, who is 10, enjoy spending time together gardening, raising chickens in their backyard and enjoying the eggs the chickens produce.
"We also love eating," she said, laughing.
O'Neil explained that rarely, but at times, her curious preteen has questions about his adoption, which sparks loving conversations.
"We really just take our cues from him," she noted.
Becoming a mother, O'Neil said, has been "an answer to every prayer," and encourages others to foster and adopt those children in need.
"It's miraculous; you truly feel you're touched by God," she said. "If you're a person that's thinking about it, you're exactly the person to do it."
Alexander received news of her mother's frontotemporal dementia diagnosis five years ago, on Mother's Day.
May is for flowers, May is for Moms, May is already here. While we might not be ready to shout "Yay, it's May!" there are some great works of art in the Cypress Gallery this month that are sure to bring you joy.