River Bend Bike Park in Lompoc received a total revamp Sunday when community members gathered for the first time in over a year to address overgrowth impacting the park. 
Local volunteers met from 8 a.m. to 2 p.m. for a day of fun and goodwill now permitted under state reopening guidelines. Prior to Sunday, occasional service by bike park board members as well as a workday organized by Hancock Fire Academy and a Boy Scout troop on Oct. 10 had provided the only maintenance. 
Sporting protective eyewear and a push lawn mower, Isaac Alvarado, River Bend Bike Park's newest board member, said he was excited to once again have help from the community and clean up the park for the sake of local kids.    
"I have six kids and so I like to bring them out here," he said. "It's good to have kids in the community outside and busy — and not inside the house cooped up. It's not good, it's not healthy."
Over the past year, Alvarado and fellow board member Efren Padilla cleared weeds from bike paths and jumps in an effort to keep riders safe. 
"Me and Efren do a lot of these jumps," said Alvarado, pointing to the higher jumps lined with berms covered in brush. "These here are kind of our babies."
Also there to lend a hand Sunday were approximately 10 community members and young volunteers, as well as a group of 11 airmen from Vandenberg Air Force Base attending technical training through the summer. 
With his left arm in a sling due to a recent shoulder surgery, Dave Baker, River Bend Bike Park founder and board chairman, said he was grateful for the extra help.
"These [airmen] are eager; they're young and they want to do something helpful," Baker said. "They've been great."
Angelina Weissenburger, one of the 11 who volunteered from the 533rd and 532nd training squadrons on deck, said the workday was the first time she's been off base since her training began two weeks ago.
"I'm really happy to get out and see the community and help out," she said.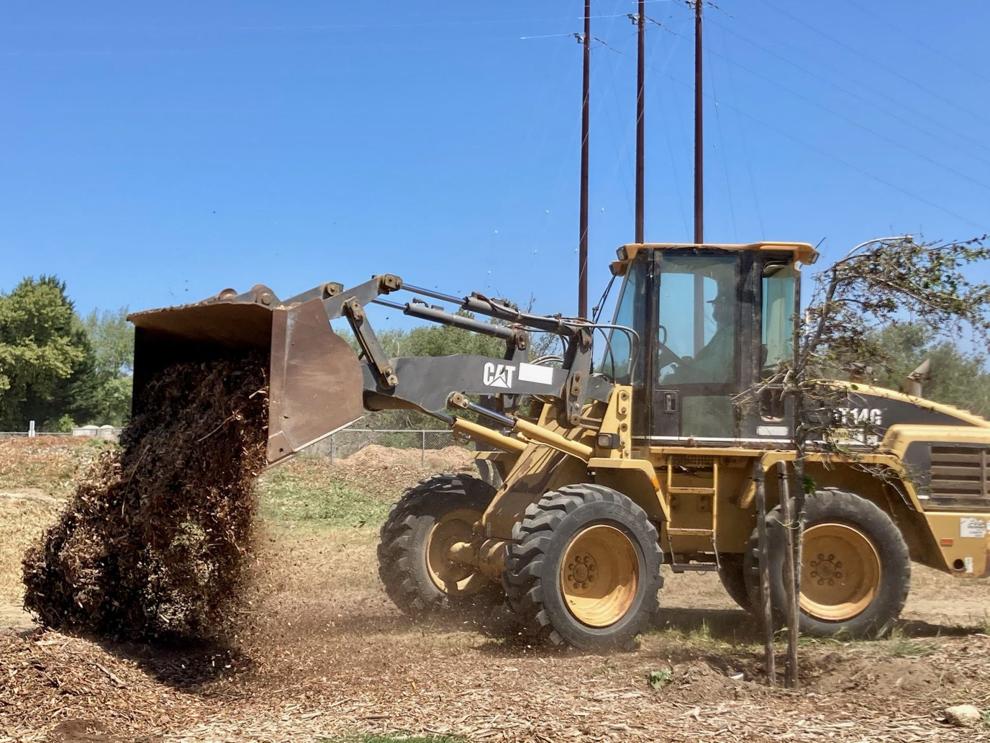 The goal of Sunday's park cleanup was to primarily focus on removing weeds, which due to moisture and rain needed the most immediate attention, according to Baker.
Volunteers also were tasked with maintaining bike trails and laying down new wood chips in various low-lying areas. Baker said the wood chips, donated by Giant Tree Service, help choke out weeds and provide greater landscaping aesthetic.  
Donnie Schuyler also played his part on Sunday, busily riding around in his tractor carrying loads of unwanted earth from the park.
"Donnie came down with his tractor to scrape some weeds up," Baker noted.
With ongoing support from the community, especially during the pandemic, Baker's wife, Teresa Martinez-Baker, said the park stayed full at a vital time.
"We had a lot of use during the heavy part of quarantine," she said. "We were keeping it open so people could come out and get some fresh air."
Directing her attention to a Padilla who was effectively whipping weeds near the higher bike jumps, Martinez-Baker said nearly every weekend he shows up.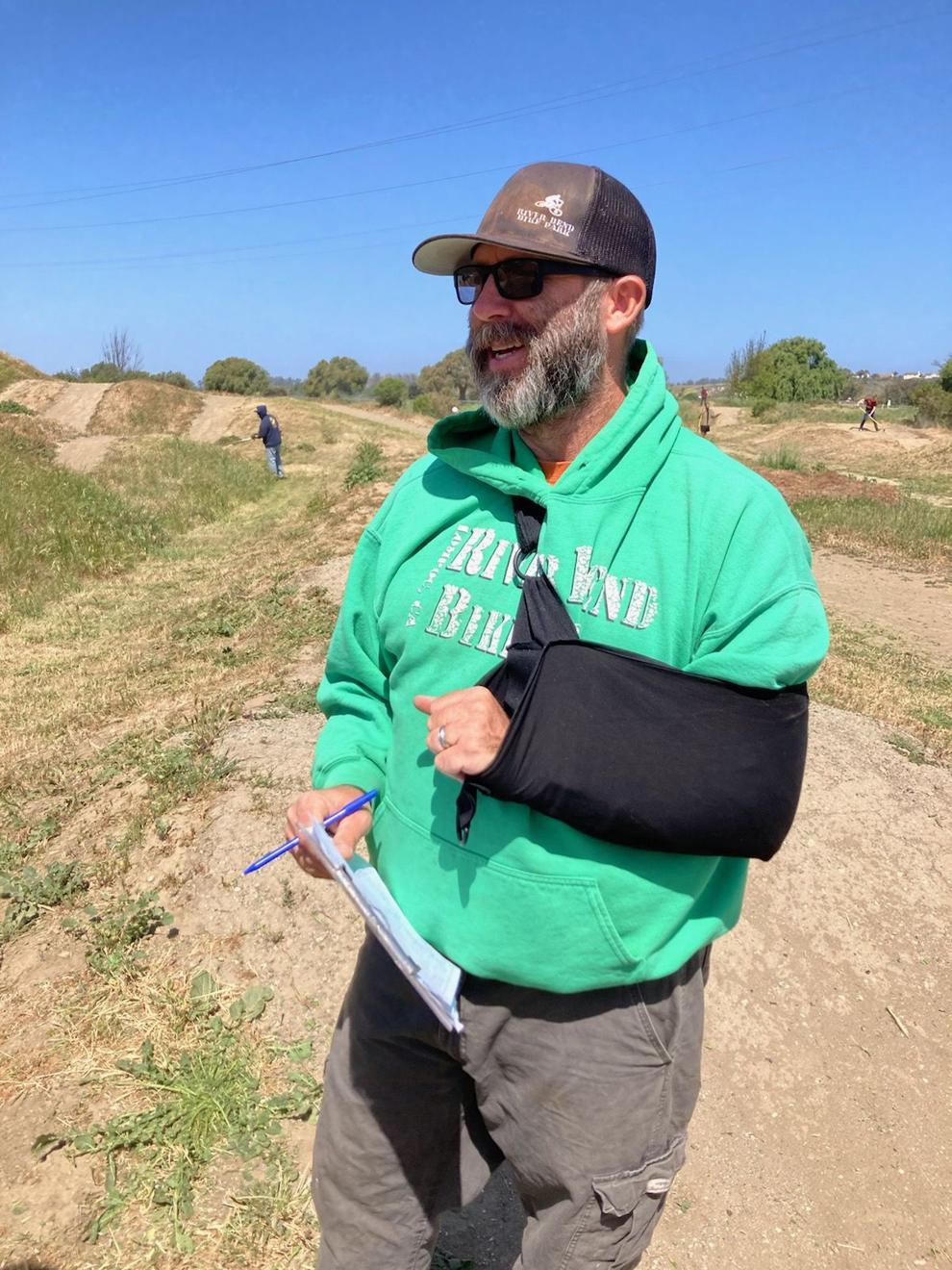 "He's here every Sunday," she said. "He keeps the jump lines looking good."
In addition to removing deep-rooted weeds alongside volunteers, Martinez-Baker claimed the title "food runner," picking up meals and making certain volunteers were fed breakfast and lunch for their daylong effort.
"American host donated breakfast burritos and Wild West Pizza is feeding us lunch," she said. "Mi Amore Pizza will be donating lunch next time we meet."
Community service has always been an important part of raising their kids, the Bakers said.
"This was always home," said Dave Baker, noting that he considers himself a Lompoc native despite the few times he moved away for school. "And now we're raising three kids here. We just try to do our part."