Carrie Mitchum is a member of Hollywood royalty whose initial career path had her following her grandfather and father into acting. Her grandfather was Santa Barbara-resident Robert Mitchum, routinely referred to as "legendary" and "iconic" for his masterful 45 years on the big and small screens.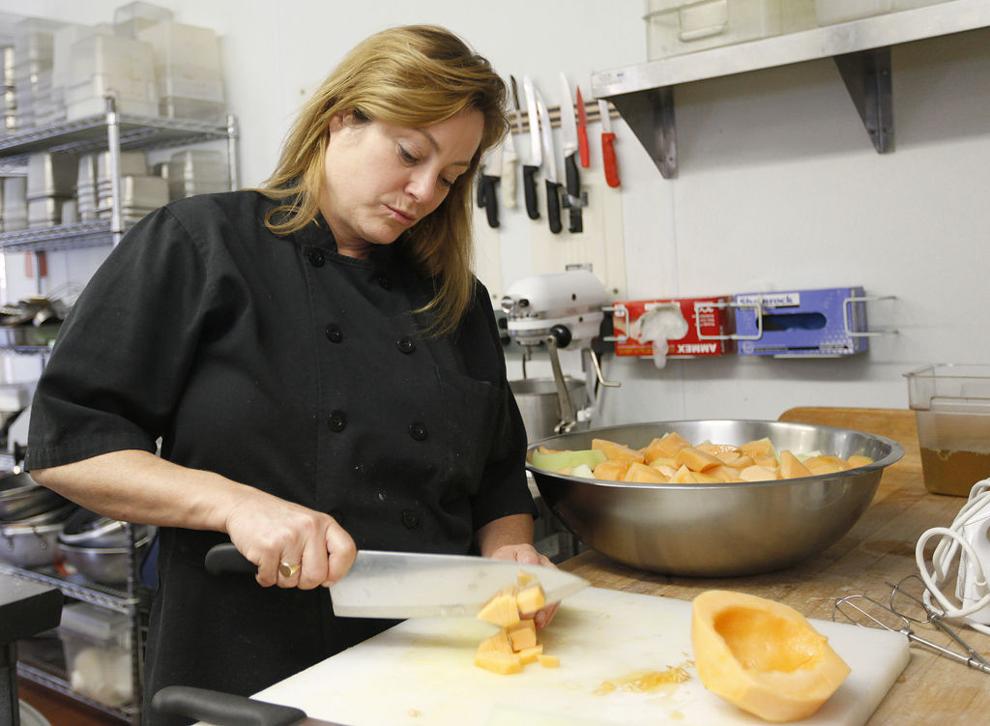 Dad Chris Mitchum made his own mark on the movie industry, most successfully as an action star in Asia, before turning to Santa Barbara County politics. So it seemed only natural that Carrie pursued acting herself, landing roles in several TV movies and a three-year run on the TV soap opera, "The Bold and the Beautiful."
Cooking was her other passion. She always knew she'd pursue it full time and made a career switch 15 years ago, she said. It's taken her to Italy, the Hamptons, Memphis, Arkansas, and Santa Barbara. She's now showing off her skills in the Santa Ynez Valley for the first time, as the new executive chef at Succulent Cafe in Solvang.
"I was born in Los Angeles, a fifth generation Californian," she said with much pride when we met at the Cafe. "When I was four years old, my father did a film in Spain. My parents loved it and we moved there. We'd follow him around, mostly to Asia, as he was working, but we were based in Spain for eight years. It gave me the opportunity to be exposed to amazing food, albeit sometimes weird. Every time I went to a new country, I experienced the food."
Her maternal grandmother was also a great cook, she said. "I teethed on watching her cook."
But first she had to get acting out of her system, which she did after having her first two children with then-husband, actor Casper Van Dien.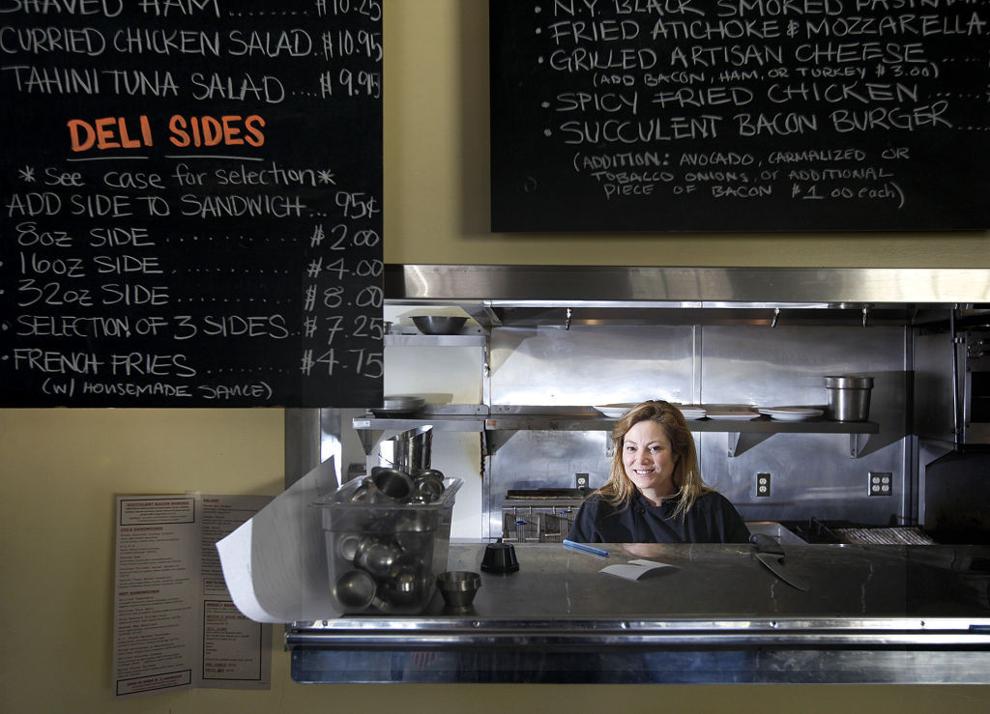 "Having kids changed everything for me. My husband was making enough money to allow for me to stay home and raise my kids." After the marriage ended in 1998, she knew she needed to get working again, and went "all in" to become a chef.
Cooking around the globe
Mitchum began cooking professionally in Italy.
"I worked for two years as a chef there and it was amazing. If I could go back to that moment in my life, I would. They talk so much here about 'farm to table.' Shouldn't all food be farm to table? That's the way it is in most of the world. America disappoints me on this subject."
She next enrolled at Le Cordon Bleu in Paris, eventually finishing her studies with an Associates degree at its U.S. campus, Le Cordon Bleu College of Culinary Arts in Pasadena.
She formed a disaster and film set catering company that sometimes had her on the road for months, and then opened her first restaurant, Fuel Cafe in Memphis. Next came SALT on New York's Shelter Island. It was a smash success until Super Storm Sandy in October 2012.
"We had eight inches of water in the kitchen. Witnessing that was one of the saddest experiences of my life," she said.
It was then she decided to return home. With her father living in Santa Barbara and her mother in Summerland, it was an easy transition. She became the banquet chef at the venerable San Ysidro Ranch and then executive chef and general manager for Belcampo Meat Co., both in Santa Barbara.
Succulent Cafe was then going through its own period of transition. Owners Sylvia and David Brents had split from their former executive chef several months earlier and were actively searching for a new chef when Mitchum was recommended to them.
"I left my previous job on Feb. 6 and started here on Feb. 10. I had a weekend to move," she said, laughing at the memory of how "crazy" it was. 
Her father and politics
Mitchum's father, who lost in his bid to unseat Lois Capps as U.S. Representative for the 24th Congressional district last year, is not someone his daughter expects to see at her new workplace, however.
"I'm a humanitarian and was a Lois Capps volunteer," she said. "My father doesn't speak to me at this point. I am not willing to compromise my beliefs for anything," she said, "including family.
"I'm not a raging liberal," Mitchum continued, "but when you have a Tea Party-crazed maniac in your backyard — yes, my father — you can't stand around and do nothing." 
Acknowledging that her father's conservative positions were not new in 2014, she said his last campaign "put the nail in the coffin" in terms of their relationship. 
About her children
Mitchum's oldest child, Casper "Bo" Van Dien, is a strapping 21-year-old who lives with her and is working full time as the dishwasher at Succulent Cafe. The nickname, Bo, is short for his middle name, Robert, in honor of his great-grandfather.
"I am so proud of my son. I'm a firm believer in honest work," said Mitchum said.  "Bo is pulling his own at $9 an hour. He's working so hard and I know it's difficult being the boss's kid. He has integrity and worth, and I love him more than life."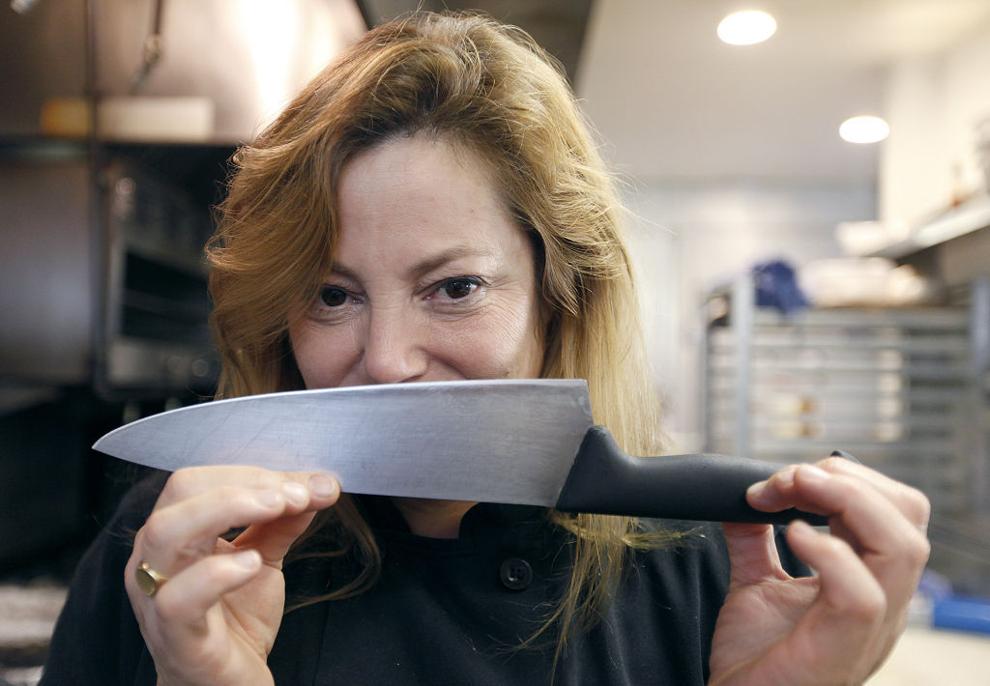 Her daughter, Grace Van Dien, 18, is a budding actress. "She's on her third movie, and is on her way," said Mitchum. She also has a son, 13, from a subsequent relationship. 
A future in the SY Valley
Mitchum has a very firm vision of the impact she wants to have on the burgeoning Santa Ynez Valley food scene.
"Right now the goal is to make everything on the current menu perfect. By mid-April, I'm hoping to have a really fresh spring menu, while still keeping some of the most popular staples.
"I call what I do finesse cooking. I don't care if you're making a piece of toast," she said. "Make it the best piece of toast ever, and make someone's day."