"Farm-to-table", "farm-to-fork", "farm-to-glass": these terms are used ad nauseam to describe types of cuisine and cocktail programs. However, they might not always truthfully represent an eatery's menu ethos.
Many restaurants tout farm to table cuisine, but where exactly is said farm? How long were the ingredients sitting in a plane, truck, warehouse or otherwise, before landing on your table? And just because they're on your table, does that mean you should be eating them … right now?
I recently chatted with local farmer Jacob Grant, of Los Olivos' Roots Organic Farm – which supplies a number of Santa Ynez Valley chefs, restaurants and cafés with various types of produce, year-round, about the seasonality of some of the produce that ends up on our plates, as well as the chef/restaurateur-farmer relationship which often drives what we eat.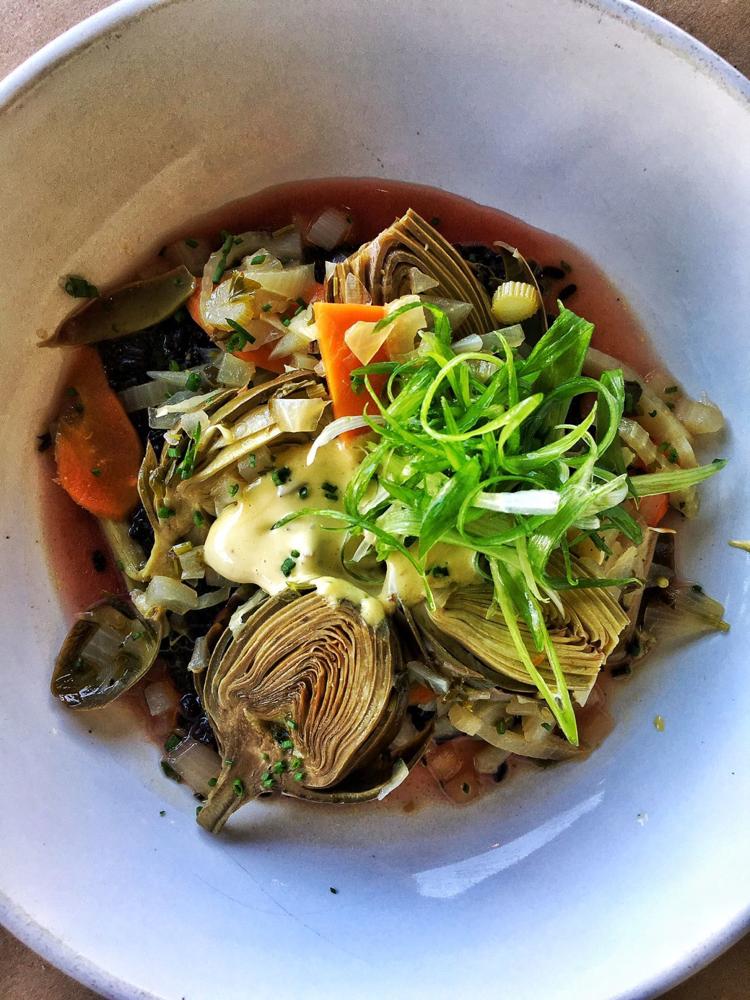 Grant explained that while some farms in Santa Barbara County might have the capacity to produce crops destined for kitchens and tables across the country, the resulting produce isn't always the best tasting.
Restaurants which recognize this for both mainstay vegetables and fruits, as well as seasonal specialties, from smaller farms within a smaller radius – occasionally, supplementing hyper-local produce with that from larger farms or from further distances – as necessary. And some Santa Ynez Valley chefs epitomize farm-to-table, like Brooke Stockwell of K'Syrah Catering & Events, and John Cox of The Bear and Star, who both pull produce straight from the business' own farms.
"More than ever, restaurants value eating in season but sourcing locally often limits them to what is available," Grant said.
Enter the symbiotic relationship between chefs and farmers.
Grant further added, "Certain chefs will ask me to plant specific crops for their menus, based on what their customers might be asking for, or what's trending in the food world."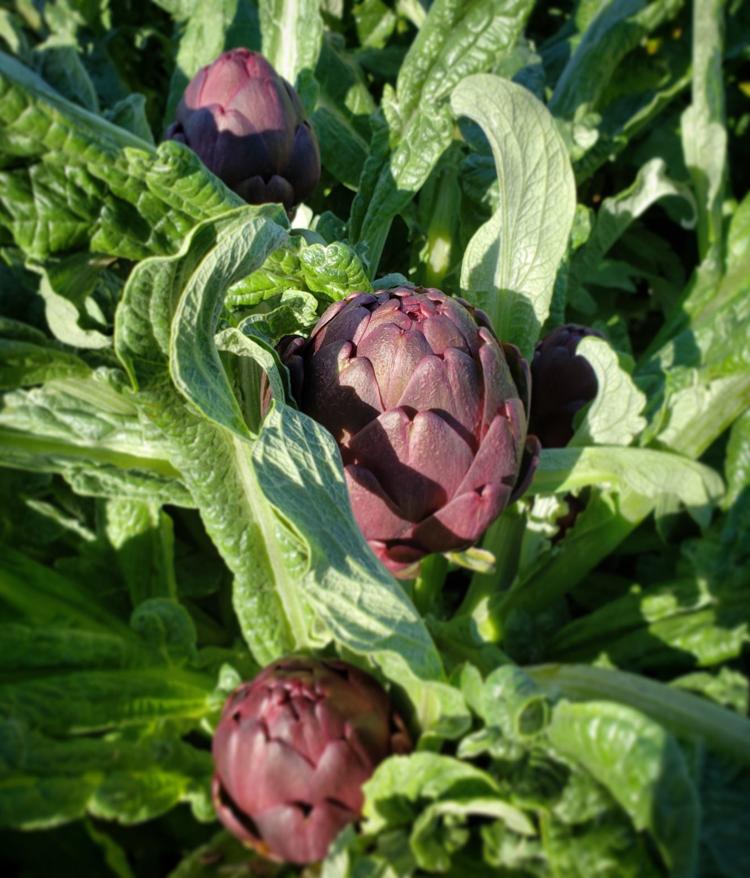 He referred to a chef who had asked him to grow spigarello, an Italian heirloom broccoli relative, which he hadn't cultivated until requested to do so. Grant also mentioned a restaurant that years ago, asked him to produce an unusual chicory, which he continues to grow to this day.
Fidencio Flores, a local farmer and winemaker, is currently overseeing the farming of local chef Conrad Gonzales' new organic, heirloom corn project which will produce local, sustainable corn crops specifically earmarked for menu items at Gonzales' area restaurants and catering business, ValleFresh.
"I am always enthused to grow the best produce possible and watch [Gonzales] make amazing pieces of art with our farm goods. When I work with chefs like [him], it allows me, the farmer, to expand my horizons and push the possibilities of what the Valley can bear. Every harvest we try something new – edible flowers, spices, heirloom veggies. This affords us incomparable and unique dishes," said Flores.
Grant also explained that winter weather causes springtime produce a lot of stress during its growing season, making spring the "slimmest" harvest for him – which in turn, means that certain very-local spring crops have narrow windows for being "at peak" and at their best, flavor-wise.
Case in point, our immediate region's artichokes and asparagus crops both have about a two-month lifespan in terms of seasonality. And those two months? Right NOW. Chefs who know this, are making the most of their veggies.
Gonzales' ValleFresh Los Alamos is serving fried artichoke hearts with fennel and citrus aioli; Chef Drew Terp is using white asparagus in a ricotta agnolotti dish at Pico Los Alamos; in Solvang, Root 246's Chef Pink is serving up both an oak-grilled asparagus dish – with a fun, Easter-reminiscent cured egg yolk – and an oak-grilled baby artichoke option; and Full of Life Flatbread Chef Clark Staub's recent weekend specials included spring asparagus and avocado soup, plus a Roots Farm artichoke and black rice dish. Both items live short lives on his menus due to the main ingredients' inherent, seasonal nature.
According to Grant, consumers are increasingly interested in the link between their food and its source, but some restaurants use that link as a marketing tactic more so than an operating mission.
"Then you have chefs and restaurant owners like Jeff Olsson at Industrial Eats, in Buellton. He doesn't overpopulate his menu with 'local farm' propaganda, yet is fully committed to buying as much as possible from local farmers and fishermen," he said.