Tractors, livestock and wild turkey crossings aren't, in this case, the opening line to a juvenile joke, rather an everyday symbol of what makes valley life so charming.
From June 9 to 14, locals can add Franklin cars to that list of slower-moving appeals found around town.   
This June, Franklin Car Club members will fly, RV and otherwise jaunt westward to converge in Buellton to celebrate the annual Franklin Westrek — and the group's official 50th anniversary.
Since 1970 when a small group of club members who met for the first time in Fresno decided to organize an annual "West Coast Meet," Franklin car collectors and devotees have gathered each year for the last 50 years to share their love of antiquity. And they will be bringing their milestone celebration to the Santa Ynez Valley.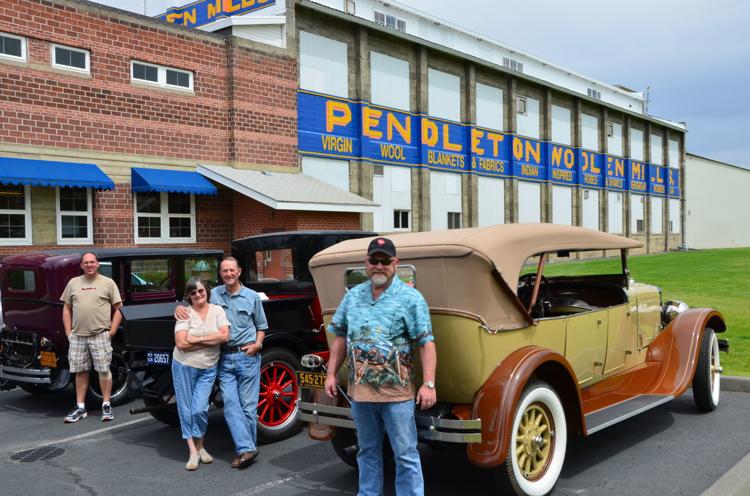 Orange County resident Derek Haberman, both a car collector and club member since 1999 and a regular visitor to the Valley, said he volunteered to host this year's event, which allowed him to choose the tour location.
He said he instantly thought of the Santa Ynez Valley, remarking on its agricultural beauty and close proximity to other points of interest.
"We're excited to see what's not generally open to the public," Haberman explained. "There will be lots of sightseeing and getting to know the history of the area and its Danish roots. We've had a great response from everyone."
According to Haberman, he and Frank Peredo of Yorba Linda share the task of coordinating the 50th anniversary tour, and so far 110 club members and 35 cars are confirmed to be in attendance.
Some will travel from as far away as the East Coast, Canada and Australia.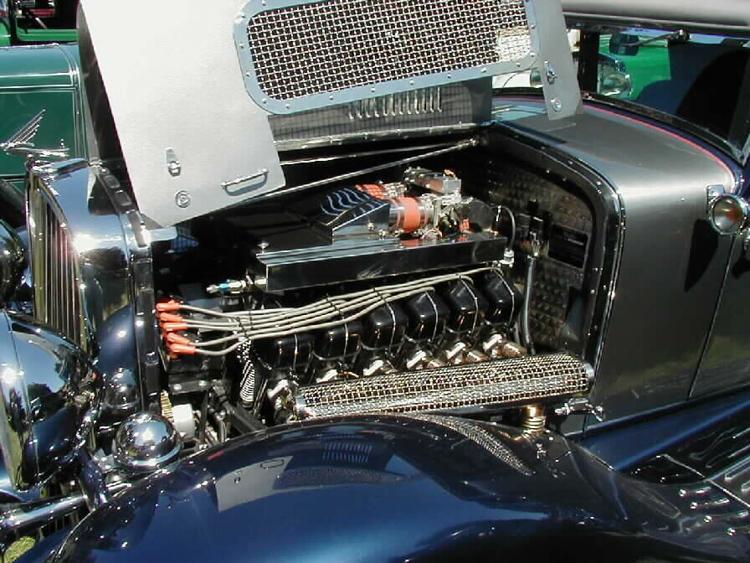 The group will launch each day out of Pea Soup Andersen's Inn, with some RV'ers staying at Flying Flags Resort, and immerse themselves in a five-day driving trek around the Valley and beyond.
They will tour the Mendenhall's Museum of Gasoline Pumps and Petroliana in Buellton, numerous nearby apple farms and horse stables, La Purisima Mission State Historic Park in Lompoc, the historic boat house and museum on Vandenberg Air Force Base, the Luffa Farm in Nipomo and a 105-mile run — using modern cars for this one — to Hearst Castle in San Simeon.
After 4 p.m. each day, the cars will be back at Andersen's Inn.
"Stop by, enjoy the cars and visit," Haberman said, encouraging curious locals. "And if you see us out on the road, say 'hi'; we're there to enjoy the Valley," he added. "We're a really inviting group."
In 1902, America's most successful air-cooled automobile — meaning no radiator — was built by H.H. Franklin Co. of Syracuse, New York.
The company that arguably outpaced other car manufacturers in design, and even pioneered the production of closed bodies for the sedan in 1913, went on to produce 150,000 Franklins until 1934, when it was forced into liquidation due to indebtedness, according to the H. H. Franklin Club Inc. website.
It is estimated that about 3,700 cars survive.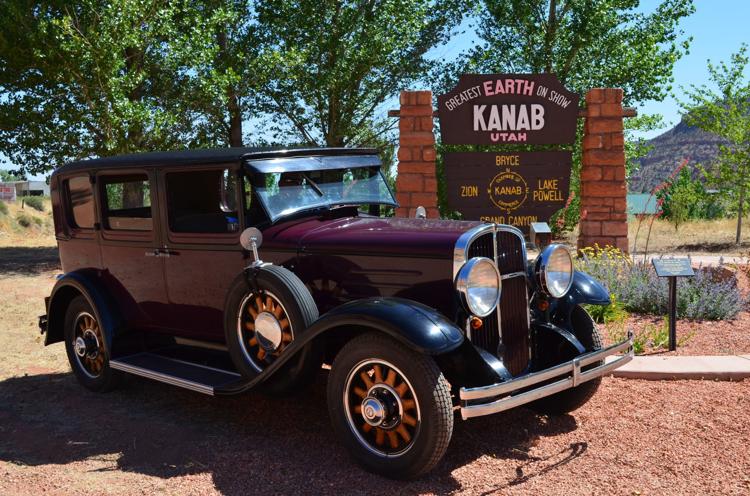 Two of those remaining survivors include a 1930 Franklin Series Model 145 Sedan 5-passenger and a 1929 Franklin 7-passenger Dual windshield, owned by Haberman and Peredo. 
Before starting his collection, Haberman said he "chased down" the 1930 Model 145 Sedan for 15 years prior to being becoming the third owner of the car. 
"Once it gets into your blood, you can't stop. It's like a delicious piece of candy, you can't just have one," he added.
Four months into ownership, Haberman said, a teenager went on a joyride and hit the back of his parked car.
But rather than deter him, he had it completely restored shorty thereafter, and the once-black vehicle was painted an eggplant purple. 
"They aren't as frail as people think they are," he said. "They can comfortably reach 55 to 60 mph. I've driven (the 1930 model) 4,500 miles on a 29-day tour from Orange County to Portland, to Silverdale, Washington, and back. I had no problems."
And just three years ago he purchased his second, a 1928 Speedster, with plans to expand his family of Franklins.
Haberman enthusiastically explains, "The 1910s had speed, but the roads just weren't capable. When the roads got better, they were trying to slow cars down, since the horse and buggy were still around and had the right of way." 
And although $2,500 for a new one back then wasn't exactly cheap for the time, collectors today are willing to put down the cash to make their Franklins run.
"Newer generations think an old car is a 1980. They tend to be more into muscle cars, I think," Haberman said. "It can be an expensive hobby, but Franklins are still affordable cars to buy. And besides, you don't have to own a Franklin to be a member."
That attitude, according to Haberman, tends to be the overarching belief of the very club members he describes as more of a family.
"We don't have too many trailer queens," he said laughing, referring to collectors who tote their cars from show to show, never driving them. "Everyone wants to get out on the road and enjoy them."