At the same time the Santa Barbara Wine Country Half Marathon was taking place Saturday morning, a half marathon of another kind was in motion. Santa Ynez Valley Union High School ninth-grader, Tsering Hauenstein, brought dozens out for a 13-mile bike ride to raise money for a global cause.
Saturday was the second year Hauenstein and her mother, Kristi Hundt, have organized the "1000 Bikes Campaign," a bike riding event arranged through Lotus Outreach International, which raises money to purchase bikes for young girls in rural Cambodia who must otherwise walk a worrisome distance to and from school.
For every $75 Hauenstein raises, the nonprofit provides a bike scholarship that includes a bike, pump, lock and tools, ensuring a girl safe transportation to get a proper education. Last year, the ambitious high schooler raised enough to buy 100 bikes.
"I think we really took it to another level this year," the mother of the teen reported, adding that the number of people who participated doubled compared to last year.
She said though they didn't reach their $7,500 goal as they did at their inaugural event, they are more than half way there and are still accepting donations. 
Hauenstein, 14, attributes getting out into the community as the reason for a better-attended event this year. "I think it went amazing," she said emphatically. "We had a lot more people this year. It all went according to plan." 
Hundt, gushing with pride, said of her daughter, "She gave two power point presentations before the event, one at Dunn Middle School. I am very impressed with her."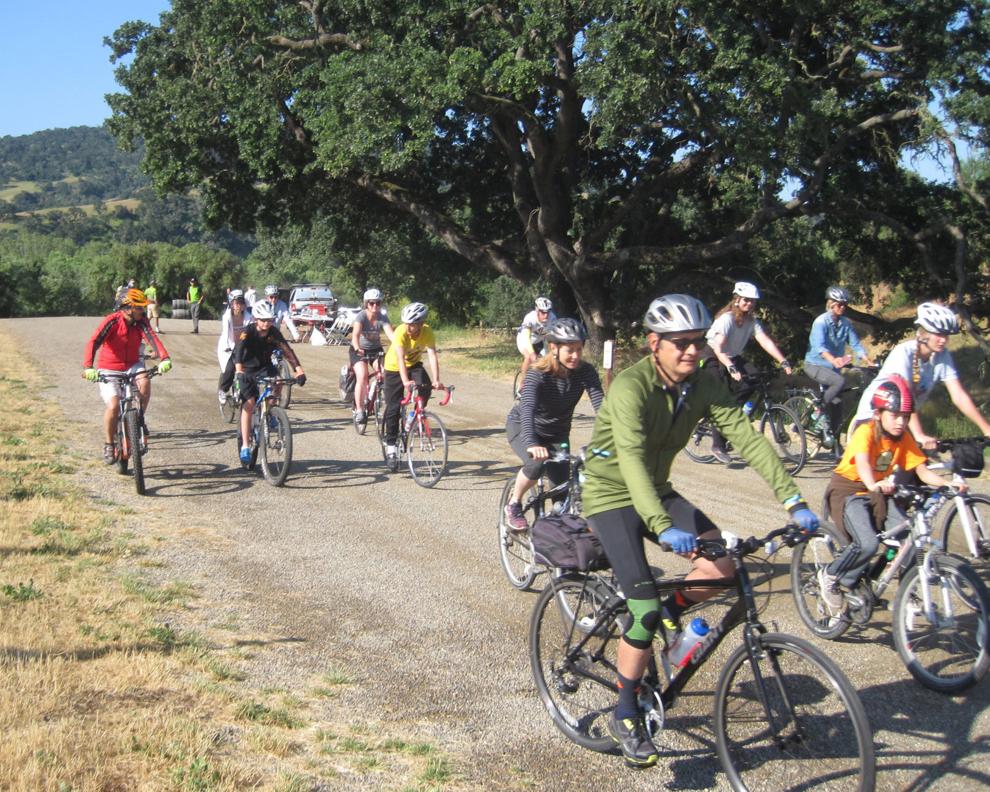 The ride
Greeted by a warm, sunny morning a group of 21 riders gathered at the donated launch site, Sunstone Winery in Santa Ynez at 8 a.m. on Saturday.
Here, Hundt says Corey Evans, owner and operator of Dr. J's Bicylce Shop in Solvang, had several boxes of doughnuts and water for all the riders, and two professional cyclists on bikes and two SAG (Support and Gears) waiting in the wings, ready to support riders.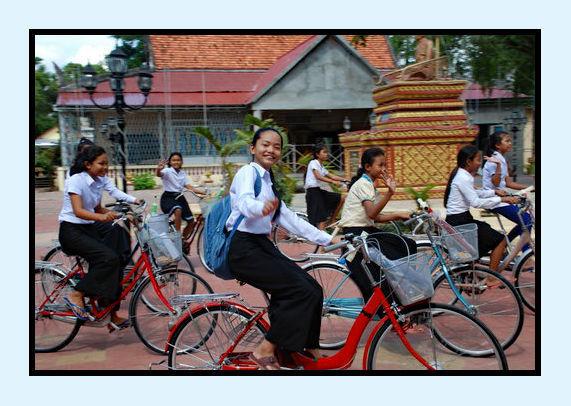 Half of those who attended were from Dunn, according to the high schooler, and members of the Santa Ynez Valley Cycling Club also turned up mounted on their bikes in a show of support.
Hauenstein's mother explained that two routes were available to attendees, and that the majority opted for the more challenging 13-mile course that took them north on Refugio, west on Roblar Road, south on Alamo Pintado Road, and back to Refugio via the dedicated bike path that parallels Highway 246.
"An 11-year-old named Devon finished the entire 13 miles," Hauenstein said, adding that she was impressed with his endurance. 
A few riders opted for the beginners route which took them six miles out-and-back, starting south on Refugio Road to the end of the pavement and back.
Hauenstein explained that the bike guru, Evans, and his support team on hand were there to guide riders en route, and hang back with others that needed an extra push.
The proud mom says a longer route compared to last years' shorter route proved to be a winner, and that they will likely cater to those who enjoy bicycling further distances to raise more money.
Despite not meeting their full fundraising goal yet, Hundt says support from the Los Olivos Rotary and the Santa Ynez Valley Cycling Club and other community members has made a significant difference.
She said that 1,000 bikes, although a big goal, is certainly possible. 
"I plan to stick with it. We're not going to stop until we reach our goal," Hauenstein said.
To donate or learn more about Lotus Outreach International, visit lotusoutreach.org/1000bikescampaign or email info@lotusoutreach.org.
A Santa Ynez eighth-grader will host a bicycle ride May 6 to raise funds that will help provide girls in developing nations with access to education.