Dunn School sophomore, Lilly Masopust, 16, was named 2019 Santa Ynez Valley Youth Recreation Queen. Masopust will begin her "Queen Campaign," helping to fundraise for Santa Ynez Valley Youth activities including the annual Elks Rodeo in Santa Maria. 
The sixth generation Los Olivos resident currently serves as Valley 4-H club president; participates as a Day Student Senator with student government at Dunn, Community Service Committee member, and girls varsity basketball player.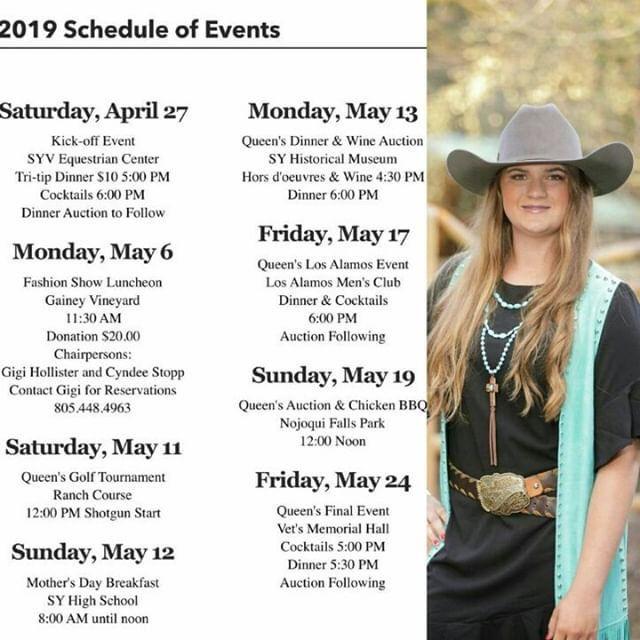 According to the Santa Ynez Valley Youth Recreation, Masopust is also a member of the California High School Rodeo Association District 7 and Central Coast Classic Association, competing in barrel racing, pole bending, goat tying, breakaway roping, and team roping. 
Masopust's mother, Robin Masopust, was the Santa Ynez Queen in 1995, and her "papa Rocco" served on the Youth Recreation board for many years. 
"I am so excited about the upcoming events and raising money for such an amazing community. Looking forward to seeing so many people I know and meeting new friends at the events," Masopust said.
Since 1955, volunteers with the Santa Ynez Valley Youth Recreation have raised more than $3 million for local youth activities.
For more information, visit https://www.syvyouthrec.org/ or call 805-688-5804.
Lisa André covers Valley Life for Santa Ynez Valley News. 
Be the first to know
Get local news delivered to your inbox!