Used as a battle weapon in the northern Phillipines, the headhunter ax dons an extremely sharp, curved edge, pointed ends and a stub two-thirds of the way down the shaft for grip.
Santa Ynez resident and part-time bladesmith Jordan Kepler in mid-October was tasked with fabricating such an ax as a contestant on the History Channel's "Forged In Fire" show, where he claimed the title of champion on episode 10, season 8.
"I was definitely thrown into the fire," said Kepler, recalling the grueling competition that was filmed over the span of nearly a month. 
Kepler's intrigue of sharp knives began at the age of 8, where he would tote around a red Swiss Army knife during his childhood years that were spent camping, playing at his family's Oregon home and whittling wood — usually into sharp objects.
After attending Cal Poly, where he studied industrial technology with access to an expansive metal shop, Kepler was faced with applying his knowledge in metalworking to knife-making when off-roading and camping became  meaningful hobbies.
"I said [to myself], 'Those big knives are expensive; I think I can make one,'" he said. "Then when we went camping friends started asking about mine, so I made more and they bought them."
"It's been a long-term goal of ours," said Alyce Barrick, "we just didn't know it would happen so soon, especially during a pandemic."
With greater knife-making skills and confidence, Kepler submitted his application to become a contestant on "Forged In Fire" a year ago. He was informed in midsummer that he had been accepted after successfully completing a skills prescreening with show producers, which he referred to as a sort of "a show-and-tell" process. 
Production, however, was slowed due to the COVID-19 pandemic before filming finally picked back up in mid-October.
Kepler found himself among a total of four contestants on the set, surrounded by metal forging tools, equipment and plenty of nerves.
In rounds one and two, Kepler and his competitors were given freedom to produce a signature blade and handle. At the end of each round, those weapons that were judged to be the least satisfactory were surrendered and contestants left the competition.
Themed "Perfect Timing," the challenge required bladesmiths to choose between different forging techniques, each with separate time limits.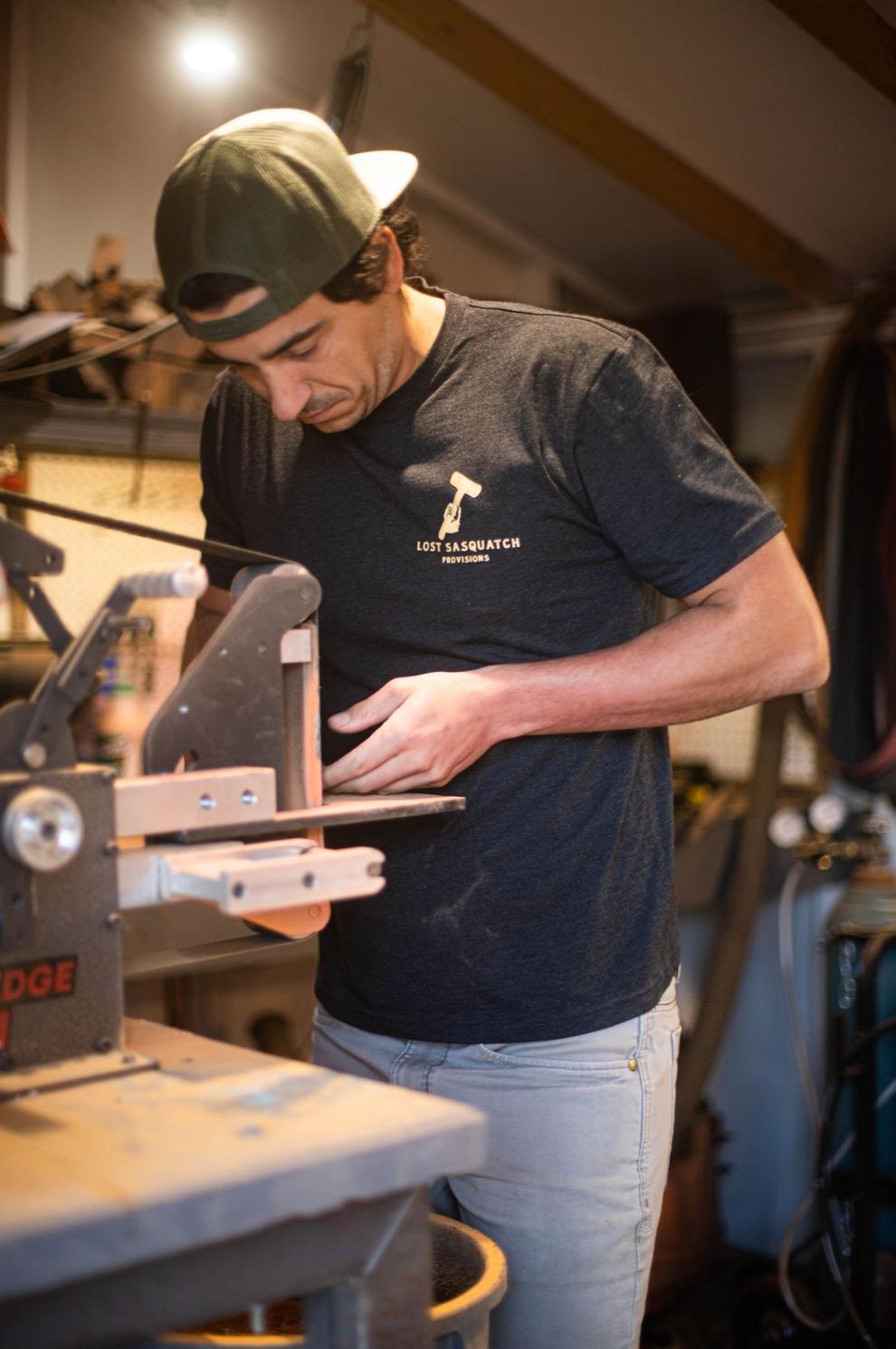 "They kept taking time away from us," Kepler said, remembering how the show found ways to push contestants beyond their limits.
Despite a stressful four days of filming each round, Kepler said show hosts would often razz him for his ceaseless smiling. 
"They said that I smiled more than any contestant they'd ever seen," he said. "So they kept calling on me."
Kepler's weapon, a sundial wood handle and recurve bowie blade, made the cut and sent him into the final round where he would face his last standing challenger.
In the final round, the last two contestants were sent to their respective homes and forges to build a more intricate weapon: a headhunter ax.
Thinking that he might be able to catch up on some sleep before filming the final round, Kepler was informed that film crews would be at his home in three days. 
"I don't think I slept that whole month," Kepler said.
A stream of revving engines drove slowly past Shaw's residence as he sat in his front yard, smiling and waving at the spectacle dedicated to his military service and ninth decade of life.
He got to work at his Santa Ynez forge with provided materials while wondering if his competitor would outbuild him.
Both fear and ambition pushed Kepler to go the extra mile and undertake a more advanced forge welding technique, casting Damascus steel, a pattern weld that forges together different types of steel to produce a structurally sound blade.
"It's also more artistic and looks a lot nicer," Kepler said. "It has a little bit more soul, too."
Kepler was focused on passing the famous "kill test" performed by show judge Doug Marcaida, as well as a strength test conducted by David Baker, also an expert in weapon making.
Once time was up, Kepler and his challenger left their homes to return to the show's set to find out who would be named champion. 
"It all kind of came down to making it through all the strikes," said Kepler, referring to the testing phase. "We both got past the kill test."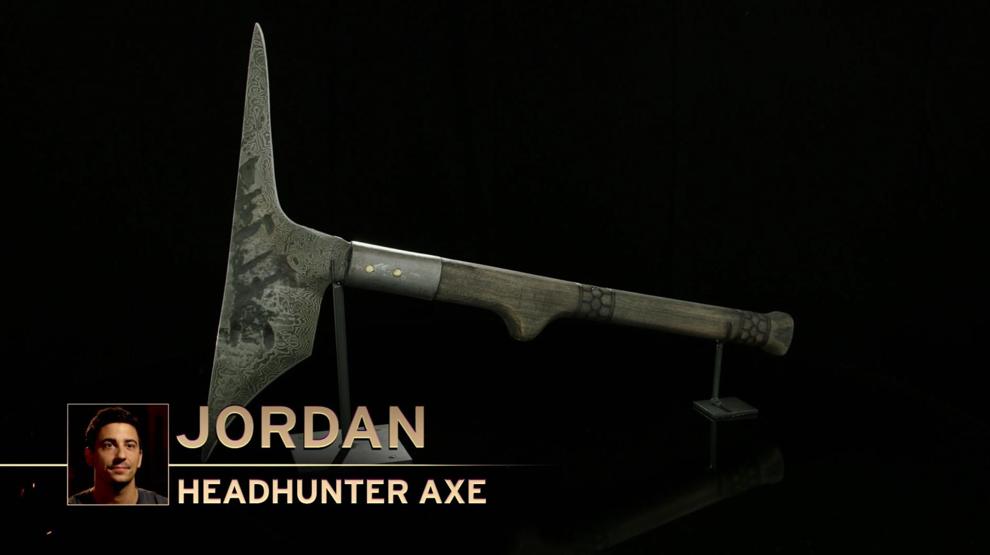 Kepler's ax proved stronger in the end, chopping through fibrous bamboo and breaking a part a cattle's skull with multiple strikes. His challenger's ax handle fell off on the last strike of the cattle skull.
"I was shocked," said Kepler, recalling how excited he was to receive not only a $10,000 prize but the title of champion. "I finally got to go home and sleep and not have night terrors that my ax would fail."
Displayed among prior winning blades, Kepler's ax remains on the show's set at an undisclosed location.
Kepler's hopes are to eventually turn his love of forging knives with his own company, Lost Sasquatch Provisions, into a full-time career.
"It's really fun to [make knives] and have people take them on adventures and go camping with," Kepler said.
To learn more about Kepler's artistry, visit www.lostsasquatch.com.
Santa Ynez resident Jordan Kepler also organizes statewide quarterly cleanups. In this photo, Kepler is seen in Joshua Tree, where 300 to 400 …
The series of plays to be presented will be live-streamed via Zoom and will include productions The Mountaintop, Into the Breeches!, Two Degrees, and Fade.
Owners and brothers-in-law Adam Firestone and David Walker in early 1996, launched their humble pursuit of the perfect beer after acquiring a second-hand brewhouse from a junkyard in Los Angeles. 
In a last push to fund the $30,000 project, City of Solvang is requesting community assistance with raising the remaining portion of a $10,000 financial goal set by local pickleball enthusiasts and supporters.
Lisa André covers lifestyles and local news for Santa Ynez Valley News and Lompoc Record. 
Be the first to know
Get local news delivered to your inbox!