Vino de Suenos, which translates to "Wine of Dreams," is one of the biggest fundraisers of the year for nonprofit People Helping People. And this year's 11th annual wine release celebration will be no different.
To celebrate the hard work of farm and vineyard workers throughout the Valley, the public is invited to attend the Nov. 10 annual benefit at the Santa Ynez Valley Marriott in Buellton from 3-6 p.m. This year, 12 highly-acclaimed Santa Barbara County wineries are donating wines bottled under the exclusive "VDS" label, which will be available for tasting and sale at the release celebration.
Vino de Sueños, the brand name for PHP's wine series, made its debut in November 2008. It was originally organized by a small, committed group of premium winemakers with a mission to assist local farm and vineyard workers. The founding wineries were Alma Rosa, Buttonwood, Clos Pepé, Feliz Noché, Foxen, Longoria, and Presidio.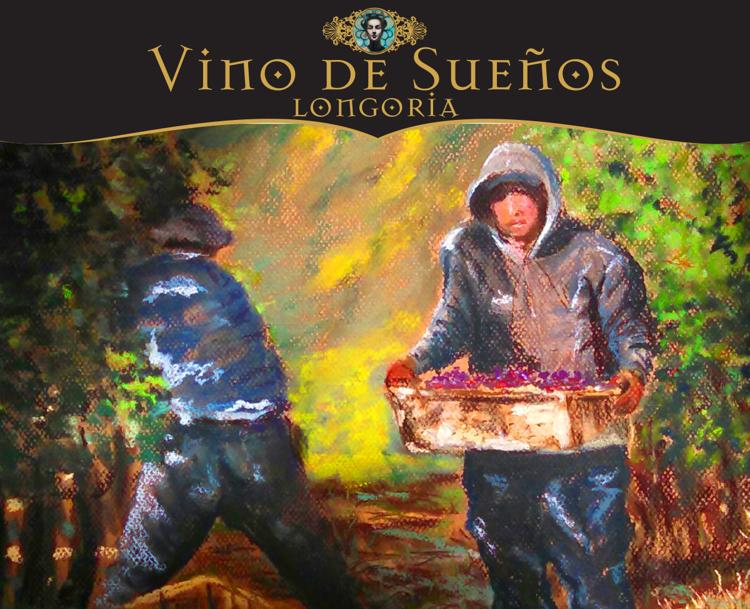 PHP was selected as the beneficiary due to the large number of farm and vineyard workers they assist. 
Dean Palius, PHP CEO, stated that the agency serves nearly 1,000 farm and vineyard workers and their family members each year in the Santa Ynez and Los Alamos Valleys.
"All in all, the services cost in excess of $250,000 and we simply could not afford to serve all of those in need without the donations of our winemakers and lead sponsors, the Santa Barbara County Vintners Foundation, the Santa Ynez Band of Chumash Indians Foundation, Rabobank, Coastal Vineyard Care Associates, All American Label, and Terravant."
Palius said that the annual event along with wine sales raise money to underwrite the cost of services furnished to vineyard and farm workers by the organization, which promotes self-sufficiency and helps families and individuals of limited means through a wide range of services during financial crisis. Assistance available includes food, nutrition education, homelessness prevention, health care, youth mentoring, and alcohol and drug abuse prevention.
Since 2008, the VDS community fundraising event has seen successes; including last year, when the event grossed $53,000. This year, VDS is hoping to gross $55,000, said Palius.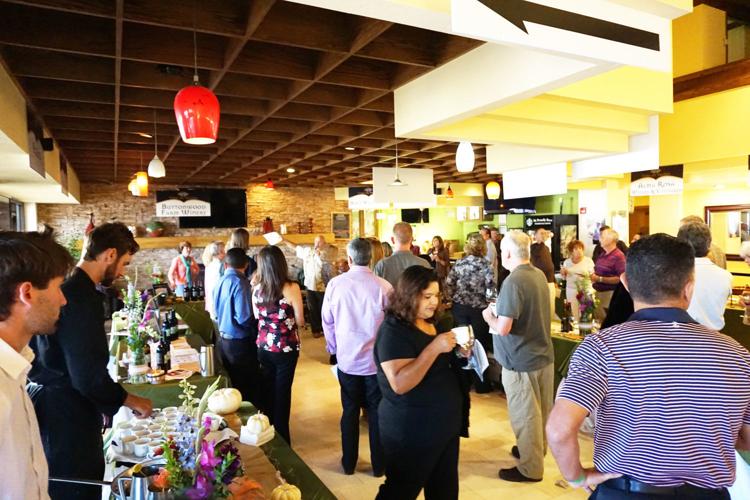 VDS wines are specially discounted for the event, according to Becky Barieau, VDS event chair. As such, attendees will find individual white and red wines that meet both taste and pricing needs, she says. Chardonnay, two Sauvignon Blancs, Pinot Grigio, two Syrahs, five Pinot Noirs, and a red Rhone blend will be priced to sell; and for the first time this year, Barieau said there will be VDS labeled magnums for sale. White wine and red wine 6-pack samplers and individual cases will also be available for further discounted prices.
"We are very excited to announce our 2018 lineup of wineries: Au Bon Climat, Brander, Buttonwood, Dierberg, Foley, Foxen, Ken Brown, Longoria, Quail Crossing, Riverbench, Stolpman, and Vogelzang," and the labels are of equal pride, says Barieau. 
Barieau explains that what makes Vino de Sueños wines so unique is that each winery produces their own VDS label that includes a reproduction of an original art piece.
"We have been extremely blessed each year to have so many local artists willing to contribute to this effort. What has resulted from the marriage of the winemakers and artist talents, is a series of wonderful wines with extraordinary labels that just jump off the bottle. These labels and the original works they represent are truly collectors items."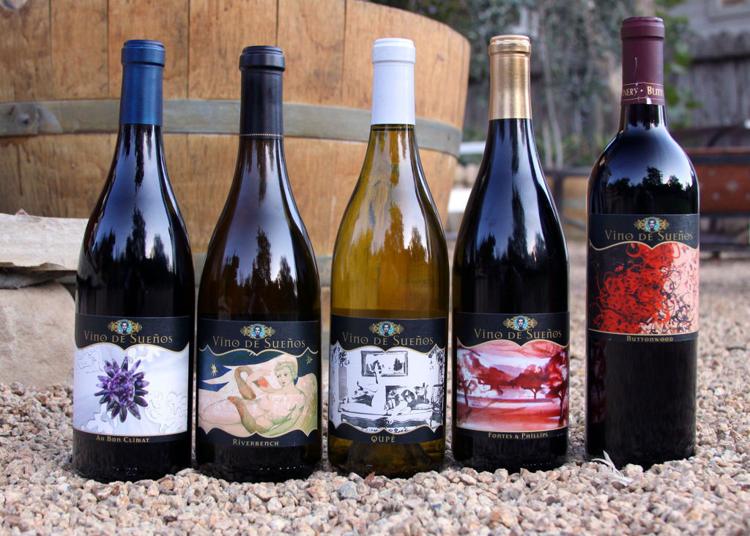 Artist Karina Puente originated the "dream" icon that appears on each Vino de Sueños bottle; and this year's original labels will be based on the art of Susan Belloni, Peggy Brierton, Chris Chapman, Jim Farnum, Kevin Gleason, Rebecca Gomez, Patricia Hedrick, John Iwerks, Renée Kelleher, Teresa McNeil MacLean, Sharon Tate, and Seyburn Zorthian. 
For the 11th year Kros Andrade, owner of UVA Design Studios, will design the coveted Vino de Sueños wine labels. Andrade said that creating the eye-catching labels is a labor of love.
"It really is a pleasure and a privilege to volunteer for this event; give back to farm and vineyard workers; and support a very worthy nonprofit like People Helping people," he said.
The artists' original works will be prominently displayed at the event and will be available for purchase via a silent auction. Art lovers can obtain a preview of the art and see artist biographies on the Vino de Sueños web site at www.vinodesuenos.com.
In addition to the wine tasting, wine sale, and art auction, the Nov. 10 release event will feature a silent auction of upscale lifestyle items and select wines, live music by the Complicated Animals (www.complicatedanimals.com), and appetizer stations catered by some of the top chefs on the Central Coast including Jeff Olsson of Industrial Eats and New West Catering, and Beto Huizar of The Landsby.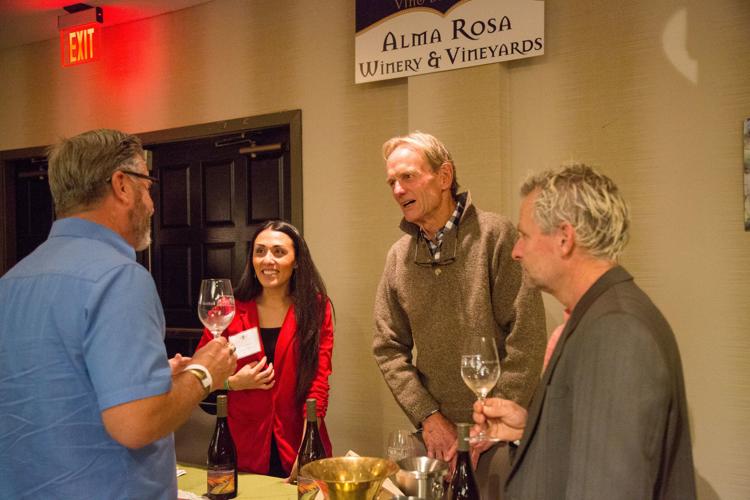 For the second year, PHP will also host an exclusive event within the event, the VIP and Patron Lounge. The private Lounge area features exclusive wine pourings by local winemakers and special appetizer selections from Chef Budi Kazali of the Ballard Inn and Gathering Table served in a comfortable and intimate setting. Decadence Fine Cakes and Confections will also offer wine based cookies for VIP guests designed to be paired with event wines. Individual VIP and various Patron level tickets are available.
General admission is $50 or $45 "early bird"; VIP and Patron tickets for Vino de Sueños are now on sale. To purchase tickets or for more information about the event, go to the Vino de Sueños website at www.vinodesuenos.com or contact Erica at Erica@syvphp.org or at (805) 686-0295. The public is invited to attend.
Be the first to know
Get local news delivered to your inbox!