Scott Cory, on June 30, will bring his eight-year run as superintendent for Santa Ynez Valley Union High School District to a close. He will leave behind a newly renovated campus and sports field, as well as a modernized educational model spurred on by the COVID-19 pandemic.
Cory announced his resignation on March 25, explaining that he had accepted an offer at another school district. He later confirmed that he will return to Plumas Unified School District, where he previously served as principal for a number of years.
"Everything is for a season," he said, "and it's just time for a transition. And that's OK."
His departure from the school district, he said, is in part due to "challenges" involving claims initiated by former staffers that the district later settled out of court.
Cory said that he feared all the "noise" had taken a toll on the very students he should be serving.
"The more noble purpose of leadership, particularly in a school setting, is to do what is best for kids," he further explained. "My hope is that moving forward, and six months after I'm gone, people are so pleased with whomever is sitting in this chair [that they ask], 'Who was the last person?'"
"I hope that's the case and that the board is firing on all cylinders, which trickles down to site administration, which trickles down to teachers, which impacts kids in the community," he said.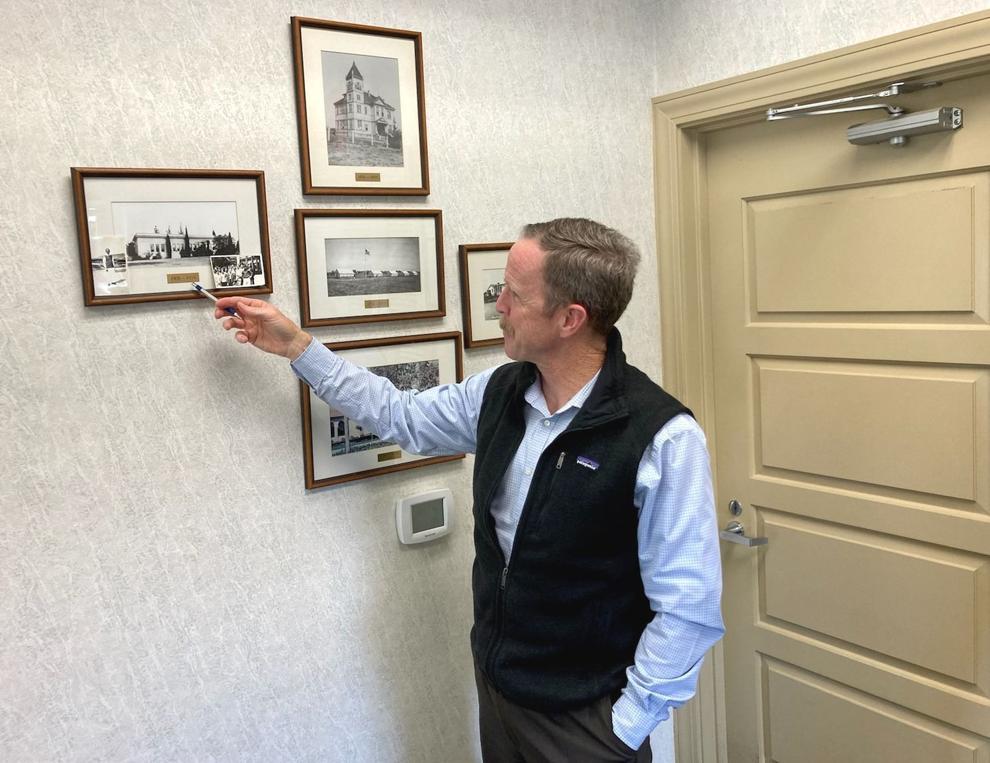 Hiring a new superintendent falls on the shoulders of the five district board members, Cory said.
He said he hopes the board finds a candidate "that they're 5-0 on, and brings a measure of unanimity to the board and helps them move ahead."
"My time between now and June 30 is all about teeing them up for success, and my successor as well," he added.
Renovations continue
Despite some turbulence, Cory said he is most proud of the school's successful emergence from the COVID-19 pandemic and the multimillion dollar campus renovations that continue to take place.
Under Cory's leadership, the high school in July 2019 broke ground on a modernization of its cafeteria and student center, and a replacement of the AstoTurf on the football field. The project, funded by $14.7 million in Measure K funds, was completed last August.
According to Cory, the work to renovate the school will continue after his departure.
"This fall we'll be in possession of $14.7 million in measure K funds and $8.3 million in eligibility with Prop. 51," he explained. "We're in line for that now; it's been a multiyear process." 
In December, the school will break ground on a $3 million dollar state-of-the-art culinary teaching and food production facility on campus funded by a state grant — the largest in the school's history, according to Cory.
The school's Career Technical Education Facilities Program is the recipient of the funding from Proposition 51, passed by state voters in 2016.
Next in line is an upgrade to the campus pool in 2023, paid for by the $730,000 in leftover Measure K monies, Cory said.
"We've been at or below budget in every project," he noted.
Details on the pool construction — and whether it will be a modernization or significant upgrade — are currently being worked out. 
"I hope to have a decision by June before I leave so at least that direction will be set," he said. "Also, so my successor can come in and know where that [project] is going."
SYVUHS post-COVID
Cory said a return to some normalcy after the last year of COVID-19 has been a long road fraught with challenges that have made for a better school, including the modernization of its learning model and major shifts in personnel.
He said due to the health crisis, the district was forced to reinvent itself, resulting in the addition of digital products that allow for more flexible learning for a greater number of students. 
"To think that on Friday, March 13, we were doing normal school and Monday, March 16, we were completely distance learning," Cory said, recalling how school systems were upended. "That is still so bizarre looking back at that. It feels like it's been way more than a year. COVID time was like dog years."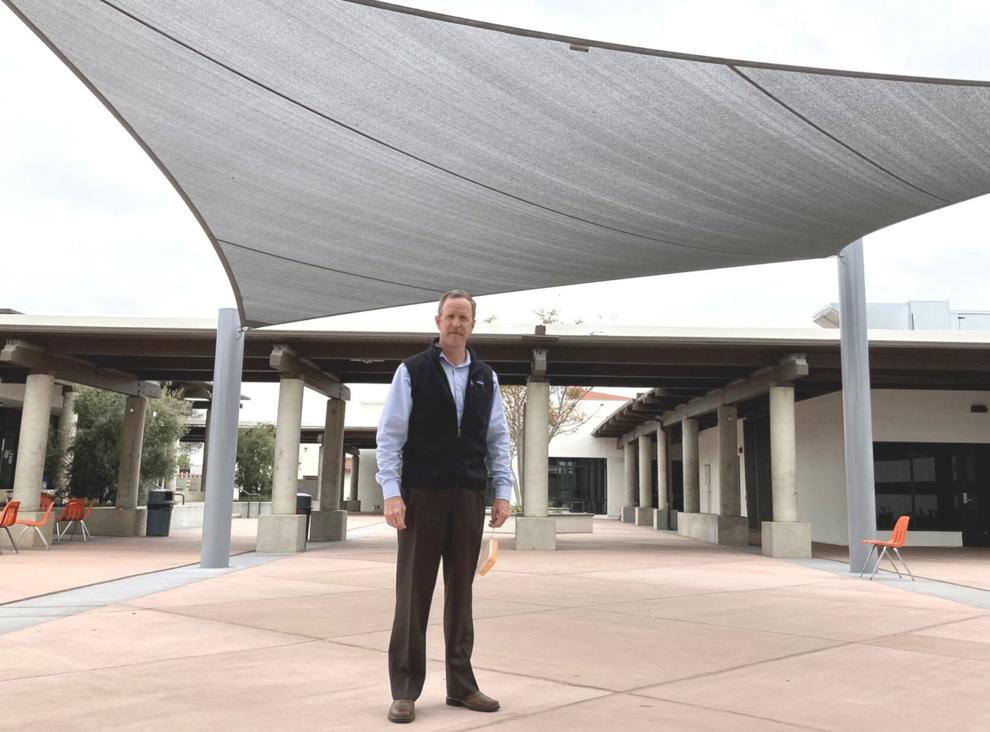 In spite of two unprecedented academic years, Cory believes students will benefit in the long run as a result of all they've endured.
"[Students] have been through so much, but I think they're going to be better off as adults in impacting the world when they're done here," he said. "The world can be a little crazy and its going to need good leaders; and I think the next generation of adults coming out of here us going to rise to that occasion."
With the recent hire of Principal Michele Borges, and a new health and wellness coordinator among staff members, Cory said his successor will be joining a dynamic leadership team that "is ready to go."
"Some of the finest people I've ever known and worked with have worked here at this school," Cory said. "That part will always be with me."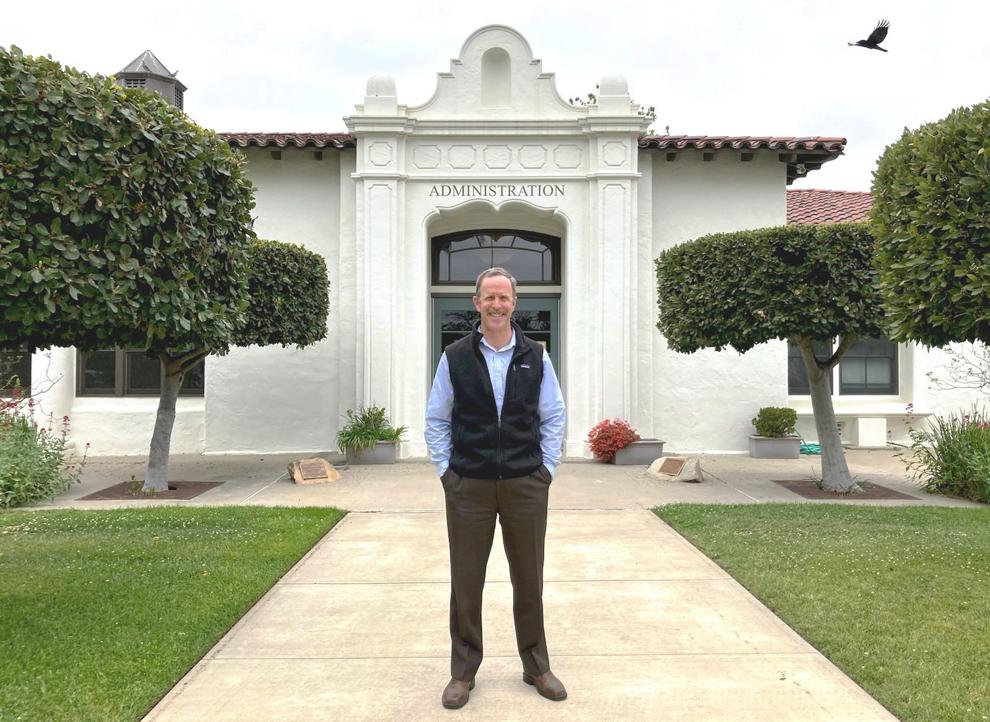 The Santa Ynez Band of Chumash Indians Foundation has delivered $100,000 in donations to Santa Ynez Valley schools to help them meet high-tech…
The year-long improvements project targeted the cafeteria, student center and football fields, all of which, will be ready for students upon their return to campus on Aug. 13.