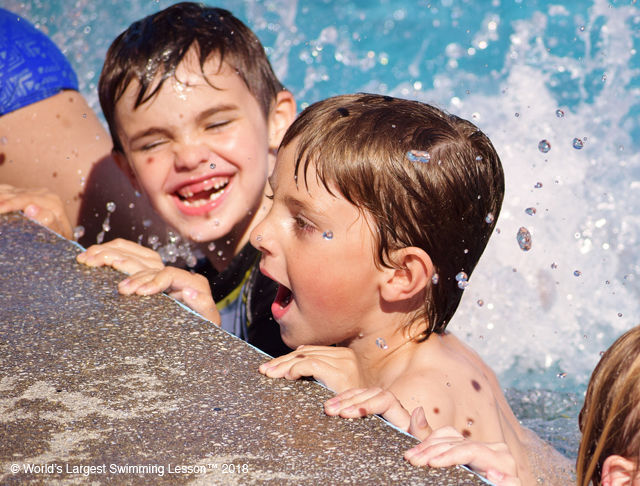 Stuart C. Gildred Family YMCA in Santa Ynez will host the World's Largest Swimming Lesson (WLSL), Thursday, June 21 from 3 to 4 p.m.
The event will attempt to break the world record for largest swim lesson — the record to beat was set during the 2017 WLSL event with 41,068 participants from 26 countries. 
The World's Largest Swimming Lesson™ was created in 2010 by the World Waterpark Association, a global event supported by aquatic facilities, waterparks, pools, swim schools, YMCA's, among others. The WLSL event serves as a platform to help the global aquatics industry work together to build awareness about the fundamental importance of teaching children how to swim to prevent drowning, the leading cause of unintended injury and death for children ages 1-4 in the U.S.
Register your child for the event by calling or visiting the YMCA's welcome center. This event is free and open to the community. For more information contact Aquatics Director, Gregory Hughes at gregory.hughes@ciymca.org.
Lisa André is the Lifestyle Editor for the Santa Ynez Valley News. You can follow her on twitter @LAndreSYVNews