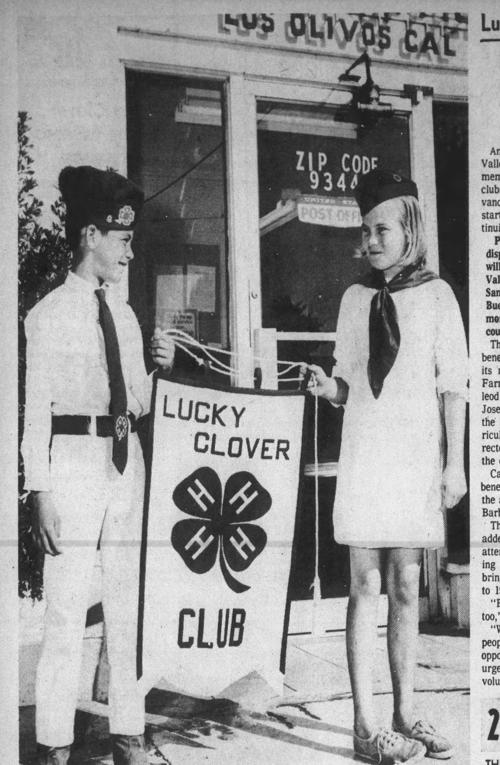 As published in the Oct. 2, 1969, issue of the Santa Ynez Valley News:
Benji Lopez, 10, and Theresa Beaulieu, 11, second and third year members, respectively, of the Lucky Clover 4-H Club will be among the more than 1,000 4-H'ers in Santa Barbara County who will join in the celebration of National 4-H Week starting next Monday. They and fellow Lucky Clover 4-H members will be recognized for their achievements on hometown beautification and conservation projects at a Southern California 4-H Community Pride Conference Oct. 11 to 12 at Idyllwild. Benji and Theresa are pictured in front of the Los Olivos Post Office, which Lucky Clover members helped to landscape.
Every Thursday Santa Ynez Valley News editors will reach into the newspaper's 90-years of digital archives to offer you "Throwback Thursday," reminiscing about the rich history of the Santa Ynez Valley. To access this memory and more, subscribe to SYV News digital archives at SYVNews.com/archives.
Be the first to know
Get local news delivered to your inbox!