Thursday, Feb. 20, 1948, No. 15: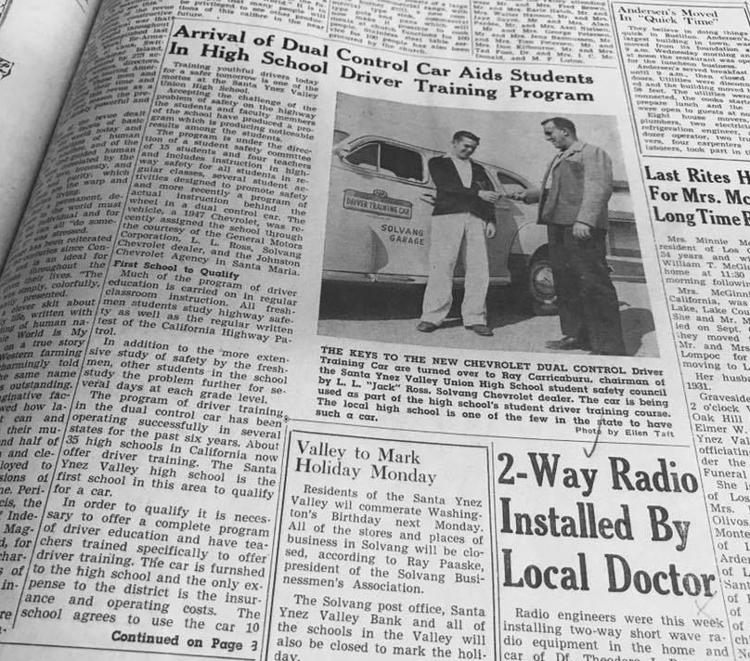 "Training youthful drivers today for a safer tomorrow is one of the mottos at the Santa Ynez Valley Union High School.
"Accepting the challenge of the problem of safety on the highway the students and faculty members of the school have produced a program which his producing noticeable results among the students.
"...The vehicle, a 1947 Chevrolet, was recently assigned to the school through the courtesy of the General Motors Corporation, L. L. Ross, Solvang Chevrolet dealer, and the Johnston Chevrolet Agency in Santa Maria.
"...The program of driver training in the dual control car has been operating successfully in several states for the past six years. About 35 high schools in California now offer driver training. The Santa Ynez Valley high school is the first school in this area to qualify for this car..."