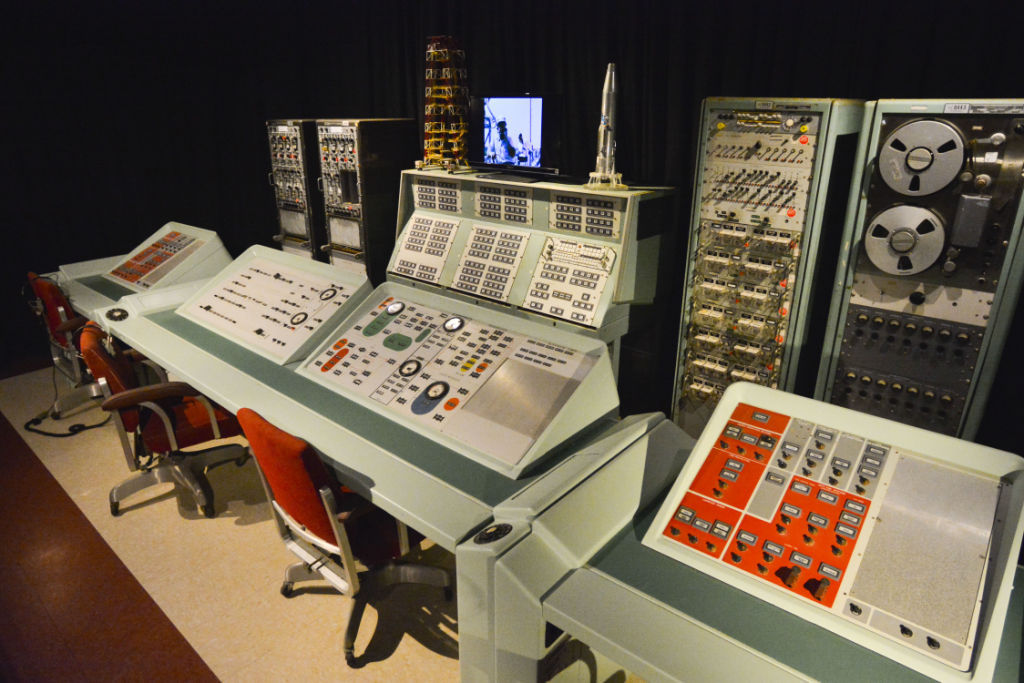 When Jay Prichard first entered the main building at Vandenberg Air Force Base's Space Launch Complex-10 nearly 23 years ago, the Air Force veteran likened the scene to cracking open the vault of a time capsule.
"I pried that door open with a crowbar in June of 1992 because it was literally rusted shut," Prichard said this week while standing in the nondescript building that, prior to his crowbar, had essentially gone untouched since 1981.
Once inside, Prichard discovered all kinds of equipment and artifacts that helped to tell the story of not only Vandenberg's history but also the history of an era in which the United States began to explore its space capabilities during the tense Cold War.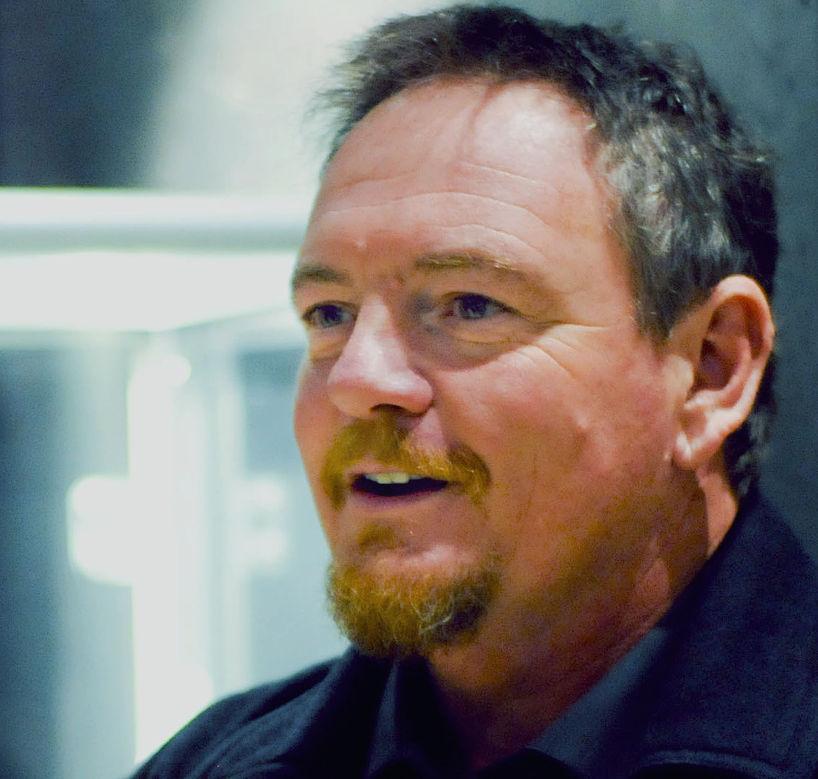 In the decades since then, Prichard — who has described his job as a mix between Indiana Jones and Bill Nye the Science Guy — has spent countless hours transforming SLC-10 into the base's Space and Missile Heritage Center, a museum-style facility that is VAFB's only National Historic Landmark. Prichard leads tours of the center, to both airmen and civilian visitors, and shares many of the stories housed within.
"All the pieces are very unique and they're very specific to Vandenberg," the longtime curator said. "Nowhere else in the Air Force and nowhere else in the world will you see these particular configurations and these particular pieces. And nowhere else can you hear these particular stories."
The buildings that make up the heritage center hold a lot of the Cold War-era equipment that was used at SLC-10 in the 1950s up until its final launch in 1980. The main room introduces visitors to the Thor rocket program, which was the first in a family of space vehicles that became the now-used Deltas.
Other artifacts include launch consoles, rocket engines, re-entry vehicles, audiovisual and computer displays, Cold War radar-detection devices and even a set of launch keys.
"A lot of people like these because they like to play Dr. Strangelove," Prichard said of the keys, referencing the cult 1964 film, "Dr. Strangelove or: How I Learned to Stop Worrying and Love the Bomb."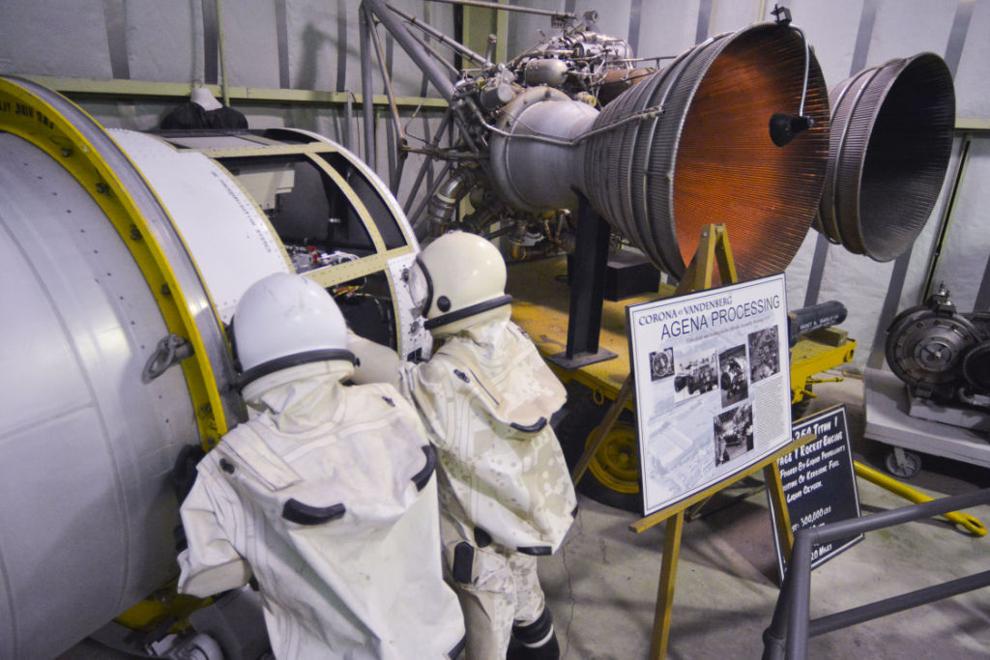 The artifacts in the center elicit a range of responses from visitors, particularly among those who worked on some of the equipment.
In the main exhibit room is a panel that contains a series of numbers that were once used as codes to launch rockets. The standby code during the machinery's heyday was always straight 7s. Prichard said he sometimes will flip some of the numbers before a tour just to see if any member of the group once worked with the machine.
"If a missile guy walks by and sees that panel with a code on it, he can't help himself," he said, noting that the person will always flip the numbers back to all 7s. "They have to fix it."
Larry Hill, another former airman who now works in public affairs on VAFB, said that public tours of the facility were scaled back over the last three years due to budget cuts. Just this week, though, he said he began taking applications for what he hopes will become a once-a-month two-hour tour — on the third Tuesday of each month — for up to 40 members of the public.
"I have really made an effort to get people out there as much as possible," he said.
The SLC-10 site sits about 9 miles from VAFB's main gate. After the pad was essentially shut down in 1981, it was selected in 1986 as a National Historic Landmark by the U.S. government. It is one of just eight such designated areas in Santa Barbara County, and is one of only two, along with La Purisima Mission, in the Lompoc area.
Joseph T. Page II said the center and Prichard were particularly helpful for him as he worked on his recently published book, "Vandenberg Air Force Base," which is part of Arcadia Publishing's "Images of America" series.
Page is also a former Air Force missileer and said he got personal joy out of seeing some of the components that he worked on in North Dakota on display in the heritage center.
"Even with it being a National Historic Landmark and all the cool things they have there," he said, "having the ability to bring your parents, or your kids or your spouse — you can't always take them to your worksite, but to be able to bring them here and tell them that this is something you worked on, that's pretty cool."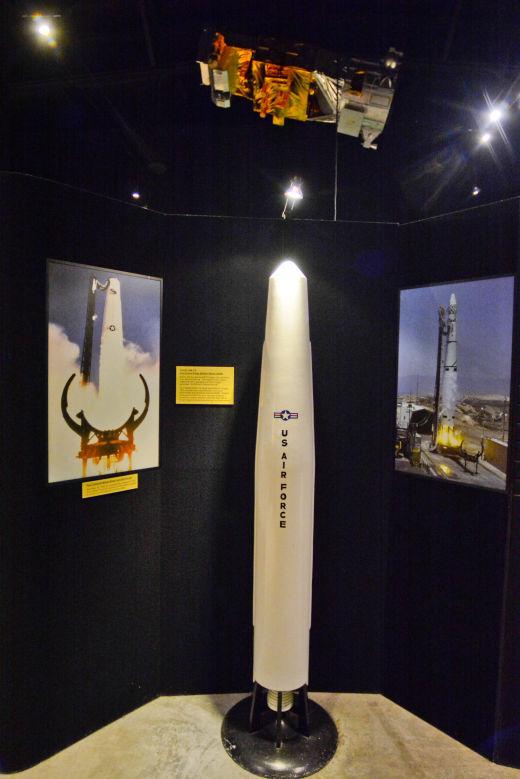 Prichard, who grew up near the Space Coast in Florida and said that he's been interested in space exploration as far back as he can remember, said he particularly loves giving tours to school groups. Students come from all over the world, he said, and range from "fourth grade to Ph.D."
"A lot of times kids complain about school and say, 'When am I ever gonna use this stuff?'" he said. "I love when those kids come out here and we talk about that, because I tell them 'Today's the day. Today's the day that all that stuff in math has meaning. Today's the day that all that stuff in science class has a practical application, so we're gonna connect those dots.'"
Prichard added that he also loves leading class tours for airmen, whom he said "get woven into the tapestry" of the base's history.
He is quick to point out, however, that the history contained in the heritage center is not solely Vandenberg's.
"It's not just a Vandenberg story, it's a Central Coast story," he said. "These unknown, unsung heroes, they're our neighbors and they live in our communities in Lompoc, the Village, Orcutt, Buellton, Santa Ynez, all over. This Central Coast made this happen and it changed the world from a technological perspective in many ways."
Willis Jacobson covers the city of Lompoc for Lee Central Coast Newspapers. Follow him on Twitter @WJacobsonLR.
Be the first to know
Get local news delivered to your inbox!