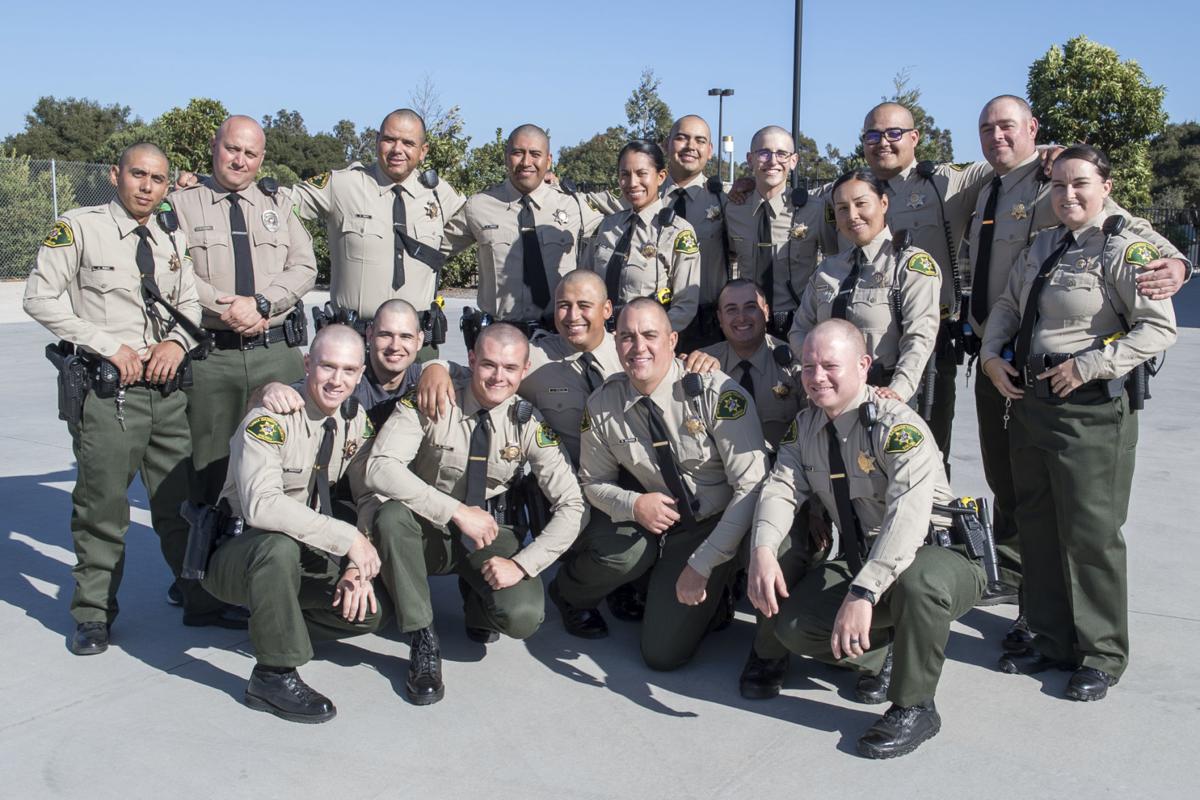 One of the survivors of the Borderline Bar and Grill shooting in 2018 graduated as a Santa Barbara County Sheriff's Office custody deputy during a ceremony where he was commended for his bravery and heroic actions.
Knapp was present at the Thousand Oaks bar when a shooter walked in and killed 13 people on Nov. 7, 2018, including the gunman and Ventura County Sheriff's Sgt. Ron Helus. 
At the ceremony, Santa Barbara County Sheriff Bill Brown gave a keynote speech recounting Knapp's actions at the bar. 
According to Brown, Knapp witnessed the perpetrator shoot both a girl working at the front desk and the person behind her.
During the shooting, Brown said Knapp attempted to save and guide as many as he could out of the bar, pushing people to cover behind a pool table and waiting for an opportunity to get them out. 
When the shooter was reloading, Brown said Knapp guided others to the smoking patio of the bar and over a fence into the parking lot. Knapp spotted a California Highway Patrol officer making a traffic stop and alerted the officer to the shooting. 
Knapp also helped injured individuals to an area of safety, Brown said. 
Later, Brown added, Knapp learned that one of his friends and several people he knew were killed in the shooting. 
"His actions exemplify the Santa Barbara County Sheriff's Office's guiding principles of caring, courage and service," Brown said. "Custody Deputy Knapp is to be commended for his bravery, quick response and heroic actions." 
Other graduates from the Sheriff's Office included Victor Anaya, Jonathan Boone, Jorge Delgadillo, Alicia Duran, Austin Eckardt, Mason Henslin, Jimmy Jimenez, Kristen Mahurin, Paul Manoogian, Oscar Marentes Jr., Matthew McFadden, Julian Muniz, Jose Robledo III, Ulysses Salazar and Mayra Zuniga. 
Mahurin was class valedictorian and follows in her parents footsteps, who are both retired custody lieutenants. Duran was awarded the Ron Battles Award by the Santa Barbara County Deputy Sheriff's Association. Eckardt was awarded the Leadership Award presented by the Santa Maria Elks Lodge 1538. 
In total, 18 graduated from the CORE class, including one Lompoc Police Department jailer and one independent custody deputy. 
Graduates were required to complete 243 hours of instruction, which included emergency planning in a custody facility, report writing, ethics, investigation procedures, classification of inmates, contraband detection, arrest and control, physical training and direct supervision training.