After 14 years in Buellton City administration, six as city manager, Marc Bierdzinski is swapping his suit and tie for cleats and a golf club.
"Buellton is a very well run, efficient city due to the leadership from the City Council and the staff we have in place here. This city is run as a team from the City Council, city manager to staff. They work together under policies and regulations set by the city as desired by the residents of Buellton," Bierdzinski said.
Bierdzinski gave notice in January, giving the city six months notice to fill his shoes before he joins his wife, Sandy Bierdzinski, in retirement.
"They jumped right on it with recruitment and interviews," he said.
The City Council on Thursday approved hiring Scott Wolfe, who has three decades of experience with local governments and is currently the planning director and deputy city manager of Westlake Village.
His first day on the job will be July 1, said City Clerk and Human Resources Director Linda Reid.
"The new city manager will come into a city with a stable financial base. We have our general fund, our reserves, a surplus, a sheriff's contract in place and we're transitioning the library to a contract with Goleta City Library. I hope the new person realizes what a great staff they have. They all know their jobs. They do it well. A new person can come in and enjoy a direct, smooth transition," Bierdzinski said.
At his final State of the City address in February, Bierdzinski said the city had about $7.5 million in revenues against $6.6 million in expenses. Much of that revenue comes from taxes, and the expenses are kept down in large part because the city contracts with outside agencies for many of its services, he reported. Of particular note, he said, are the city's contracts with Santa Barbara County for law enforcement and fire services.
"Most important, he's worked hard to keep our city of Buellton safe and fiscally sound," Mayor Holly Sierra said. "After some years of service to our community, it's time for Marc to relax with his wife, Sandy, and get on with the next chapter of his life."
He's also left an impression on his peers.
Though new to the area, Solvang City Manager David Gassaway said he was impressed by Bierdzinski's openness, welcoming nature and the atmosphere he's leaving behind.
"I appreciate him reaching out to me. He's been really great to me. He was the first to reach out, offer support. From what I can tell, he's done a great job in Buellton," Gassaway said.
Bierdzinski wasn't a weird kid who dreamed of becoming a city planner. Instead, he was the weird kid who studied geology before moving into city planning. He served as planning manager in Santa Maria for 15 years, began as Buellton's planning director in 2005, and took the city manager's position in 2013.
Through his years with the city, he said he's enjoyed the planning process, working with residents and the council to shape the future, and "working together with residents to work within the rules to get to 'yes.'"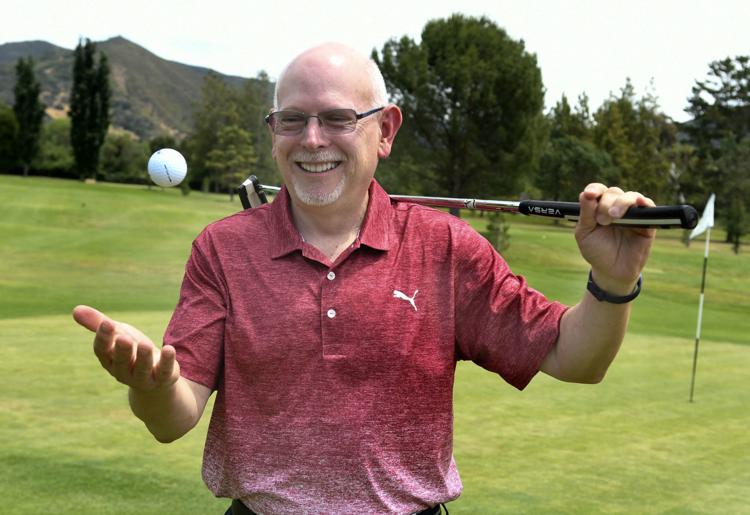 Among the city's most remarkable achievements during his tenure, he said, were: a transparent finance department with reports published online; balanced general fund with surplus; providing customer service through responsiveness to residents; transitioning the library from Santa Barbara Library to Goleta City Library management; providing a range of housing choices including apartments, condominiums and single-family residences; and the 2017 adoption of the Avenue of the Flags Specific Plan.
"I think the new council will be able to figure out where they want to go next. The priority should be Avenue of the Flags and economic development so we can get our downtown in place," Bierdzinski said.
Still, he returns attention to city staff.
"I'm most proud of this staff. They're the ones who actually do the work. I've provided the support and resources for them, then got out of the way to let them make things happen that needed to happen. They're a very talented staff and I was privileged and honored to lead," Bierdzinski said.