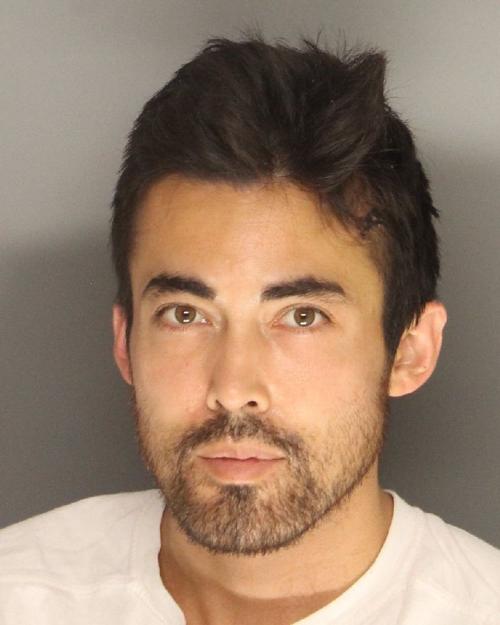 A Santa Barbara judge on Friday issued a gag order in the case of a man accused of murdering a Solvang mother and her two kids in a car crash on Highway 154, preventing officials from commenting publicly about the case.
John Roderick Dungan, 28, of Santa Barbara allegedly killed 34-year-old Rebecca Vanessa Goss Bley and her children, 2-year-old Lucienne Bley Gleason and 4-month-old Desmond Bley Gleason, in a three-car wreck near the Cold Spring Bridge on Oct. 25.
Dungan reportedly struck Bley's Chevy Volt with his Chevrolet Camaro head-on, causing the Volt and a GMC Yukon to catch fire, according to California Highway Patrol officials, who added that Dungan was seriously injured in the crash. 
Dungan was charged with three counts of murder and one enhancement related to a previous criminal case on Nov. 6. He pleaded not guilty on Nov. 20.
A man accused of killing a mother and her two kids in a fiery collision on Highway 154 last October is asking a judge to close the case to the public. 
During a Nov. 7 press conference, Santa Barbara California Highway Patrol spokeswoman Cindy Ponce said investigators believe he intentionally crashed his car into Bley's based on evidence gathered from witness statements and search warrants. 
Dungan's attorney Jeremy Lessem filed a motion for the gag order on Dec. 10, arguing further details released in the case could endanger his client's right to a fair trial, according to court records. 
Santa Barbara Superior Court Judge Thomas Adams approved the motion Friday, prohibiting those involved in the case, including attorneys, court officials and law enforcement, from making public statements beyond what is said in open court. 
In his motion, which went unopposed by prosecutors and local media, Lessem cited published comments that revealed previously unpublished details in the case. 
"While the origin and accuracy of this case information is not presently known to the defense, the dissemination of these details skew the jury pool in Santa Barbara against our client and are inflammatory and prejudicial in the extreme," Lessem wrote. 
Since his arrest, Dungan has appeared in a wheelchair wearing an orange jail jumpsuit and unshaven at court hearings.
A Jan. 6 order approved by Adams allows Dungan to shave in jail two days before scheduled court appearances as long as an electric razor is used under the supervision of the Santa Barbara County Sheriff's Office. 
Dungan's case is scheduled for a preliminary hearing setting at 8:30 a.m. Jan. 31 in Department 10 of the Superior Court in Santa Barbara.
COLLECTION: Most Wanted in Santa Barbara County
Sign up for our Crime & Courts newsletter
Get the latest in local public safety news with this weekly email.