A Latin phrase atop the arched public entry to the new Northern Branch Jail sums up a philosophy that's been incorporated not only into the way inmates will be treated but also into the very design of the facility.
"The idea is to keep [the inmates] from coming back," Jenkins explained. "We're not so Pollyanna to think they won't come back. We know some of them will. But we try to make the time between visits longer."
The Northern Branch Jail under construction on Black Road, just off Betteravia Road west of Santa Maria, has been designed using ideas Jenkins and custody deputies picked up through visits to jail facilities throughout the United States.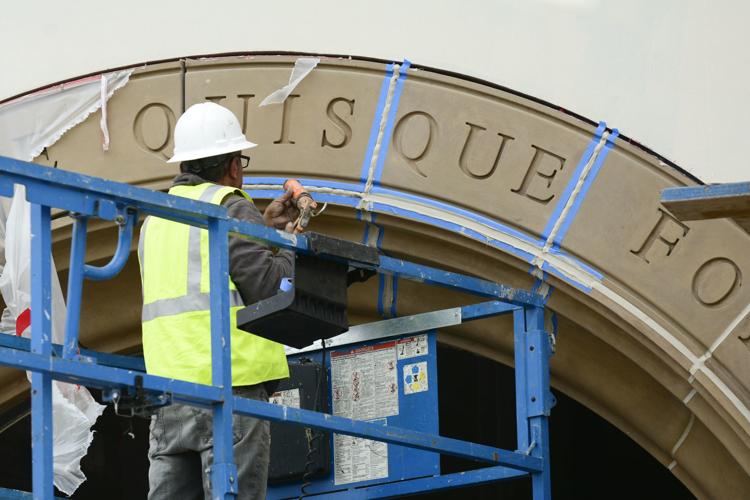 "I wanted to give them the building they want, not the building I want," Jenkins said. "This is the fourth of fifth iteration."
A year ago, he had hoped to have the jail open before the end of this month, but a number of issues that cropped up during construction have now pushed completion to December.
Still, the 75 to 120 workers on site during the day have made great strides in the last year, taking the facility from concrete walls with bare metal door frames to painted surfaces, dry-walled rooms, hung doors and carpeted floors.
"It's a lot of finish work," Jenkins said of what remains to be done.
Once the facility is deemed complete, the county will have 90 days to get it open, using that time to train custody deputies on the new technologies incorporated into the 134,000-square-foot facility and on "direct supervision," the way inmates will be handled.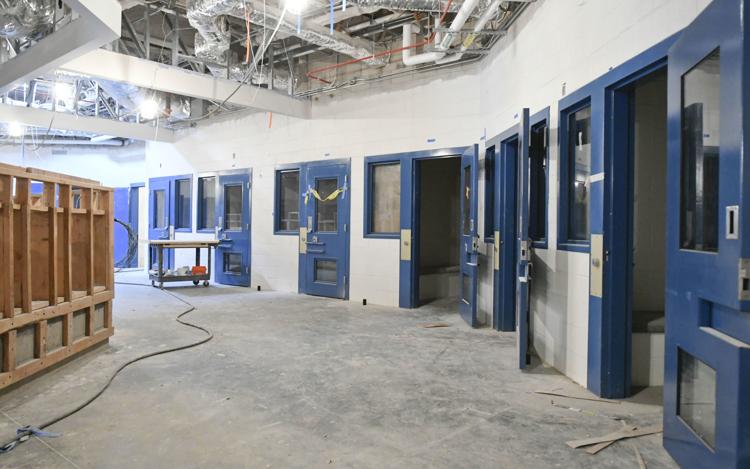 "The Main Jail is an 'indirect [supervision]' facility," Jenkins explained. "This is 'direct supervision.' It means [as a custody deputy], I'm inside the glass with you. … I can direct your behavior."
He said the idea is to help inmates learn how to function like good citizens inside the jail, which will translate to how they behave when they're released from custody, and that can keep them from being arrested again and returned to jail.
It's a philosophy and attitude that starts as soon as an arrestee is brought into the intake area, where they can sit in chairs in the waiting area or be locked into a cell while they wait to be processed in.
"If you act like an adult, we'll treat you like an adult," Jenkins said. "If not, we can put you in one of those cells."
The philosophy continues in the holding area, where inmates trade their street clothes for jail attire and wait to be assigned to a housing unit, where the philosophy is also applied.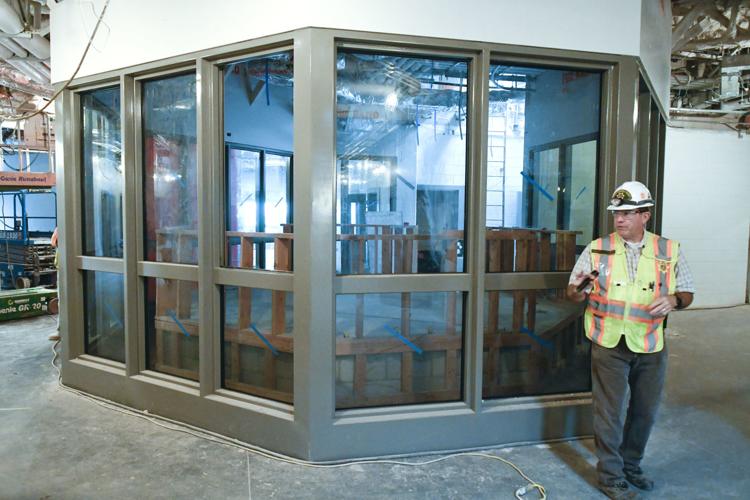 In one of the housing units for lower-risk inmates, Jenkins shows how a custody deputy will sit at a raised desk where he can see into every glass-fronted cell on two levels in the room.
This unit, with rust-red trim and a blue floor, will hold 64 inmates in a couple of eight-person cells and smaller ones in an arc around the open center area and the custody deputy's desk at the focal point, right next to a classroom and a private interview room.
"We have single, double, quad, eight-person and dormitory cells," Jenkins said. "If you're in a small cell, it's because you can't act like an adult."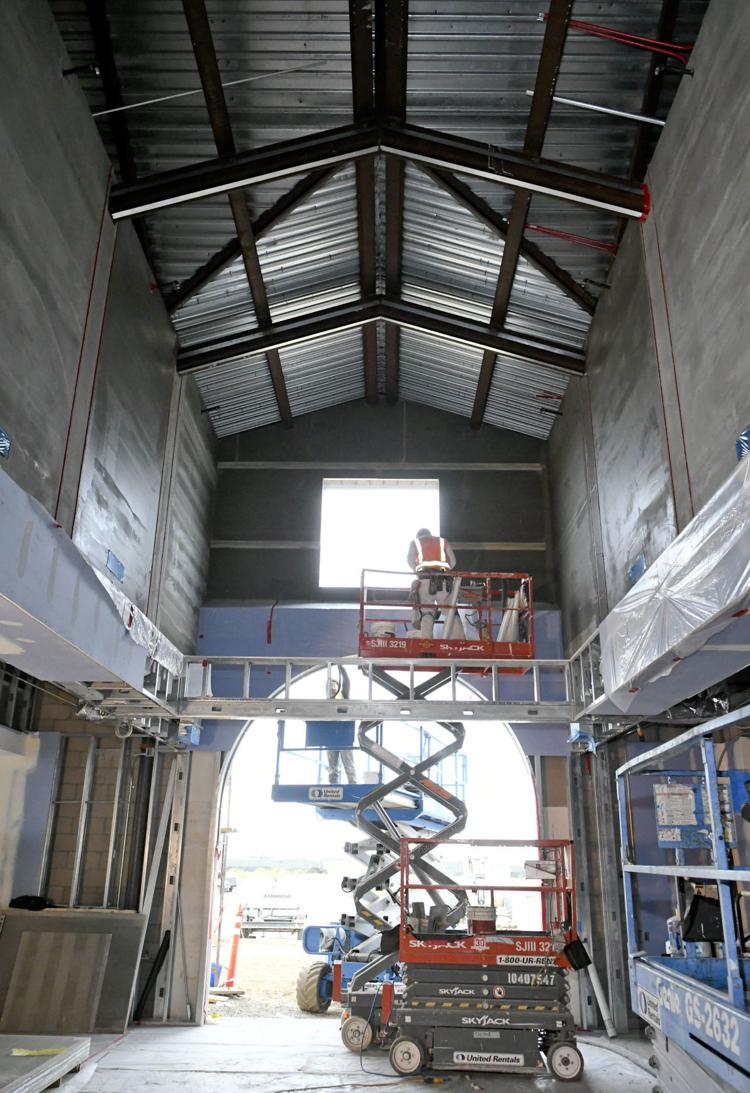 The center of the room will have furniture the inmates can arrange as they choose, large televisions with WiFi-connected headphones and a "drink bar" where meals will be served and drinks available.
Lighted with a combination of LED fixtures, solar tubes and light from the two-story windows facing a triangular dedicated exercise yard, this housing unit is painted in a way that makes it become another element in the rehabilitation philosophy.
"The colors might be associated with a type of tree," Jenkins explained. "You might be assigned to a redwood unit. Well, what are the attributes of a redwood? It's strong, it's tall. Or maybe the oak unit. An oak tree is strong, sheltering … .
"It's about adopting a different mentality," he added.
The jail will also have two vocational areas, one where the program has yet to be decided and the other with a program already underway where inmates train dogs to be adoptable.
"The skills needed to train a dog also train the inmate how to behave when he's released," Jenkins said.
Positive reinforcement will be the rule rather than punishment.
"In [older] jails now, you can discourage bad behavior," he said. "You have nothing to encourage good behavior. In this facility, we have a lot of ways to encourage good behavior."
Inmates also will have a better opportunity to stay connected to their families through video visitation, either through video setups in the public lobby or video streaming from a home computer, either of which can connect with video stations inside each housing unit virtually any time of day.
Sheriff's officials believe that will help released inmates reintegrate into their families as well as society.
Even the exterior of the jail is designed so it doesn't look like a jail, with a Spanish-style architecture that will be surrounded by only a simple six-foot chain-link fence.
"if you didn't know it was a jail, you wouldn't know it was a jail," Jenkins said. Eventually, the jail disappears into the community."
070319 Northern Branch Jail 03.jpg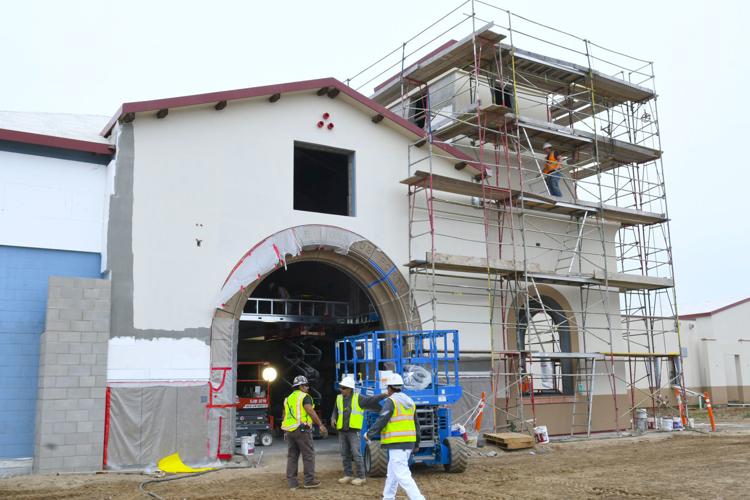 070319 Northern Branch Jail 01.jpg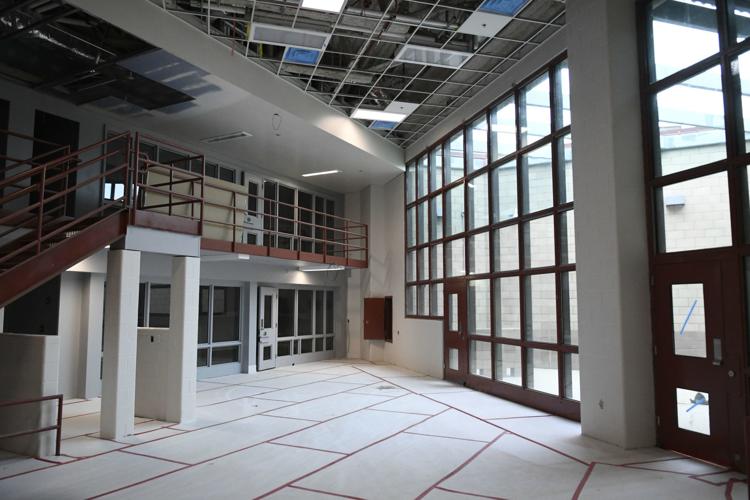 070319 Northern Branch Jail 02.jpg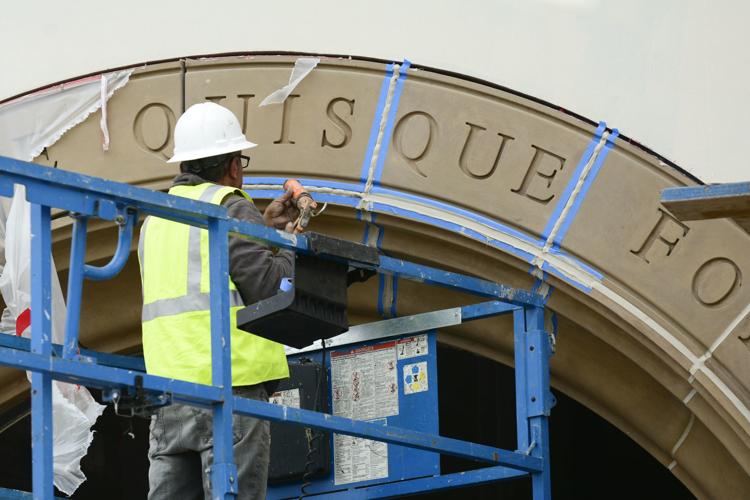 070319 Northern Branch Jail 05.jpg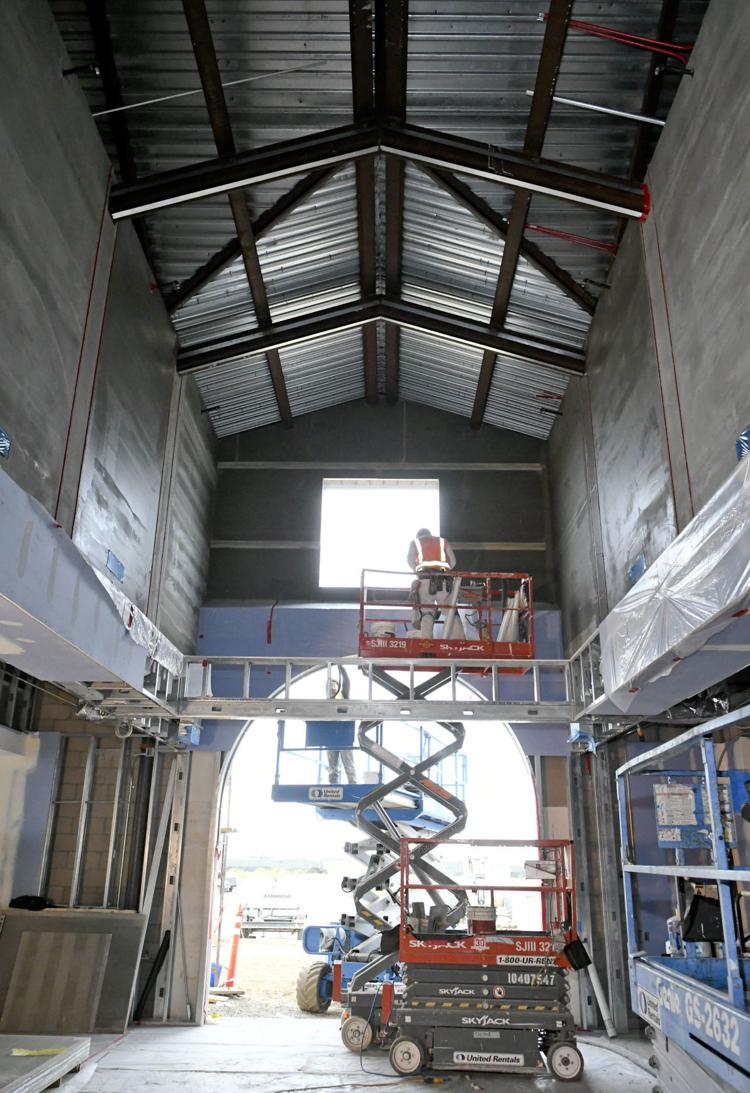 070319 Northern Branch Jail 06.jpg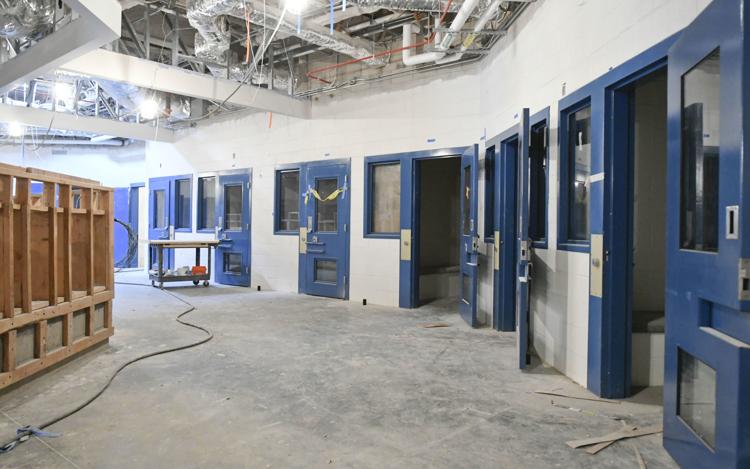 070319 Northern Branch Jail 07.jpg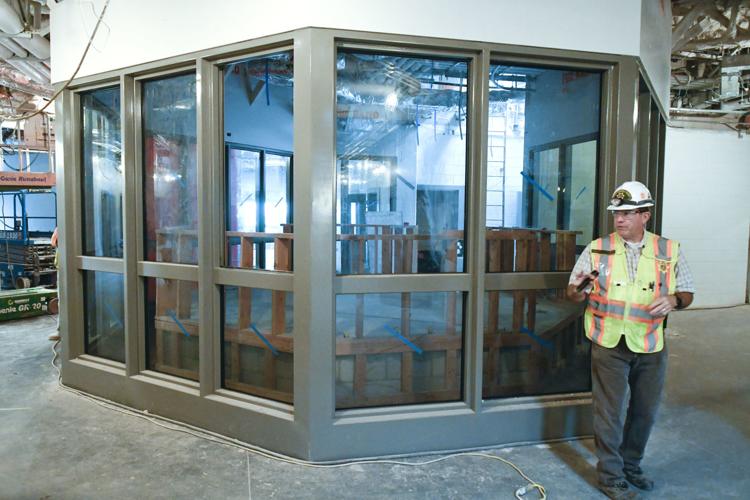 070319 Northern Branch Jail 08.jpg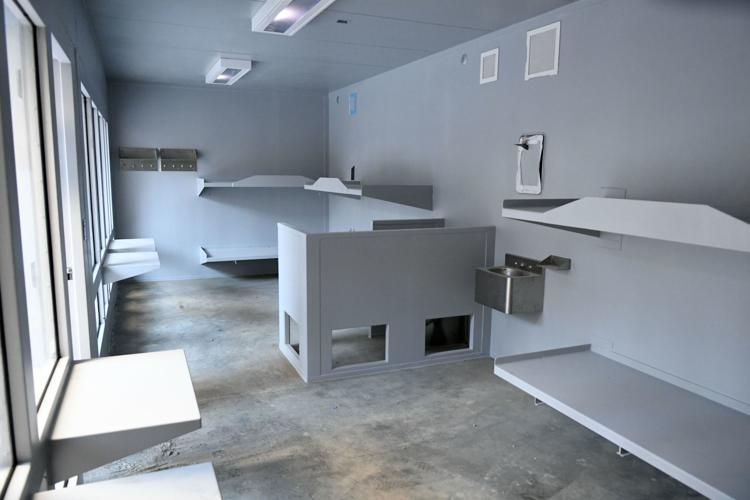 070319 Northern Branch Jail 09.jpg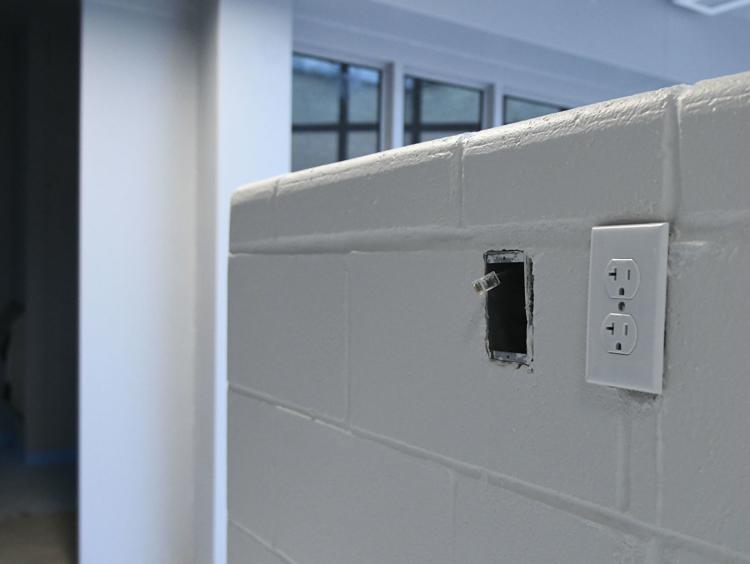 070319 Northern Branch Jail 10.jpg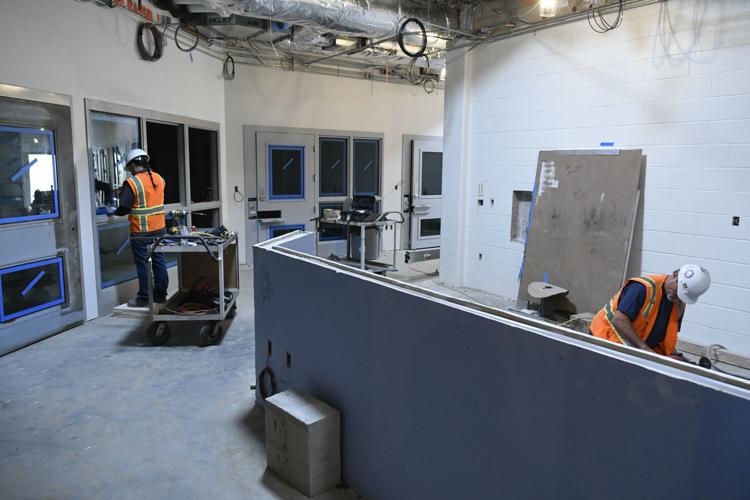 070319 Northern Branch Jail 11.jpg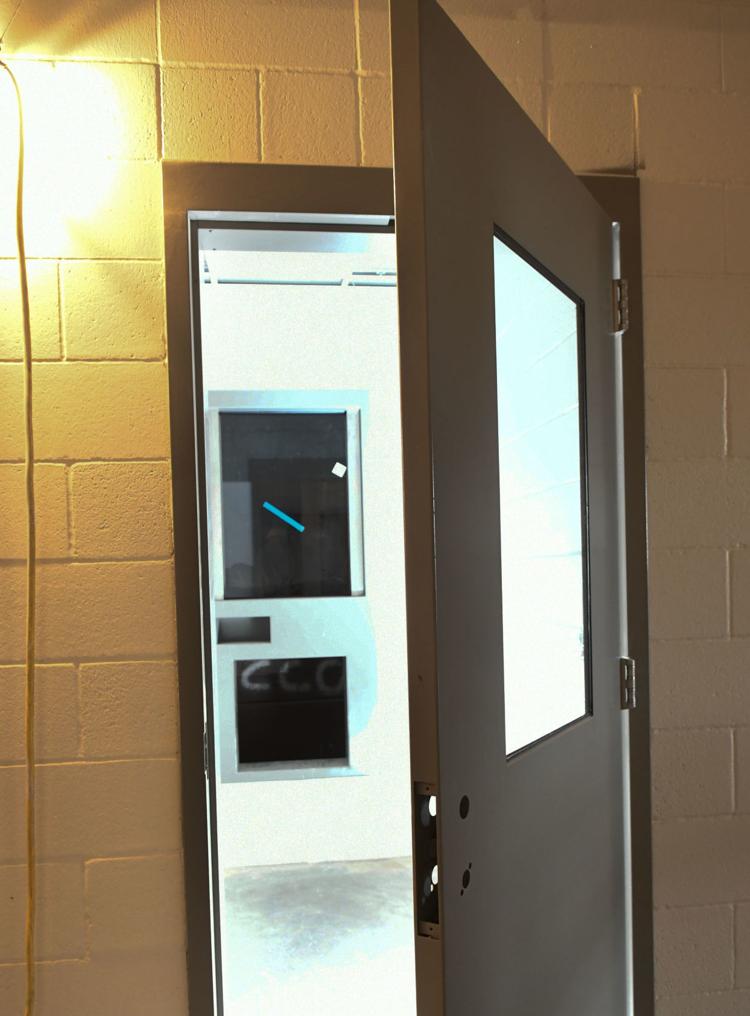 070319 Northern Branch Jail 12.jpg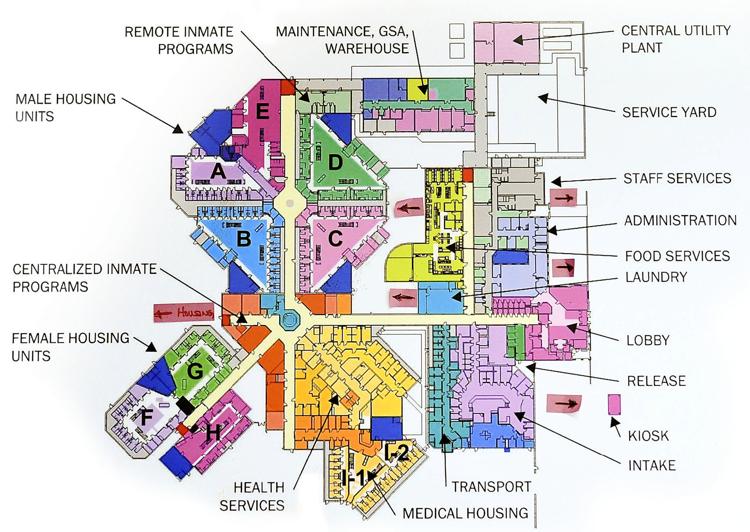 070319 Northern Branch Jail 13.jpg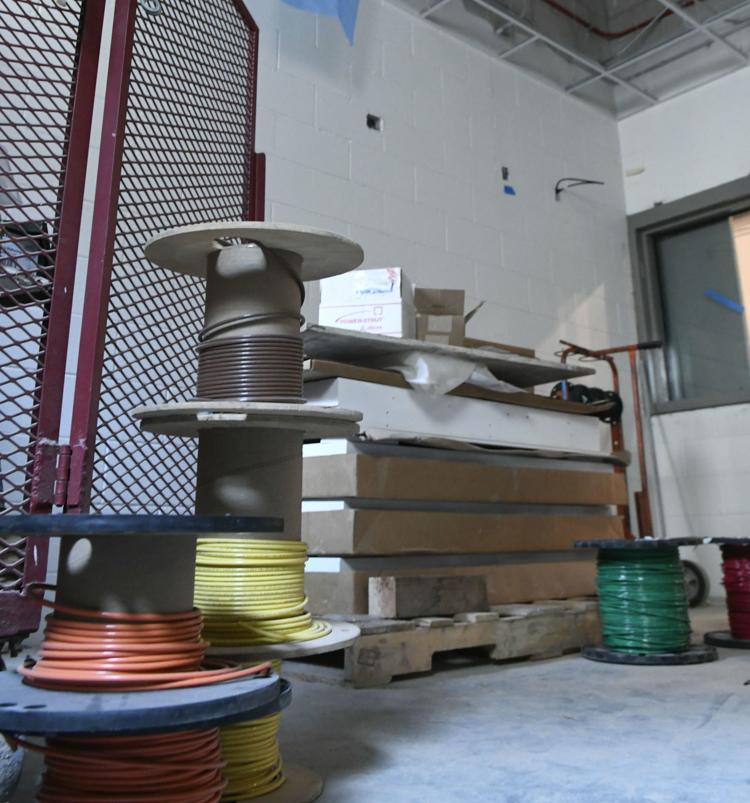 070319 Northern Branch Jail 04.jpg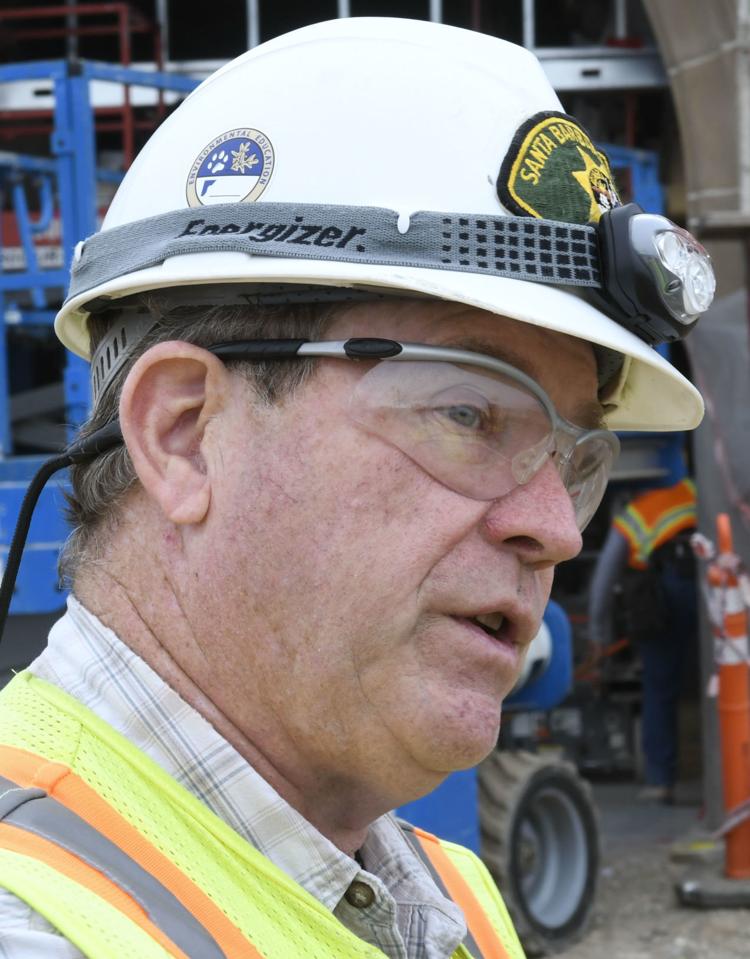 070319 Northern Branch Jail 14.jpg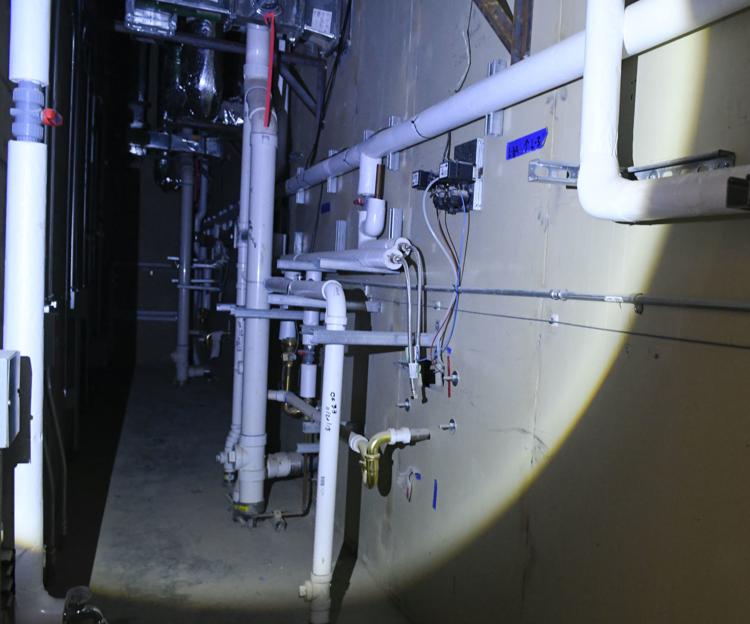 070319 Northern Branch Jail 15.jpg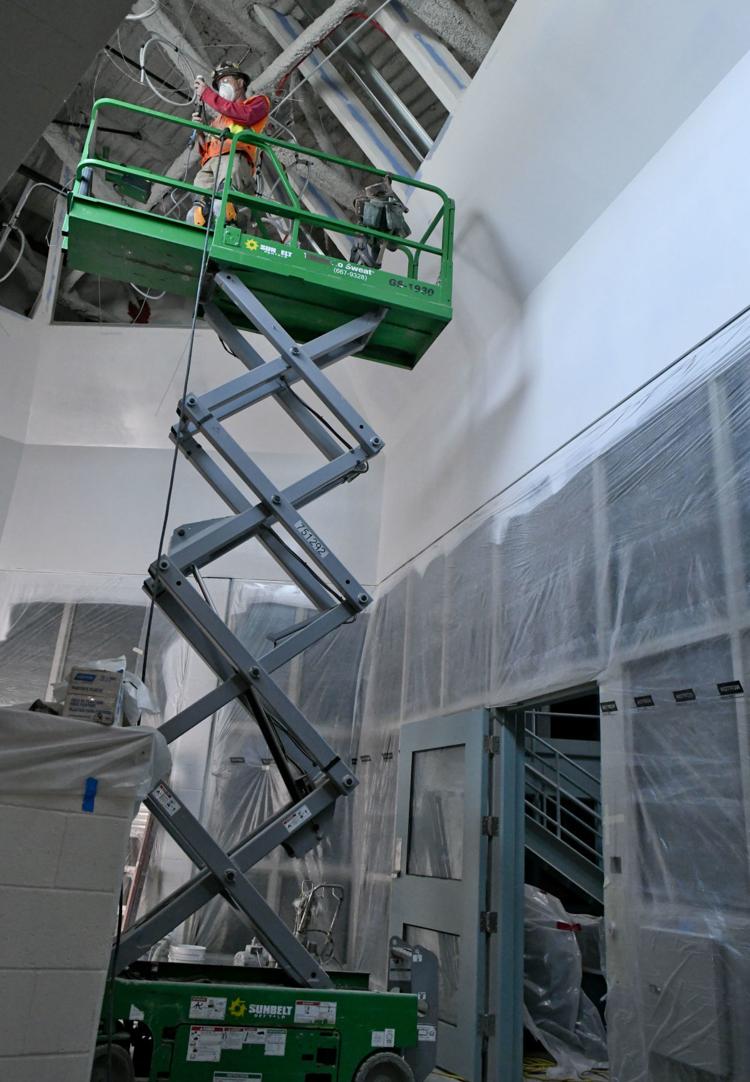 070319 Northern Branch Jail 16.jpg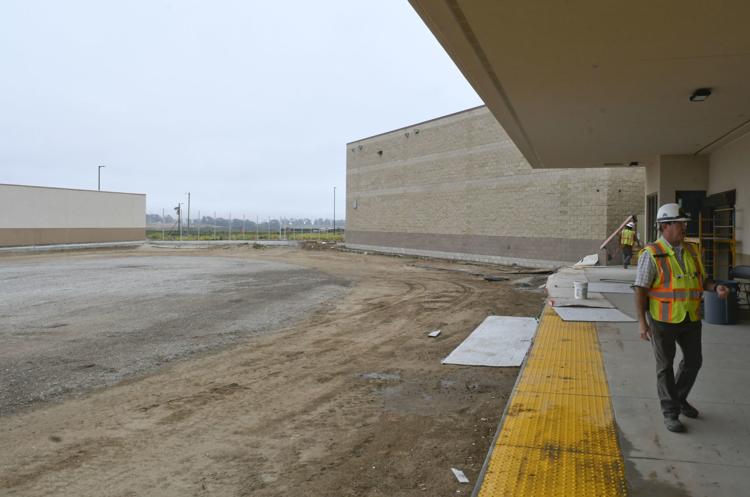 070319 Northern Branch Jail 17.jpg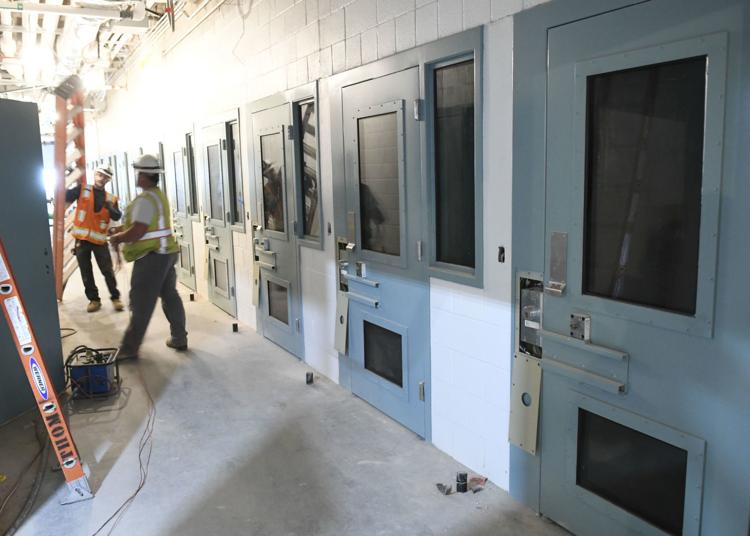 070319 Northern Branch Jail 18.jpg
070319 Northern Branch Jail 19.jpg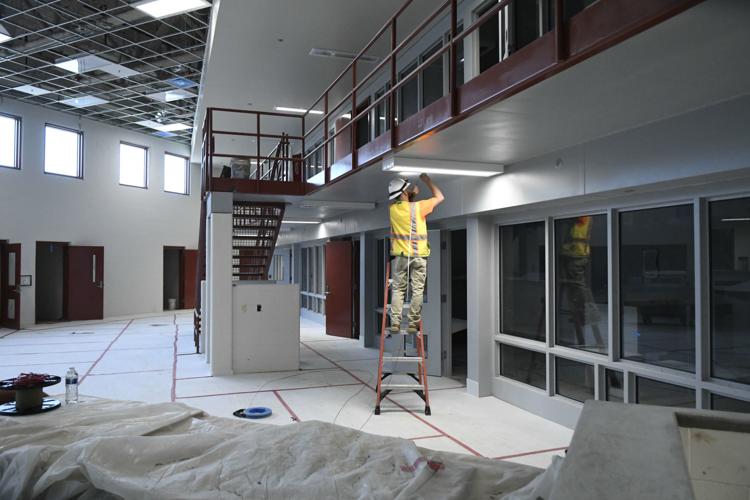 070319 Northern Branch Jail 20.jpg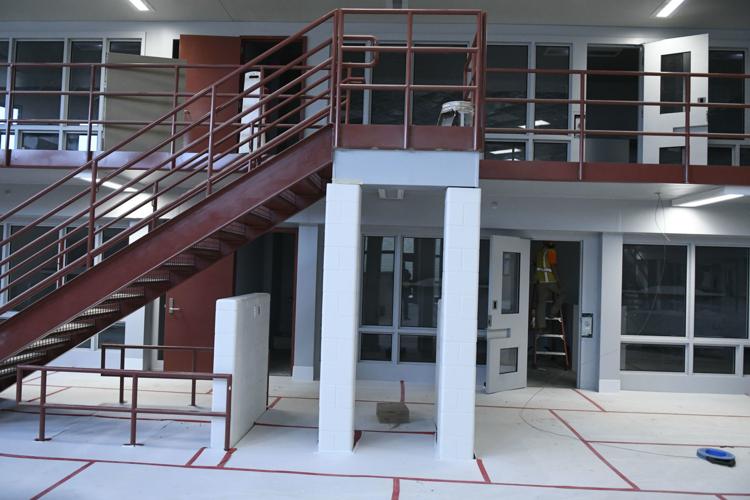 070319 Northern Branch Jail 21.jpg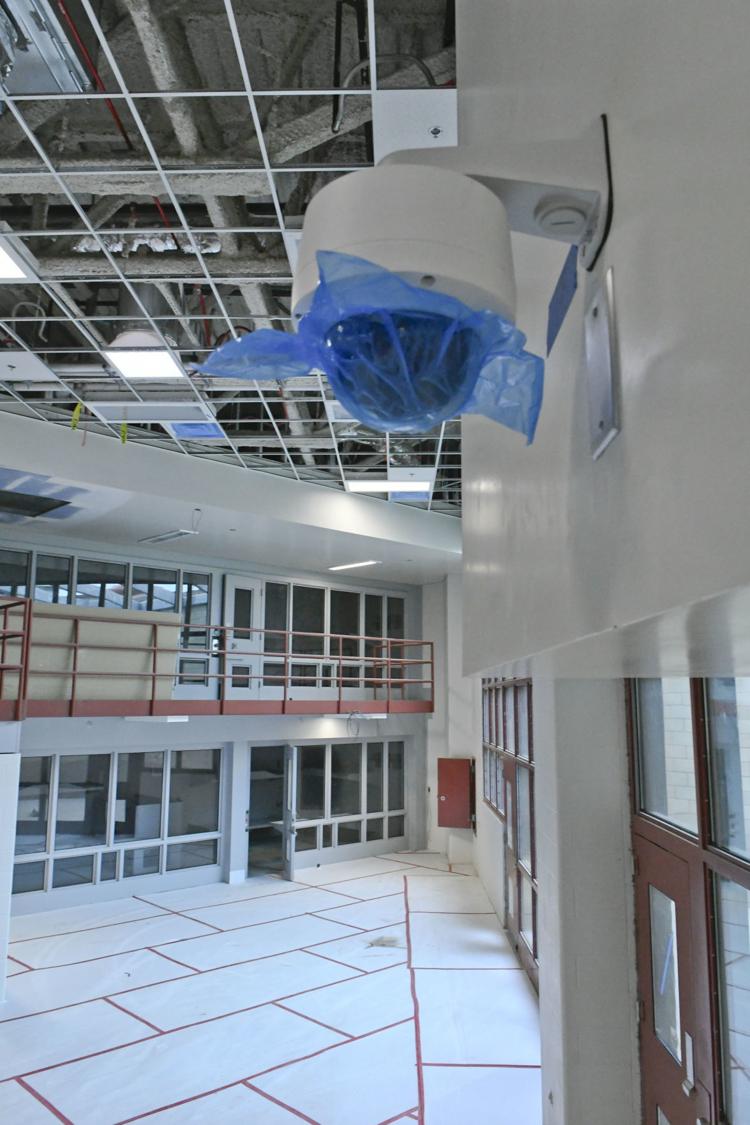 070319 Northern Branch Jail 22.jpg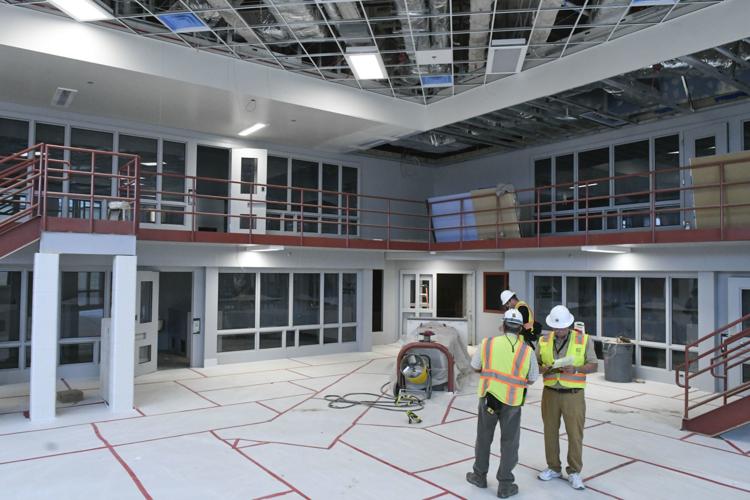 070319 Northern Branch Jail 23.jpg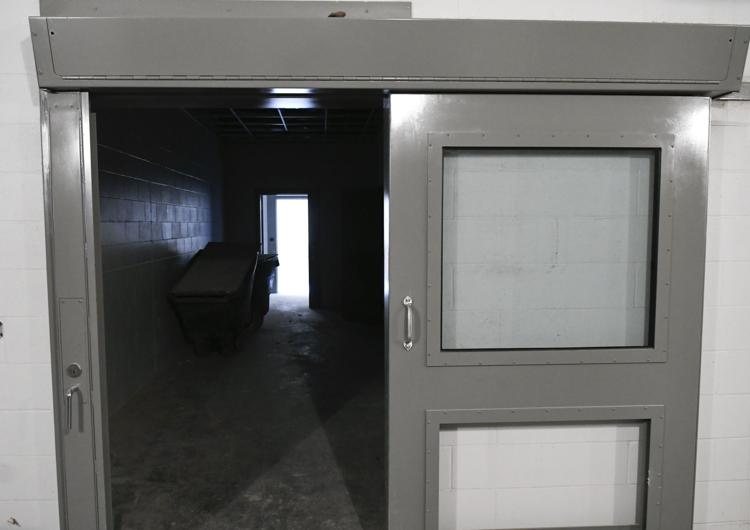 070319 Northern Branch Jail 24.jpg

070319 Northern Branch Jail 25.jpg