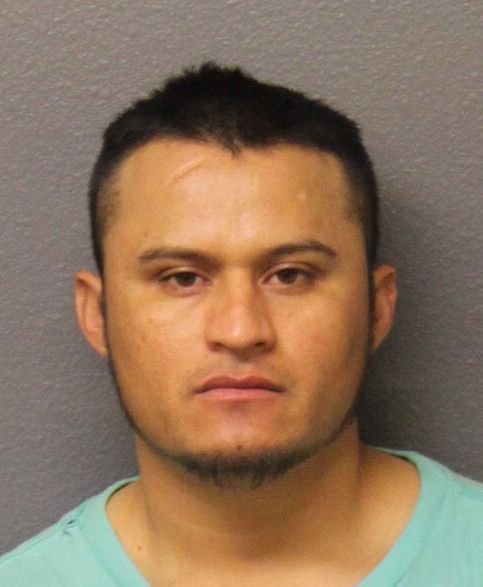 One of the alleged MS-13 gang members arrested during the March 2016 Operation Matador sting received more than 19 years in prison after pleading no contest to multiple charges Monday in Santa Maria Superior Court.
Additionally, Escalante-Rivera admitted to a special allegation of use of a firearm.
Escalante-Rivera was one of 12 defendants -- all alleged members of the transnational criminal organization MS-13 -- who were indicted by a Santa Barbara County grand jury on 50 felony counts, including murder, criminal street gang conspiracy and conspiracy to commit murder. 
Investigators believe the group is responsible for 10 murders that occurred in the Santa Maria Valley over a three-year period.
Escalante-Rivera originally pleaded not guilty to 20 charges of criminal street gang conspiracy and conspiracy to commit a crime, but 18 of those charges were dropped as part of his plea.
Two alleged MS-13 gang members arrested during the March 2016 Operation Matador sting have been offered a plea deal by the Santa Barbara Count…
Effectively, Escalante-Rivera will serve a 20-year sentence in state prison, according to Santa Barbara County Senior Deputy District Attorney Ann Bramsen, who is leading prosecution on the case.
Bramsen added Escalante-Rivera asked to be sentenced immediately.
"His case, for all intents and purposes, is completed," Bramsen said.
A dozen individuals believed to have ties to an international criminal street gang — MS-13 — have been indicted on first-degree murder charges…
Robert Bettencourt, Escalante-Rivera's attorney, couldn't immediately be reached for comment.
Ten defendants are left in the case, and all have filed motions to sever, according to Bramsen, meaning they're asking to be tried separately from each other.
When there are multiple defendants in cases, Bramsen said, they typically file motions to separate.
Two additional suspects involved in the case were arrested, including Jose Emedalio Bonilla-Mejia, who was extradited from Ohio in 2016 but returned to face federal racketeering charges related to alleged MS-13 activity in Columbus.
According to court records, Bonilla-Mejia pleaded guilty to racketeering and murder/kidnapping charges on Aug. 5.
The Santa Maria Police Department on Thursday announced the arrests of 15 members or associates of the international gang MS-13 and detainment…
Jose Wilfredo Abarca Soriano, who was extradited from Virginia in June 2018, is in custody at the Santa Barbara County Jail and is facing four counts of conspiracy to commit a crime and a criminal gang conspiracy charge in connection with the Matador case. 
The remaining Matador defendants are scheduled to appear in Santa Maria Superior Court at 8:30 a.m. Oct. 18, when Santa Barbara County Superior Court Judge John McGregor will oversee the defendants' motions to sever.
Sign up for our Crime & Courts newsletter
Get the latest in local public safety news with this weekly email.